Weekly Review

Saving Conjoined Twins, Kanye for President, Today's MinistryWatch Podcast, MinistryWatch & ECFA Database Changes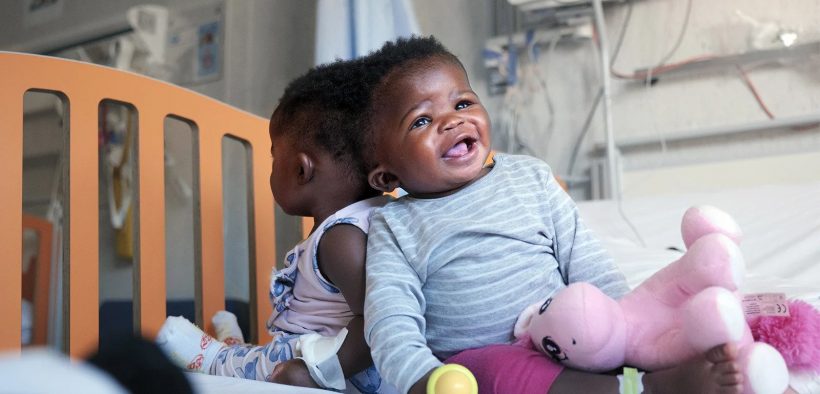 Kanye For President?  Musician Kanye West says he's running for president, and – according to Religion News Service – "there's a lot of God in his platform."  He also has a "life coach" and ministry leader as a running mate.  Michelle Tidball lives in Cody, Wyoming — near where West owns a ranch — and runs Abundant Ministries, which features an online Bible study program.  She has also led a mentoring program for kids in the Cody area.
Catholic Hospital Makes History. Here at MinistryWatch, we often say that there would be a "giant sucking sound" if Christian ministries suddenly disappeared.  The contributions Christian ministries make to all arenas of civic life are profound and – in many cases – irreplaceable by government or other institutions of civil society.  One area of life in which Christian organizations have made incalculable contributions has been healthcare.  Today comes a story of the latest contribution of a faith-based healthcare provider.  Vatican-owned hospital Bambino Gesú made history on Tuesday, July 7, when it announced it had successfully separated conjoined twins brought to Rome from the Central African Republic.  These twins were joined at the head and, without this surgery, were given zero chance of survival.  It's a remarkable story, and you can read more – and see some inspiring photographs – here.
On Today's Podcast.  Each week, Natasha Smith (no relation!) and I bring you news about Christian ministries, as well as the latest in charity and philanthropy, all designed to help us become better stewards of the resources God has entrusted to us.  On today's program, a COVID outbreak at Kanakuk Kamps, a popular Christian camp in Missouri.  Also on today's program, pastor and author John Ortberg is in the midst of a family drama involving his transgender daughter that has become a public controversy.  And Promise Keepers is back.   The men's ministry that attracted 1-million men to the National Mall a generation ago, will hold its first big event at the end of the month.  We'll discuss what's the same – and what's different.  We begin with the news that churches and religious non-profits received at least $6-billion in COVID relief funds, and some of the organizations getting those funds are raising eyebrows.  You can hear the podcast on iTunes, Spotify, Stitcher, and other podcast apps, or you can simply click here.
ECFA Changes.  The following organizations have had membership status changes in the Evangelical Council for Financial Accountability.  ADDITIONS: Life for All International (Norman, Okla.), Calvary Family of Churches (Littleton, Colo.), ArborSpring Ministries (Arcadia, Calif.), Hoboken Grace Community Church (Hoboken, N.J.), Eternal Church (Ft. Mill, S.C.), Western Christian Schools (Upland, Calif.), The Men and Ladies of Honor (Rowlett, Tex.), Kingsland Baptist Church (Katy, Tex.)  REMOVALS: None
MinistryWatch Rating Changes. The following ministries have their profiles updated with the most recent year's financial data.  The Financial Efficiency rating of each ministry is in parenthesis. If this rating represents a change from the previous year, that change is noted: Commission to Every Nation (5 Stars, Transparency Grade: C), Compassion International (3 Stars, Transparency Grade: A), Covenant House (2 Stars, Transparency Grade: C), Crista Ministries (2 Stars, Transparency Grade: A), Cru / Campus Crusade for Christ (3 Stars, Transparency Grade: C), CSB Ministries / Christian Service Brigade (3 Stars, Transparency Grade: A), CURE International (2 Stars, Transparency Grade: A), DiscipleMakers, Inc. (4 Stars up from 3, Transparency Grade: A), Echo, Inc. (3 Stars, Transparency Grade: C), Entrust / BEE International (3 Stars, Transparency Grade: A), Far East Broadcasting Company, Inc. (3 Stars, Transparency Grade: A), Feed the Children (5 Stars, Transparency Grade: C), Fellowship of Christian Athletes / FCA (4 Stars, Transparency Grade: N/A), Focus on the Family (3 Stars, Transparency Grade: A)