Weekly Review

ECFA Membership Changes, MinistryWatch Database Changes, On This Date At MinistryWatch.com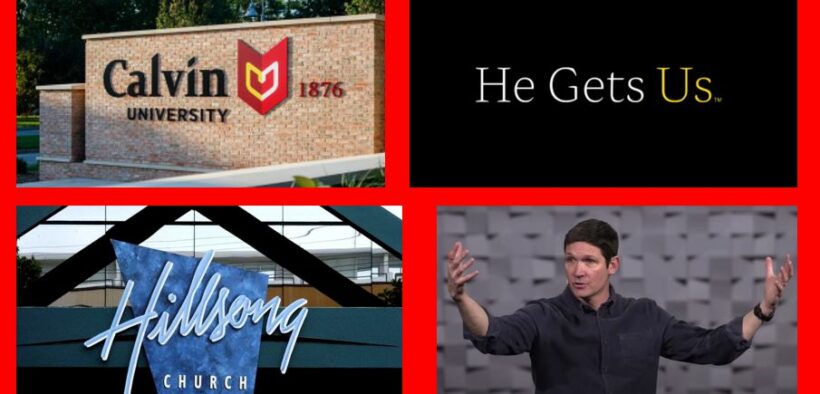 MinistryWatch 1000 Database Changes.  MinistryWatch now has more than 1,000 ministries in its database. These ministries represent more than $35-billion in total revenue, most of that donor revenue from evangelicals. The following ministries have their profiles updated with the most recent year's financial data. The Financial Efficiency rating of each ministry is in parenthesis. If this rating represents a change from the previous year, that change is noted: Mission on the Move (Down 5 to 4 Stars, Transparency Grade: A, DCS: 90), Partners Worldwide (2 Stars, Transparency Grade: A, DCS: 90), Phoenix Rescue Mission (Up 2 to 3 Stars, Transparency Grade: A, DCS: 100), Western Carolina Rescue Ministries, Inc.  (2 Stars, Transparency Grade: A, DCS: 88), African Enterprise (Down 2 to 1 Stars, Transparency Grade: A, DCS: 96), Amazing Facts (Up 1 to 2 Stars, Transparency Grade: C, DCS: Up 51 to 55), American Heritage Girls (4 Stars, Transparency Grade: A, DCS: Up 82 to 86), AMOR Ministries, Inc.  (2 Stars, Transparency Grade: F, DCS: Up 67 to 71), Atlanta Mission (Up 1 to 2 Stars, Transparency Grade: A, DCS: Up 78 to 82), Casas Por Cristo (2 Stars, Transparency Grade: A, DCS: Up 90 to 100), Christian Research Institute / CRI (3 Stars, Transparency Grade: D, DCS: Down 63 to 53), City Rescue Mission Inc.  (2 Stars, Transparency Grade: C, DCS: Up 86 to 90), CURE International (3 Stars, Transparency Grade: A, DCS: Up 78 to 82), Development Associates International (5 Stars, Transparency Grade: A, DCS: Down 96 to 92), Dream Centers of Colorado Springs (2 Stars, Transparency Grade: A, DCS: Up 92 to 100), E3 Partners Ministry (Down 4 to 3 Stars, Transparency Grade: A, DCS: 96), Fellowship Missions (Up 3 to 4 Stars, Transparency Grade: D, DCS: 75), First Love International Ministries (Up 4 to 5 Stars, Transparency Grade: A, DCS: 96), Frontline Response / Atlanta Dream Center Inc (3 Stars, Transparency Grade: A, DCS: Down 92 to 82), Global Disciples (3 Stars, Transparency Grade: A, DCS: Up 90 to 92), India Gospel League Inc. North America (4 Stars, Transparency Grade: A, DCS: Up 92 to 100), International Christian Concern (3 Stars, Transparency Grade: A, DCS: Up 92 to 96), International Messengers (Up 3 to 4 Stars, Transparency Grade: A, DCS: 90), Interserve USA / International Service Fellowship (3 Stars, Transparency Grade: A, DCS: Up 82 to 90), Jericho Road Ministries (Up 2 to 3 Stars, Transparency Grade: A, DCS: 96), Jimmie Hale Mission (2 Stars, Transparency Grade: C, DCS: Up 69 to 73). The following ministry has been added to the MinistryWatch database with the most recent year's financial data: Third Millenium Ministries / Thirdmill (2 Stars, Transparency Grade: A, DCS: 88)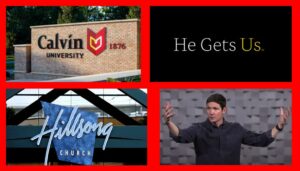 On the Podcast:  Celebration Church, Seattle Pacific University, the $100-M "He Gets Us" Campaign.  On today's program, a church does something it doesn't often do.  It apologizes for its past.  We'll share why.  We also look more closely at the $100-million evangelistic ad campaign called "He Gets Us."  And we note the passing of an evangelical elder statesman.  Steve Douglass, who helped Cru grow into one of the largest ministries in the world, is dead at age 77.  We'll have an appreciation.  We begin today with news that Celebration Church's founders have reopened a defamation lawsuit against their former church. You can hear the podcast on iTunes, Spotify, Stitcher, and other podcast apps, or you can simply click here. 
Access to MinistryWatch content is free.  However, we hope you will support our work with your prayers and financial gifts.  To make a donation, click here.
ECFA Changes.  The following organizations have had membership status changes in the Evangelical Council for Financial Accountability.  ADDITIONS:  Little Lambs International (New Ipswich, N. H.), Training Pastors International (Granada, Miss.), BCS Together (Bryan, Tex.), Penfield Addiction Ministries (Union Point, Ga.), Partner 235 (Van Buren, Ark.), Family Life Services (Colorado Springs, Colo.), Grace Chapel (Wilsonville, Ore.), Hope Evangelical Free Church of Springfield (Springfield, Ill.), Eastern European Mission (Hurst, Tex.) REMOVALS:  Palouse Care Network (Moscow, Idaho), Renovation House (Simpsonville, S.C.), Christian Healthcare Centers (Grand Rapids, Mich.),
Send Us Your News Tips.  Do you have a story idea for MinistryWatch?  If so, send us an email.  A lot of the stories we do originate from our readers and listeners.  They send us news tips, press releases, emails, questions, and links.  So, if you have a story you'd like us to cover, or a ministry that you think needs a closer look, please email us.  Our email is [email protected].  That will come directly to my desk, and we'll take it from there.
Salary Data Now In MinistryWatch Database.  We now have salary information for nearly 6,000 executives from more than half of the ministries in the MinistryWatch 1000 database.  So check out this new addition by clicking on the red button at the top of this page, or click here.  That takes you to our database.  The search engine is right there, and you can type in the name of a ministry you're interested in and our profile will pop right up – now, with compensation information for the top executives.
75 Red Flags.  MinistryWatch has released a new free booklet, "75 Red Flags To Consider Before Donating For A Christian Ministry."  To read more, and to download your free, printable copy of the 18-page booklet, click here.
MinistryWatch Video.  A reminder that we have created a short (3.5 minutes) video that explains what we do here at MinistryWatch, and why.  If you're new to MinistryWatch, I hope you'll check it out.  To find it, click here.
On This Date At MinistryWatch.com
ONE YEAR AGO:  A group of Liberty University students and alumni plans to hold a prayer rally on the school's campus in Lynchburg, Virginia, Nov. 4, 2021, calling for an independent, third-party investigation of Liberty's handling of sexual assault and harassment cases.  Read more here.
TWO YEARS AGO:  Indian tax authorities raided the offices of Gospel for Asia.  They seized more than $800-thousand in cash, plus records and other assets.  Read our story here.
THREE YEARS AGO:  MinistryWatch published an interview with Boz Tchividjian, the founder of GRACE (Godly Response to Abuse in Christian Environments).  You can read that interview here.