Televangelist Jesse Duplantis Says Insufficient Giving Has Delayed Jesus' Second Coming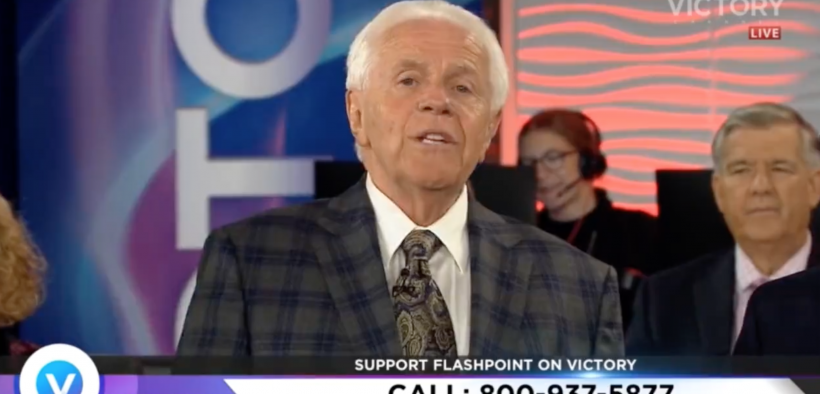 Louisiana televangelist Jesse Duplantis said during a fundraiser for fellow evangelist Kenneth Copeland's ministry that the reason Jesus hasn't returned is because people "are not giving the way God told them to give."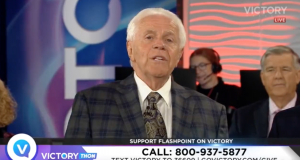 Speaking as part of Copeland's four-day "Victorython" fundraiser, Duplantis urged viewers that giving more money was a way to "speed up the time" of the second coming.
"What is hindering all these things is because people are not doing in the financial realm—because we live in an economic world—what God's called them to do," he says.
A video of Duplantis making the statements was posted on Twitter by the organization Right Wing Watch.
The pastor of Covenant Church in Destrehan, St. Charles Parish, Duplantis notes in the clip that he is a "multi" millionaire and acknowledges that he owns a private jet—then says of the jet, "you can have it the day after the rapture."
Duplantis faced backlash in 2018 when he sought donations to help him buy the $54 million jet and asked people to join him in believing that God would provide him with the plane.
His net worth was estimated to be $50 million at the time, Newsweek reported. Copeland was reported to have a net worth of $300 million in 2020.
Access to MinistryWatch content is free.  However, we hope you will support our work with your prayers and financial gifts.  To make a donation, click here.
Duplantis justified buying the jet, saying it would not only allow him to spread God's word across the world quickly but that he also would be able to speak freely onboard, something he could not do on a commercial flight.
However, a watchdog group called "Pastor Planes" earlier this year questioned why Duplantis' jet made a stop in Las Vegas on its way from Bakersfield, California, to his home state of Louisiana.
Newsweek reported that the Victorython was primarily a fundraiser to build "new, state-of-the-art" studios for Copeland's Victory television network, which broadcasts Duplantis' sermons.
"I really believe this, if people would call this number and put this victory all over the world—every available voice, every available outlet—the Father would say 'Jesus go get em,'" Duplantis says.