Warren Cole Smith to Lead MinistryWatch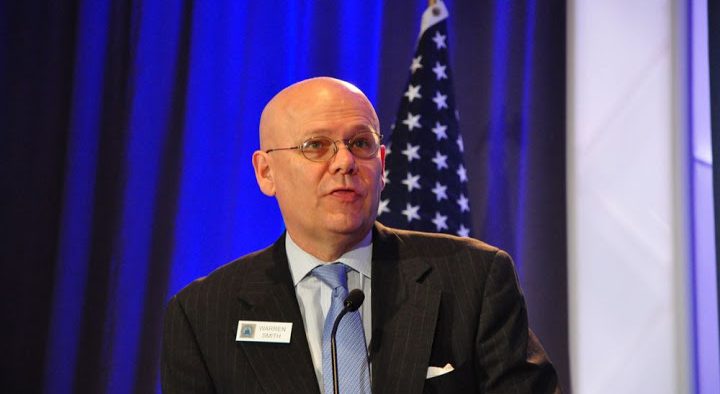 Ministry watchdog to expand, with renewed emphasis on transparency and accountability among Christian organizations
CHARLOTTE—MinistryWatch.com is pleased to announce today that veteran journalist and Christian ministry leader Warren Cole Smith will be its new president.
MinistryWatch is dedicated to transparency and accountability among Christian ministries. Founded in 1998 by Rusty and Carol Leonard, the ministry maintains a database with two decades of financial and other information from the largest Christian ministries in the country.
"Warren was on the original board of MinistryWatch.com back in the 90s," said founder and board chairman Rusty Leonard. "He understands the vision of the ministry and has decades of experience in ministry leadership, fundraising, and investigative journalism. He is uniquely qualified for this role, and we're delighted to have him on the MinistryWatch.com team."
Smith said he hopes to grow the impact of MinistryWatch.com by setting a new standard for investigative journalism. He also hopes to maintain and improve MinistryWatch.com's robust database of financial information about U.S. ministries.
"Independent journalism is vital to the proper functioning of free society," Smith said. "But secular journalists often do not have the theological understanding or the depth of contacts to do anything more than 'drive-by journalism' when it comes to ministries and churches. Christian publications, while often excellent, are under-staffed, under-funded, and overwhelmed by volume of news they need to cover."
He added, "MinistryWatch.com hopes to be to the Christian ministry world what such organizations as ProPublica and the Center for Public Integrity are to the secular world. We will be an advocate for donors and a voice for victims. We hope to be responsible stewards of the more than 20 years' worth of data in the MinistryWatch.com database. We will also focus more energy on original investigative and enterprise reporting."
For the past four years, Smith was Vice President-Mission Advancement for the Colson Center for Christian Worldview. Prior to that, he served as Vice President and Associate Publisher of WORLD News Group, publisher of WORLD Magazine. While at WORLD, he began the weekly podcast "Listening In," a long-form interview program heard by tens of thousands of listeners each week. He will continue to host that podcast.
Before transitioning to a career in ministry, Warren spent more than 20 years in the corporate world, including seven years as the Marketing Director for a major division of PricewaterhouseCoopers, the global accounting and consulting firm.
Smith has written more than 3000 articles in his career, including investigative or enterprise pieces on some of the biggest Christian ministries in the country. He has also written, co-written, or edited more than 10 books, including Restoring All Things: God's Audacious Plan To Change The World Through Everyday People (with John Stonestreet, 2015).
Other books include, with Marvin Olasky, a revised and updated edition of the classic book on Christian journalism, Prodigal Press: The Anti-Christian Bias of the American News Media (2013). Smith's 2009 book A Lover's Quarrel With The Evangelical Church was an influential look at megachurches and mega-ministries. During the 90s and early 2000s, he published "The Charlotte World." During his time as publisher and editor of "The Charlotte World," that paper was twice being named "Newspaper of the Year" by the Evangelical Press Association/ Fellowship of Christian Newspapers.
His education includes a bachelor's degree in journalism and a master's degree in English, both from the University of Georgia. He and his wife Missy have been married for more than 35 years, and they have four grown children. Warren and Missy live in Charlotte, N.C.