The Gospel Coalition Leaves ECFA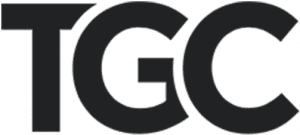 The Gospel Coalition (TGC) has voluntarily resigned from the Evangelical Council for Financial Accountability (ECFA) citing financial considerations. 
"TGC had multiple memberships with financial-accountability organizations," TGC said in a statement to Ministry Watch. "For stewardship and expense-reducing reason the Board decided to reduce our memberships."
TGC continues to maintain profiles on Charity Navigator and GuideStar, which shows the organization had revenue of $5.1 million in 2018. A chunk of that revenue comes from events—one of which it had to postpone due to the COVID-19 pandemic. 
"There's been so many cases where the ECFA has been slow to expel or discipline its members who are out of compliance," said Calvin Edwards, an expert on nonprofit management. "I think the donors are becoming wary of it in terms of its value."
The move puts TGC among a group of 99 organizations to voluntarily withdraw from or be terminated by the ECFA in the last 12 months, but it's arguably the most influential. TGC operates one of the largest Christian websites in the world, with more than 40 million unique users per year. 
The ECFA, founded in 1979, issues pass-fail grades to Christian organizations based on its Seven Standards of Responsible Stewardship. But in recent years many have raised questions about how much the ECFA stamp of approval is worth, as organizations such as Harvest Bible Chapel, the National Religious Broadcasters, and Gospel for Asia remained members in good standing amid serious financial problems—and, in some cases, financial improprieties. 
Edwards said the ECFA standards are good, but they're not as robust as some may assume. 
"People need to understand what it stands for: It stands for financial standards and not financial health," Edwards said. 
Though 99 organizations have left the ECFA in the past year, 200 have joined, for a net increase in ECFA membership during the past year.  The ECFA website says it has more than 2,400 current members.