Texas Ministries, Christian Colleges, Bring In $3.1-Billion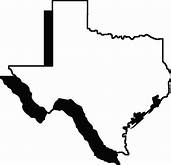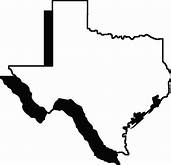 Editor's Note:  MinistryWatch has about 1000 of the largest Christian ministries in the nation in our database.  They have a combined revenue of more than $35-billion.  This article begins a series on the impact of Christian ministries in states that have a significant ministry presence.  To see MinistryWatch's list of the 25 states with the most Christian ministries, click here.
"Everything in Texas is big," Billy Graham said in 1957. That statement rings true for the impact Christian ministries have in the state. 
Ninety-seven of the MinistryWatch 1000 have headquarters in Texas. Together, they bring in revenue totaling more than $3.1 billion.

Of these, the largest organizations are Christian universities. All five of the highest revenues provide Christian education to students from around the world. 
A large number of ministries and Christian universities are located in Texas because it's a part of the Bible Belt, said Dr. John Tyler, associate professor of law and jurisprudence at Houston Baptist University, which has the fifth highest revenue in the state. 
The Bible Belt ranges from Texas to North Carolina and is defined by the high number of Southern Baptists, Methodists, and evangelical Christians groups.
The culture has historically and currently been centered around Christian values, Tyler said. Even if people don't go to church, they still normally live by these, he added. 
Because of this culture, many of the first permanent institutions of higher education established in Texas were church-supported schools, according to the Texas State Historical Association.
Tyler said Christian education continues to impact the environment of the state today. Houston Baptist is adamant about teaching students the tenants and Christianity and religious liberty. Often, students did not learn these in their public schools, he said. 
Houston Baptist's curriculum produces people who go into the workforce with Christian ethics and values instilled in them, he said. When students graduate, they can reach every corner of the world with Christ.