Successful Inaugural FaithfulGive Event in Lancaster County

The fundraising event for Christian ministries raised over $700,000 in its first year.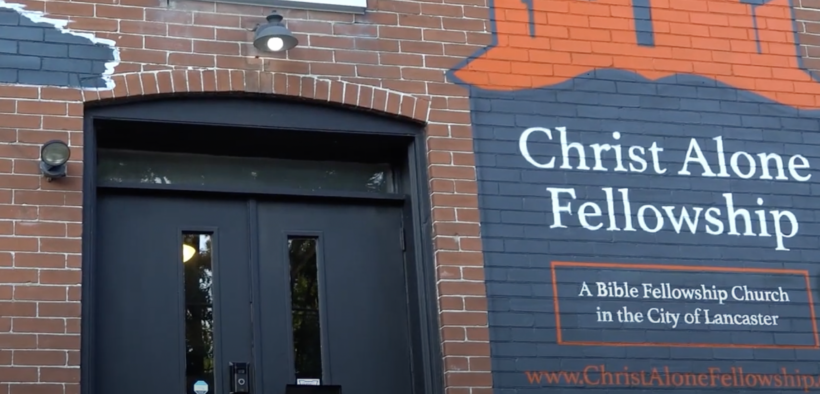 The inaugural FaithfulGive event, held October 15-17 in Lancaster, Pennsylvania, raised $729,161 for the 54 ministries that participated in the three-day event.
"We were really encouraged. God overwhelmed us with his blessing," Faithful Give President David Kieffer said of the event results.
The fundraising event was designed to connect "biblically faithful donors and organizations so they can joyfully partner together in redemptive causes."
Lancaster County is home to many Christian ministries. Last year, some of them pulled out of the Lancaster County Community Foundation's ExtraGive event after it announced that nonprofit groups must post their nondiscrimination policies in order to participate.
It also published an anti-hate policy containing a broad definition of hateful activities, including "misinformation targeting an individual or group based on their…sexual orientation."
Many of the 1,776 donors who gave to the FaithfulGive ministry participants wrote notes of encouragement for creating an event where they could learn about and support biblically-faithful ministries.
In addition to fundraising, FaithfulGive included an opening prayer breakfast where leaders gathered to pray for the event and all of the ministries involved and a closing picnic where over 200 people gathered to celebrate its success. These served an educational and networking role as many ministry leaders who had never met gathered, prayed, and encouraged one another at the in-person events.
Harvest USA, a ministry to those struggling with sexual sin, especially homosexuality, raised the most funds through the event, exceeding its $100,000 goal by a few hundred dollars.
"We are so thankful to be a part of the inaugural Faithful Give campaign," Harvest USA president Mark Sanders told MinistryWatch by email. "Over the past 5 years of fundraising events, this was by far our biggest turnout yet."
Harvest USA participated in FaithfulGive because it gave the ministry an opportunity to "link arms with other like-minded ministries in the local region who all have God's glory as our highest goal."
Sanders said the event went very smoothly for donors and ministry participants alike.
Access to MinistryWatch content is free.  However, we hope you will support our work with your prayers and financial gifts.  To make a donation, click here.
"There were many incredible volunteers who worked to give us marketing elements that we could incorporate into emails and letters that we sent out to our mailing list. Throughout the 3-day campaign we would send period updates letting our partners know how we were doing in meeting our goal," he added.
He would encourage other Christian ministries who didn't participate this year to get on board. "Participating in the Faithful Give is about a lot more than just fundraising," Sanders wrote.
"It's about connecting with other like-minded ministries. It's about working together to build everyone up, and I am confident that the Lord will use the connections that were made, and the money that was raised, to bear much fruit for His Kingdom."
The event was coordinated and put on by an army of volunteers, many of whom donated in-kind services, Kieffer told MinistryWatch.
In order to continue moving forward, FaithfulGive will need to find a way to handle the workload. The board may need to be expanded and hopefully an executive director can be hired, Kieffer said.