Another Community Foundation Drives Away Christian Groups with Anti-Discrimination Policies

The largest Giving Day in the nation doesn't appear to have adopted the same requirements.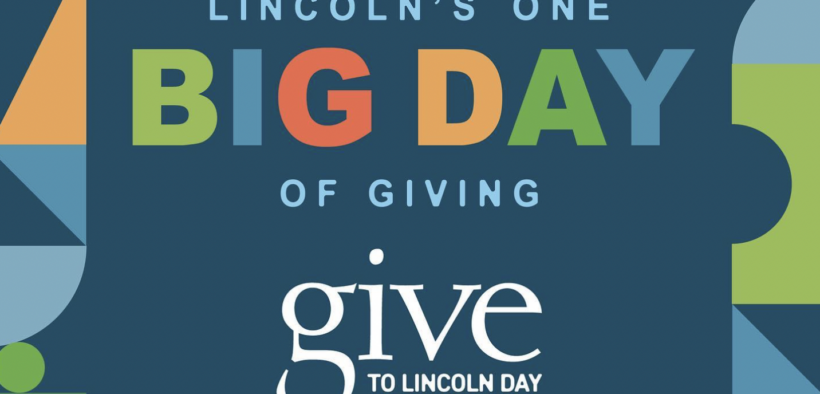 Lincoln Community Foundation in Nebraska's capital is now requiring nonprofits to agree to an anti-discrimination policy in order to participate in its May 24 annual giving event, Give to Lincoln Day.
In response, about 40 Christian ministries have pulled out of the event rather than agree to a policy they say violates their beliefs.
The requirement states that "registering nonprofits must affirm they do not discriminate as to race, religion, gender, sexual orientation, age, national origin, ethnicity, marital status, military status, disability, or any other status prohibited by applicable law in the provision of programs and services, or in employment."
It notes that religious groups may consider religious affiliation in their hiring decisions in accordance with Nebraska laws.
The Nebraska Family Alliance (NFA), a group that advocates for Biblical marriage, family values, and religious freedom, has withdrawn from the Give to Lincoln Day event because of the anti-discrimination requirements, noting they "go far beyond any non-discrimination requirements under Nebraska Law."
In an email to supporters, NFA said the Lincoln Community Foundation originally asked participating groups to affirm the Southern Poverty Law Center's "Hate Map."
The controversial "Hate Map" doesn't just name violent, extremist groups, it also lists groups like the Family Research Council because it opposes same-sex marriage and other special statuses for LGBT groups.
The "Hate Map" was dropped, but the requirement to affirm the anti-discrimination policy remained.
Access to MinistryWatch content is free.  However, we hope you will support our work with your prayers and financial gifts.  To make a donation, click here.
NFA affirmed that all people "should be treated with dignity and respect and not suffer unjust discrimination." But it is also convinced the anti-discrimination policy restricts its ability to practice its faith.
The pro-family group helped rescind an ordinance passed by Lincoln's city council in February 2022 to expand discrimination protections under city code to include sexual orientation and gender identity.
Sandra Washington, a city council member who proposed the ordinance, also sits on the board of the Lincoln Community Foundation, prompting some to wonder if the new Give to Lincoln Day policy was related to the city's actions.
After participating for 10 years, Lincoln Christian School is also pulling out of Give to Lincoln Day because the anti-discrimination policy contradicts its statement of faith and would "diminish [its] ability to teach biblical truth."
The school said in a letter to supporters that it had joined with other Christian groups like NFA in asking the foundation to remove the requirement. The foundation remained firm.
Lincoln Christian School also remained firm and declared its commitment to "not taking money from, or participating in any program that restricts or adds unwarranted and unjust secular requirements or constraints to our Biblically-based mission and values."
Both groups are hosting their own fundraising events in lieu of Give to Lincoln Day.
NFA will host a "Give to Life & Liberty" event throughout May with a matching grant of up to $75,000. The school will host its own fundraising event May 24—"Give to Lincoln Christian Day."
Lincoln Foundation president Alec Gorynski told the Lincoln Journal Star it stands behind the anti-discrimination policy decision, arguing it is not a criticism of any group, but "an affirmation that everyone has the opportunity to benefit in necessary programs and services."
MinistryWatch recently reported earlier this month about Lancaster County Community Foundation's requirements that ExtraGive participants must post their nondiscrimination policies in order to participate in the event. LCCF also published an anti-hate policy containing a broad definition of hateful activities, including "misinformation targeting an individual or group based on their…sexual orientation."
The number of groups participating in ExtraGive dropped from 516 to 452. In 2021, the event raised $16 million, but only $10 million in 2022. An alternative known as FaithfulGive is being developed.
By contrast, the largest community-wide giving event in the nation, North Texas Giving Day, does not appear to require participating nonprofit groups to sign an anti-discrimination statement or submit a nondiscrimination policy.
Registration has opened for North Texas (NTX) Giving Day, which is slated for September 21 and has been hosted by the Communities Foundation of Texas since 2009. In 2022, over 3,200 local charities participated, raising $62.6 million.
Terms and conditions for participation were updated two weeks ago on the registration website, and make no mention of anti-discrimination or similar policies.
One condition for participation could provide a door for requiring submission of or agreement with nondiscrimination policies. It states, "I certify that my organization will provide supplemental information and supporting documentation to substantiate my organization's eligibility for NTX Giving Day upon request."
However, only four eligibility requirements are currently listed: proper geographic location, current status as a 501(c)(3) with the Internal Revenue Service, a commitment that all proceeds raised will go to program services, and a completed profile in a timely manner.
MinistryWatch requested clarification of the supplementation condition groups must agree to and what it might entail, but did not receive a reply before the time of publication.
Lancaster County and Lincoln are likely not the only community foundations engaging in what some call "values-aligned" philanthropy. Like the majority of community foundations in the country, they are accredited by the Council on Foundations as part of its Community Foundations National Standards program.
In 2020, the Council on Foundations launched its "Values-Aligned Philanthropy project" and published a white paper providing recommendations for "resisting hate and extremism." Some examples of "hateful viewpoints" are opposing abortion and homosexuality.
It hosted an online training seminar to discuss the white paper and offered suggestions and next steps for foundations to implement anti-hate policies.