Houston Pastor Ordered to Pay Millions for Knowingly Transmitting Herpes to Woman He Met Online

Judgment amount may be the highest ever awarded in Texas for this type of case.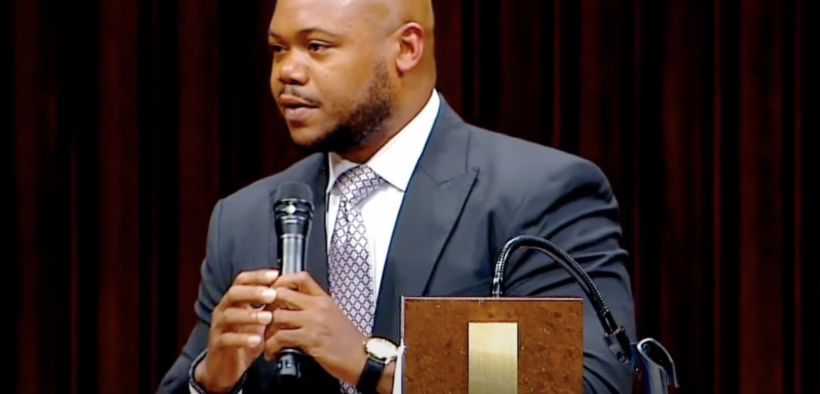 Last week, a Texas jury ordered a pastor to pay $2.45 million to a woman he reportedly met online and infected with a sexually transmitted disease.
According to KPRC 2 Studios in Houston, after a three-day trial and over six hours of deliberation, a Harris County jury "unanimously" found Ralph Douglas West II liable for knowingly infecting a woman with herpes in 2018 and lying about it afterward.
West II is the assistant pastor at The Church Without Walls (CWW) in Houston and the campus pastor of its Eldridge location. West II is also the son of CWW's founding pastor, Ralph Douglas West Sr.
KRPC said West II reportedly found the woman on Facebook, and the two soon met and engaged in unprotected sexual activity. According to the woman's attorney, Shaun Murphy, the woman reported that she had physical symptoms almost immediately after consistent with genital herpes. She sought medical advice, and the doctors confirmed her diagnosis.
"She got an outbreak two or three days later and then went and got tested. From there, through the medical records, we were able to identify that he was the source of it, in part, because she hadn't been with anybody else, she had a prior negative test," Murphy said.
After testing positive for the STD, the woman said she immediately knew the assistant pastor gave it to her because she had not had sex in over two years.
According to Murphy, when the victim confronted West II, he initially lied and said he was not a carrier of herpes.
However, she could confirm that he was the carrier through medical records. West II eventually claimed his son's mother was the source of his illness, Murphy added.
Fox 26 reported that the jury found West II guilty of battery, intentional infliction of emotional distress, and fraudulent concealment. Due to the woman's permanent STD infection, the jury's verdict included $1.45 million in compensatory damages and $1 million in exemplary/punitive damages.
Access to MinistryWatch content is free.  However, we hope you will support our work with your prayers and financial gifts.  To make a donation, click here.
Earlier this year, The Church Without Walls celebrated 20 years of West II's preaching at the church. Earlier this month, West II appeared in a promotional video for the CWW's men's fellowship.
The megachurch website no longer lists West II on staff, and the staff directory is inactive.
Ministry Watch contacted the church for comment and has not heard back.
According to the woman's attorney, the total judgment of $2.45 million is likely the largest ever awarded in Texas for a case of this nature.