Shooter Kills Three Children, Three Adults at Private Christian School in Nashville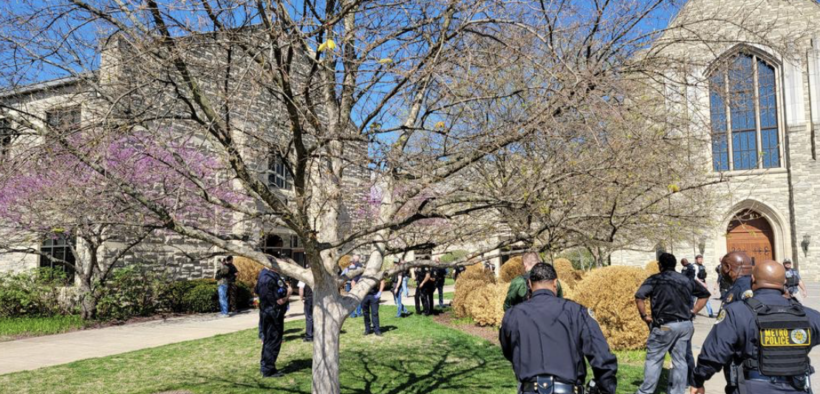 A community is reeling after a shooter killed three children and three staff members at a small Christian school in Nashville, Tennessee, on Monday.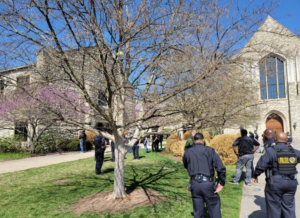 Metro Nashville Police reportedly first received calls about an active shooter at 10:13 a.m. CT. The shooter, who entered the school by shooting through a side entrance on the first floor, was carrying at least two assault-type rifles and a pistol, according to police spokesperson Don Aaron.
Police heard gunshots and engaged the shooter, initially identified as a 28-year-old Nashville woman, on the second floor. Police shot and killed the assailant. "By 10:27, the shooter was deceased," Aaron said.
Three of the victims were pupils, all aged nine, at Covenant School, a privately run Christian school affiliated with Covenant Presbyterian Church, a Presbyterian Church in America congregation.
The students were identified by police as Evelyn Dieckhaus, Hallie Scruggs and William Kinney.
The adults victims were employees and named as Cynthia Peak, 61, Katherine Koonce, 60, and Mike Hill, 61. Koonce was the Head of School. Hill was the custodian of the school. Peak was a substitute teacher.
The shooter has been identified as 28-year-old Audrey Hale. A police spokesman has since said that Hale "is a biological woman who, on a social media profile, used male pronouns."
Police are calling the shooting a targeted attack, saying Hale, who they believe was a former student, may have been motivated by resentment toward the school. Police found maps and surveillance in Hale's belongings as well as writings.
Covenant School is a private Christian school in Nashville with students enrolled in preschool through sixth grade. It was founded in 2001 as a ministry of Covenant Presbyterian Church. On a normal class day, Aaron said there would be 209 students and 42 staff members on campus.
The fire department helped usher students out of the building, and they were bused to a nearby Baptist church to be reunited with their parents.
Covenant School released a statement Monday night: "We are grieving tremendous loss and are in shock coming out of the terror that shattered our church and school," the statement read, in part. "We are focused on loving our students, our families, our faculty and staff and beginning the process of healing."
EDITOR'S NOTE:  This is a developing story and has been updated.
Main photo: Courtesy of Metro Nashville Police Department
Access to MinistryWatch content is free.  However, we hope you will support our work with your prayers and financial gifts.  To make a donation, click here.