EDITOR'S NOTEBOOK: The Nashville Shooting – This Time It Feels Different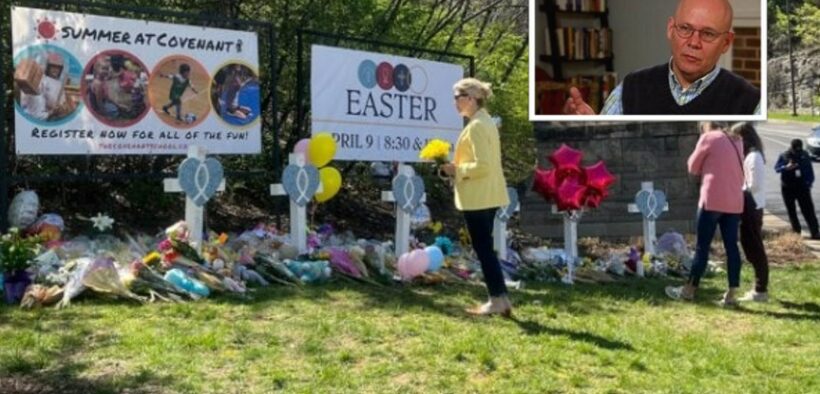 Editor's Note:  Most Saturdays we will feature this "Editor's Notebook" column. MinistryWatch President Warren Smith will comment on one or more stories in the week's news, adding an additional perspective or, sometimes, a behind-the-scenes look at how the story came to be. 
A community is reeling after a shooter killed three children and three staff members at Covenant Christian School in Nashville, Tenn., on Monday.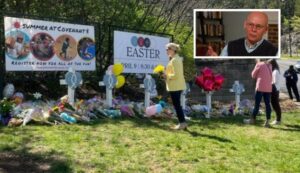 I'm guessing you already know the basic facts of this story. We reported on them here at MinistryWatch within hours of the event: Metro Nashville Police received calls about an active shooter at 10:13 a.m. CT.  By 10:27, the shooter was deceased. Nashville police officers who responded are getting high marks for the way it responded to the crisis.
But their heroic efforts did not, alas, prevent the loss of life. Three of the victims were students, all aged nine, at the school affiliated with Covenant Presbyterian Church, a Presbyterian Church in America (PCA) congregation. The students were identified by police as Evelyn Dieckhaus, Hallie Scruggs, who was also the daughter of the pastor, and William Kinney.
The adults victims were Cynthia Peak, 61, Katherine Koonce, 60, and Mike Hill, 61. Koonce was the Head of School. Hill was the custodian of the school. Peak was a substitute teacher.
The shooter was identified as 28-year-old Audrey Hale. A police spokesman said that Hale "is a biological woman who, on a social media profile, used male pronouns."
And it is here that the story goes from tragic to surreal.
For one thing, both the police and the media had trouble figuring out what to call the shooter.  She was originally identified as a woman, then as a biological male who identified as a woman, then – finally – as a woman who identified as male.
These details might seem irrelevant, except that police are calling the shooting a targeted attack, saying Hale, a former student, may have been motivated by resentment toward the school. Police found maps and surveillance material in Hale's belongings as well as what some media reports have called a manifesto. Though police were quick to release body cam footage of the event, they have been slow to release this manifesto. Many of us feel that this deadly attack could be a defining event in a cultural era that is already too much defined by resentment, isolation, violence, and moral confusion.
Access to MinistryWatch content is free.  However, we hope you will support our work with your prayers and financial gifts.  To make a donation, click here.
Another important dimension to this story is the church's affiliation with the PCA and the evangelical community around the country.
The PCA is a relatively small denomination, with less than 400-thousand members in about two-thousand congregations. That makes it a fraction of the size of, for example, the 15-million member Southern Baptist Church.
But the PCA has always, to use an old saying, "punched above its weight." Some of the most influential pastors and evangelical leaders in the country over the past half-century have been affiliated with the PCA, including Tim Keller, D. James Kennedy, Harry Reeder, Bryan Chapell, Francis Schaeffer, Kevin DeYoung, R.C. Sproul, the list goes on and on. Some of the most influential Christian organizations in the country have PCA members and elders in their leadership ranks, including The Gospel Coalition and WORLD Magazine. I spent many happy years in the PCA before departing amicably for Anglicanism. The fact that this tragedy hit a PCA church felt like it hit close to home for many of us.
That feeling was compounded by the fact that Nashville itself is a hub of evangelical activity.  It is the unofficial headquarters of the Christian music industry, and many Christian musicians (Charlie Peacock, Lauren Daigle, and Andrew Peterson, to name a few) posted on social media their involvement with or close proximity to Covenant Presbyterian Church. These connections were more reasons this tragedy felt like a body blow, not like it happened to someone else, but to me, or at least to my tribe.
Of course, I'm also aware that this feeling, and even my use of phrases like "close to home" and "my tribe" are an indictment of my own lack of empathy and compassion. Why didn't I feel this way when I saw the children of others massacred? Why do I feel this way only when such a tragedy becomes too proximate to deny? These are hard questions, and my own answers to them produce more than a little shame.
Obvious political questions arise at such times. For example, will this event finally motivate some action regarding gun laws?  I don't know, and both speculation and reporting about such matters is well outside of the mission of MinistryWatch. Speaking for myself and not for MinistryWatch, I am a strong supporter of the Second Amendment. I should quickly add, though, that as a journalist and a Christian I am also a strong supporter of the First Amendment, and I know that its protections are not absolute. It seems significant that in the deep red state of Tennessee thousands of people marched on the capitol building in Nashville this week demanding action to prevent such tragedies from recurring.
I do not know all the answers, but in such moments, I remember Albert Einstein's famous quip: "The definition of insanity is to do the same thing over and over again and expect a different result."
If the Christian worldview offers anything to a broken and chaotic world, it should offer a way out of insanity and chaos and brokenness. Which is another way of saying: if this time it feels different, maybe that's God's way of telling us that we should be doing something different, too.