Ravi Zacharias International Ministries Apologist Calls For Change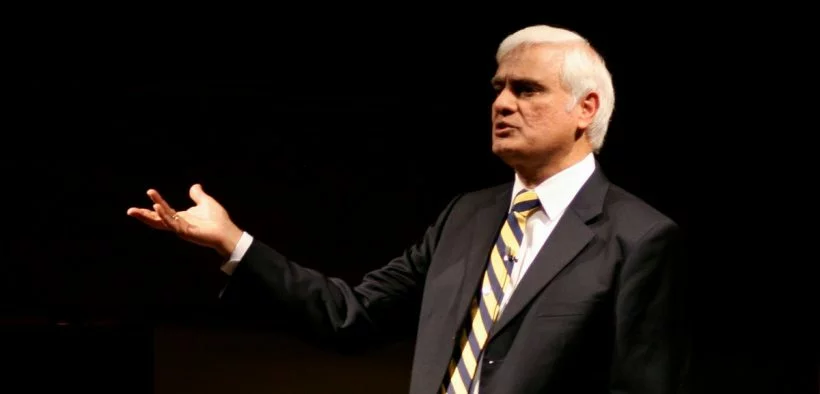 An apologist with Ravi Zacharias International Ministries (RZIM) said the ministry needs to make "meaningful reparations" to the alleged sexual abuse victims of Ravi Zacharias, if the allegations are confirmed.
Dr. Max Baker-Hytch is a senior tutor with RZIM's  The Oxford Centre for Christian Apologetics (OCCA).  His five-page letter to RZIM's senior leaders said the ministry had lost trust "internally and externally" because of the recent scandals.  The letter was addressed to:  Sarah Davis, CEO of RZIM; Michael Ramsden, RZIM's President; and others in the senior leadership team.
The letter, dated Dec. 9, was leaked to The Roys Report by an anonymous RZIM employee.  Baker-Hutch confirmed the authenticity of the letter to The Roys Report, but declined to discuss the letter on the record.
Baker-Hytch also said RZIM should rebrand itself and overhaul the ministry's culture.
The letter from Baker-Hytch goes into detail regarding three incidents involving Ravi Zacharias.  They include a credentials scandal and a sexting scandal.  The third incident involved the ownership of Ravi Zacharias in a spa business.  
Access to MinistryWatch content is free.  However, we hope you will support our work with your prayers and financial gifts.  To make a donation, click here.
Sarah Davis is the CEO of RZIM and the oldest daughter of Ravi Zacharias.  She sent a statement to The Roys Report in response to Baker-Hytch's letter.  She said RZIM has hired an independent firm to investigate allegations of wrongdoing by Ravi Zacharias.  
"The public accusations against Ravi Zacharias in recent years have naturally resulted in some internal angst and questions," Davis wrote. "In addition to finding the truth, that is why RZIM has commissioned Miller & Martin to conduct an independent investigation and is awaiting its conclusion."  She also said the findings would be released to the public when the investigation is complete. 
Baker-Hytch also suggested other reforms for RZIM, including the release of the Form 990 to the public.  RZIM currently claims the so-called "church exemption" and does not release its Form 990, which would reveal the salaries of RZIM senior executives.
He concludes: "The reality is that Ravi's reputation is in tatters; but his legacy—this team—need not be . . . If we choose to act justly and do the right things, we could become known as the gold standard for how to recover from a tragic situation such as this and move forward in a way that beautifully demonstrates the faith we commend."