MinistryWatch's Top 10 Stories for the Month of October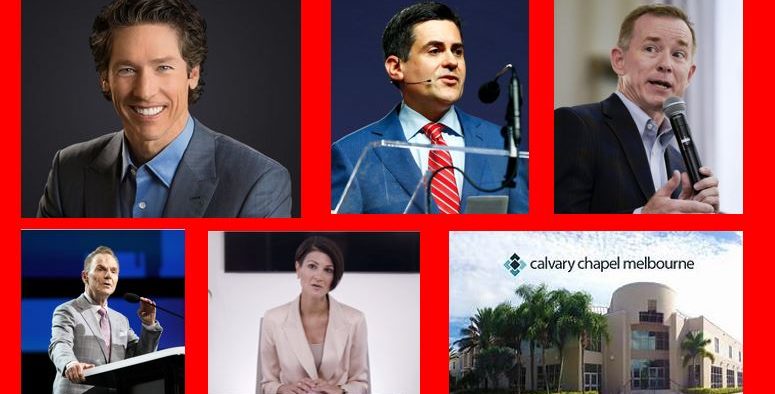 The following stories had the most page views at the MinistryWatch website during the month of October. We present them here in a "countdown" format, from 10 to 1. The first few sentences of each story are reproduced below. To read the entire story, click on the link. To read the Top 10 stories of 2020, click here.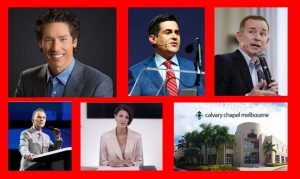 10. Study: Attendance Hemorrhaging at Small and Midsize U.S. Congregations
A new survey of 15,278 religious congregations across the United States confirms trends sociologists have documented for several decades: Congregational life across the country is shrinking. The most recent round of the Faith Communities Today survey, or FACT, found a median decline in attendance of 7% between 2015 and 2020. The survey, fielded just before the coronavirus lockdown, finds that half of the country's estimated 350,000 religious congregations had 65 or fewer people in attendance on any given weekend. That's a drop of more than half from a median attendance level of 137 people in 2000, the first year the FACT survey gathered data.
9. A Few Reflections on the Christian Music Industry
The release of the new movie "The Jesus Music" (which we cover here), has brought new attention to the history of the Christian music industry and its impact on the evangelical church.  The following article is an excerpt from Warren Smith's 2009 book A Lover's Quarrel with the Evangelical Church. This chapter examines Christian music and Christian radio and highlights the fact that the impact has been both positive and negative.
8. Sarah Davis, Daughter of Ravi Zacharias, to Start New Ministry. Critics Worry it is RZIM 2.0.
The CEO of Ravi Zacharias International Ministries is leaving the beleaguered organization, nine months after an independent investigation detailed the abuse and misconduct of the ministry's late founder. The evangelical magazine Christianity Today reported that Sarah Davis, daughter of the late Zacharias, has resigned from RZIM to start a new Christian ministry tentatively named "Encounter." Neither Davis nor Michael Ramsden, the president of RZIM, would confirm her departure, nor any details about Encounter, which, according to Christianity Today, will likely be housed at RZIM's headquarters near Atlanta and will be led by Davis and other longtime RZIM staff.
Access to MinistryWatch content is free.  However, we hope you will support our work with your prayers and financial gifts.  To make a donation, click here.
7. Ronnie Floyd, SBC Executive Committee Chief, Resigns Citing Damage to His Reputation
Ronnie Floyd, the embattled president of the Southern Baptist Convention's Executive Committee, has resigned, effective at the end of October. Floyd, a longtime Arkansas megachurch pastor, was elected as head of the Executive Committee in 2019, with high hopes of rallying the nation's largest Protestant denomination to focus its energy on evangelism and missions. But his plans were overshadowed by infighting among Southern Baptist leaders as well as controversies over racism and sexual abuse. In his resignation, Floyd said that his reputation was being harmed by serving as the committee's president.
6. The Reformed Church in America Faces Rupture over LGBTQ Gridlock
The Reformed Church in America's 214th General Synod, taking place in Tucson, Arizona, voted Oct. 16 to appoint a team to develop a restructuring plan for the nearly 400-year-old denomination as it divides over LGBTQ ordination and same-sex marriage. The convention also adopted regulations for churches that have chosen to leave the RCA to retain their assets and buildings. The restructuring plan and the regulations for exiting churches, set forth in a report to the convention called Vision 2020, passed by wide margins. Saturday's votes come after several conservative splinter groups have already broken off to form independent church networks, with other churches promising to follow.
5. Elders at Large Calvary Chapel Melbourne Congregation Remove Founding Pastor from Position as Senior Pastor
Calvary Chapel Melbourne, a large congregation in central Florida, announced early in September that founding Pastor Mark Balmer would no longer be serving as senior pastor of the congregation. "Although we are sure Pastor Mark would want to stand in the pulpit until his last breath, the Elders with support of Senior Leadership, believe it is time for Pastor Mark to pass the baton," elders said in a letter to the congregation. "We have been in discussion with Pastor Mark for the past two years, and although this decision was not easy to make, we believe it is the right time." The congregation grew over time from a small congregation meeting in rented facilities to becoming "the largest multi-site church venue in Brevard County" with several thousand in attendance every weekend. As part of its explanation of the change in leadership, the elders assured the congregation their decision "is in no way due to moral failure or any financial impropriety."
4. Mike Stone Files Lawsuit against SBC Rival Russell Moore
An ongoing feud between a pair of former Southern Baptist leaders is headed to court. Lawyers for Georgia pastor Mike Stone filed a complaint Oct. 18 in the U.S. District Court for the Middle District of Tennessee accusing former Southern Baptist ethicist Russell Moore of defamation, false light invasion of privacy, and intentional infliction of emotional distress. Stone, pastor of Emmanuel Baptist in Blackshear, Georgia, seeks at least $750,000 in damages. The complaint centers on a pair of letters written by Moore, describing his conflicts with other Baptist leaders while he was serving as president of the Southern Baptist Convention's Ethics and Religious Liberty Commission.
3. Breach of Trust at Minneapolis' Bethlehem Baptist Church
In a year when Bethlehem Baptist Church, an influential Minneapolis church known for John Piper's 33-year tenure, celebrates its 150th anniversary, it also faces a public image problem. This summer, three pastors from Bethlehem's Downtown Campus abruptly resigned, one after another, including Jason Meyer, Piper's successor. One pastor charged Bethlehem's elder council with "domineering leadership," "spiritual abuse," and a "toxic culture." Another wrote in his resignation letter that Bethlehem has "a unity or 'one voice' culture that puts a lot of focus on institutional protection."
2. Fake Facebook Pages Lure Millions of Careless Christians
The top ranked Christian Facebook pages had generic names (Jesus is my Lord, Purpose of Life, Light of the World, Blessing, and Blessed), and they promoted generic content (Bible verses, inspirational stories, and encouraging lessons). But these and many other popular Facebook pages were fakes. They were created by Eastern European troll farms that stole content from legitimate pages and reposted it on their own pages. It was all part of an elaborate effort that used engaging content to attract large and unsuspecting audiences to pages that were also used to distribute partisan political stories designed to influence voters, and divisive stories about hot-button issues like race and sexuality designed to pit American against American.
1. Joel Osteen's Megachurch Will Repay Millions in Government PPP Loans
Celebrity pastor Joel Osteen's Houston megachurch, Lakewood Church, will repay the more than $4.4 million in loans it received under the U.S. government's Paycheck Protection Program after critics questioned whether the nation's largest single-campus church qualified for help under the COVID-19 relief program. The Houston Chronicle reports that Lakewood's bank said the church has made payments on the loan but not whether it has been repaid in full or in part. Backlash came from church-state separation groups who argued that because the loans were forgivable if recipients followed certain guidelines, they were equivalent to grants from the government, and therefore a religious organization like Lakewood receiving one violated the separation of church and state outlined in the U.S. Constitution.