Prosperity Bishop out on Bond While Facing Federal Charges of Fraud and Extortion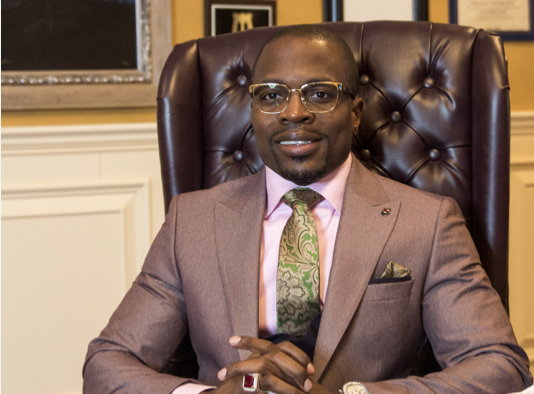 Flashy prosperity gospel preacher Bishop Lamor Miller-Whitehead was back at his multi-million-dollar New Jersey home last week after being arrested by federal agents Dec. 19 for allegedly scamming a member of his congregation out of $90,000 that she says he promised to use to buy her a house, among other charges.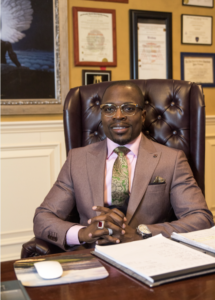 Whitehead was indicted on two counts of wire fraud, one count of extortion, and one count of making material false statements for lying to the FBI, and faces a maximum of 65 years in prison.
He pleaded not guilty and was released on a $500,000 bond. His lawyer, Dawn Florio, denied the charges and said Miller-Whitehead would "vigorously" defend against them, the New York Post reported.
"We feel that he is being targeted and he is being turned from a victim into a villain," she said.
Lamor-Whitehead, who drives luxury cars and wears designer clothing, came into the  national spotlight when he and his wife were robbed of $1 million worth of jewelry by three armed men July 24 while Lamor-Whitehead was giving a sermon at the Brooklyn church he founded, Leaders of Tomorrow International Ministries, which was captured on video.
Two suspects were arrested in September in connection with the robbery, and the third defendant remains at large.
After the robbery, Miller-Whitehead sued two separate YouTube personalities for $20 million each for defamation of character in connection with their online commentaries on the video.
The lawsuit alleges that the personalities poked fun at Miller-Whitehead, claimed the robbery was staged, and called Whitehead a drug dealer and a scammer and that their commentaries led Miller-Whitehead to "lose business deals, church members, and income."
Parishioner Pauline Anderson filed her case against Miller-Whitehead in August, alleging he took her life savings in 2020 to help her buy a house after she was told she couldn't get a mortgage because of bad credit, but didn't follow through.
Access to MinistryWatch content is free.  However, we hope you will support our work with your prayers and financial gifts.  To make a donation, click here.
"Ms. Anderson was instead left with nothing but a vague promise by Mr. Whitehead to pay the funds back in the future followed by an assertion that he had no further obligation to do so," the suit says.
The bishop, who has connections to New York Mayor Eric Adams, also faces extortion charges in another case in which he allegedly received $5,000 in return for using his influence to get "favorable actions" from the city in real estate deals for a local businessman.
In 2006, he was convicted of identity theft charges in 2006 for using victims' personal information to buy cars and motorcycles. He also is the subject of several civil lawsuits, including one filed by a former campaign worker who claims he was scammed out of $56,000.
The New York Post reported that Miller-Whitehead's 6,200-square-foot Paramus, New Jersey, home is worth more than $2.8 million and that he drives a Rolls-Royce.
Main photo: Bishop Lamor Miller-Whitehead / Twitter