MINISTRY SPOTLIGHT: Mercy Corps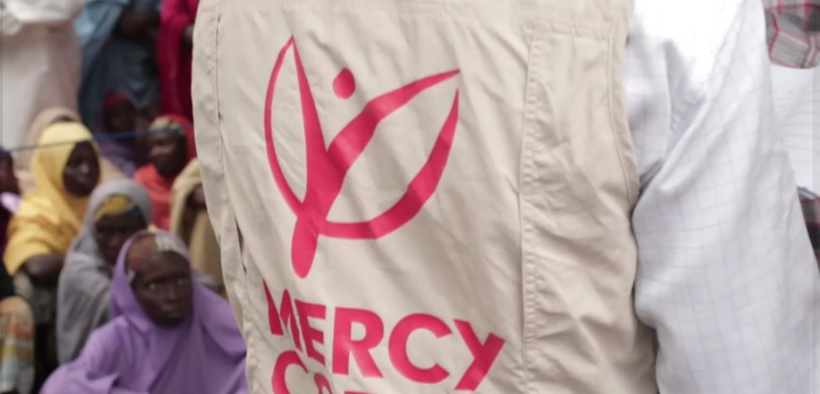 Mercy Corps began in 1981 as a humanitarian organization, devoted to working for the health, welfare, and physical happiness of people worldwide. There is no overt spiritual emphasis, but the objective of the physical wellbeing of people in need. Its activities are carried out in about 40 countries, encompassing Africa, Asia, Middle East, Europe, and Americas.  It does this with about 650 full-time employees, but partnering with more than 5,000 people in target countries where they work.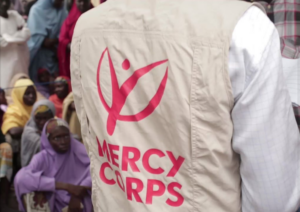 For 2021 Mercy Corps had five areas of program services in the following categories:
Humanitarian Assistance:  36 percent of its program services in physical relief in the wake of major disasters.  Meeting urgent needs such as food, clean water, and basic hygiene items.  This included such things as helping refugees fleeing Syria, Ethiopia and Venezuela.  And natural disasters such as a volcanic eruption in the Congo and desert locust swarms.
Livelihood:  30 percent of its program services help build local economies.  Investing in jobs and markets that project the help of long-term recovery.  Particular emphasis in the Middle East and Africa.  Connecting young people to learn skills, and a blend of non-formal education, vocational and apprenticeships, mentoring and access to financial and technological services.
Health:  13 percent of its program services offering health and nutrition services for mothers and children, and strengthening community health centers.
Civil Society and Education: 12  percent of its program services foster good governance and development in communities grappling with complex problems, with emphasis on conflict and climate change.  With about half of this category in the form of grants.
Recovery: 9 percent of its program services in various recovery efforts after the crisis, with emphasis on COVID-19 relief and prevention, with about half of it in the form of grants.
Of financial note, approximately 56% of its total contributions came from one donor during 2021.
Access to MinistryWatch content is free.  However, we hope you will support our work with your prayers and financial gifts.  To make a donation, click here.
Mercy Corps is associated with about 15 other organizations. These organizations are controlled by Mercy Corps to help carry out its mission in its various countries where it works.  The financial position of each is consolidated in the financial statements of Mercy Corps.
The aim of Mercy Corps is doing the work of a humanitarian, alleviating suffering, poverty and oppression by helping people build secure and productive communities.
MinistryWatch Donor Confidence Score:  65  (out of a possible 100)
MinistryWatch Financial Efficiency Rating:  3 Star (out of a possible 5 Stars)
MinistryWatch Transparency Grade:  C
ECFA Member?  No
Revenue in Most Recent Year Available (2021):  $564,810,000
Five-Year Revenue Trend:  Increasing (about 23 percent increase)
Percent of Revenue Mercy Corps Spends on Fundraising:  3 percent
Percent Peer Group Spends on Fundraising:  6 percent
CEO/President:  Beth Dehamel (Interim CEO)
CEO/President's Salary and Other Compensation:  $469,582 (partial year)
Complete MinistryWatch profile for Mercy Corps can be found here.
Find recent MinistryWatch articles mentioning Mercy Corps here.