Potter's Field Ministries after Mike and Pam Rozell: "Cultic" abuse may be hard to heal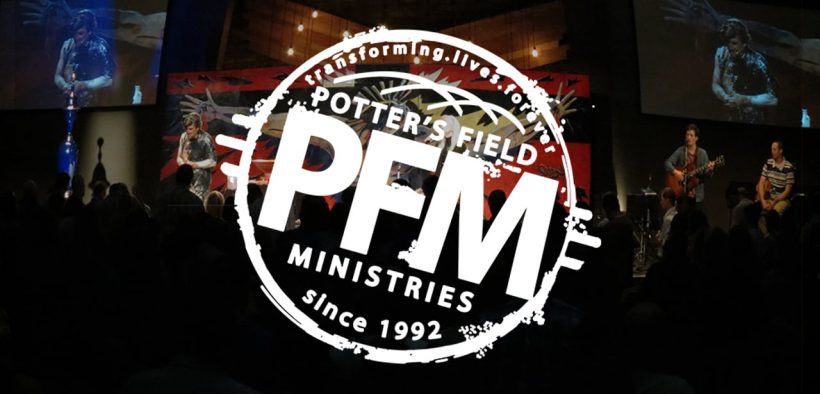 In their presentations at churches, Mike Rozell turned clay into pottery, his wife Pam sang songs from her CDs.  Both promoted Potter's Field Ministries, which they founded in 1992.
They claimed their Potter's Field Kids child sponsorship program was helping 15,000 children around the world. They claimed their IGNITE internship program was discipling young people at their Potter's Field Ranch in northwestern Montana.
It was all for the kids, they said.
But the Rozells routinely used less than 20 percent of child sponsorship income for actual child sponsorship programs. And these programs may have benefitted hundreds of children, but never the thousands that were claimed.
The Rozells used the remaining funds for other ministries, ventures, and personal expenses.
And the interns who paid $6,000 each to participate in IGNITE didn't have much time for discipleship studies after working up to 90 hours a week at a ministry-owned restaurant, MudMan Burgers.
This summer, Potter's Field finally imploded amidst a flurry of accusations including financial mismanagement and self-dealing, fraud, labor violations, verbal and psychological abuse, and "cultic" practices used to manipulate and control interns.
The Rozells resigned, along with all Potter's Field board members. The Calvary Chapel Association pulled its funding.
Bret Anne Serbin and other reporters at the Daily Inter Lake, a small-town newspaper that has served the Kalispell and Whitefish area since 1889, have closely covered the whole sordid affair, interviewing dozens of sources.
Abuse by a "Bonafide Cult Leader"
Mike Rozell not only misled donors. He allegedly abused IGNITE interns who staffed MudMan Burgers.
IGNITE's goals were lofty: "discipling millennials and raising up the next generation to pass on the Good News of the Gospel." But the reality was much darker.
Montana officials are investigating a number of possible labor abuses. According to the Daily Inter Lake, interns:
worked up to 90 hours a week,
earned an average of $2 to $3 dollars an hour,
were required to tithe 10% of their earnings back to the ministry,
were also required to rent rooms from the ministry.
The psychological abuse the interns endured may be difficult to heal. Interns told the Daily Inter Lake that Mike Rozell was a "master manipulator" or "bonafide cult leader" who scheduled interns for late night or early morning meetings where he would yell at them for hours or more.
One intern reported that when he asked Mike Rozell if workers at MudMan could keep the tips customers gave them, Rozell "freaked out," yelling and intimidating him for six hours straight.
"We were broken down physically, and mentally and spiritually on a regular basis," one intern reported.
Interns who threatened to leave were warned about the consequences of such a decision: "You're in sin and God doesn't love you."
Female interns reported that Rozell took an unhealthy interest in their sexual histories before joining the group.  "It was an obsession of his to ask women about sexual sins," said one former intern.
Pam Rozell confirms her husband's anger issues in her self-published 2017 memoir, Stones of Remembrance.
Promotional material for the book says it covers the couple's journey: "from their early years and through a tumultuous marriage, into a unique new ministry, and how they found their ultimate victory through Jesus Christ."
But in a chapter entitled "The Rage Exposed," Pam describes Mike's reaction to something she said:  "…before I knew it, he was standing directly in front of me, screaming and yelling at such levels that any neighbor, or even someone in the parking lot, could hear him … Michael would always use the secret things I shared with him in my heart, my fears, and my family against me as a sword in these rage attacks. It was so hurtful that I thought my insides would explode with pain."
Pam's memoir also frankly acknowledges: "we lived above our means." As she explains: "We wanted to present to the world that we were materially successful … Michael and I both knew how to put on an outward display to others."
A Fresh Start?
Rob McCoy says he is the man to clean up this whole mess. As Potter's Field's new board chairman, he promptly promised he would:
thoroughly investigate all claims,
authorize a financial audit,
publicly reveal his findings,
start selling off ministry assets,
and apply some of the funds toward possible restitution or litigation.
"We're closing our doors," said McCoy, whose main jobs are serving as mayor of Thousand Oaks, California and pastor of that city's Godspeak Calvary Chapel. "Everyone's going home. It's over."
Not so fast, said the Montana Attorney General's office. Nonprofits that close down must submit their plans to the state for review and approval.
In a public statement that appeared on the Potter's Field website, but which has since been taken down, McCoy apologized for moving too hastily:  "This is my first experience with this type of situation. In the rapid decline of these ministries, the bulk of my time has been spent attempting to pull students back from foreign missions, returning students to their families, paying the debts and monthly expenses of the ministries and the resignation of some 40 staff people who today may be hurting due to their sudden loss of employment and loss of community.  If in the midst of all this, I have misspoken in prior public statements to the media, I apologize and will endeavor to improve as I walk this learning curve."
McCoy hopes the auction of Potter's Field assets will generate $1.5 million or so. But the ministries have no control over a half-dozen additional properties in the Flathead Valley area that are worth another $1.2 million. These are owned personally by The Rozells, who have declined to comment publicly about the sudden demise of their 27-year-old ministry.
McCoy says he plans to clean up and continue operating the child sponsorship programs, which had 6,000 to 8,000 donors, and brought in $1.5 to $2 million a year before the Rozells resigned.
If that plan doesn't succeed, McCoy knows who to blame. Ministry critics. As he said in his public statement:
"While the ministries have already been tried in the court of social media, the current allegations made through the media and in personal conversations with me, against leadership of Potter's Field Ranch, Inc. (known as PFR) carry the potential to result in the ruination of the sponsorship base that supports both children and missionaries domestically and internationally."