Position of The Duke Endowment's United Methodist Grant-Giving Still Unknown Amid Split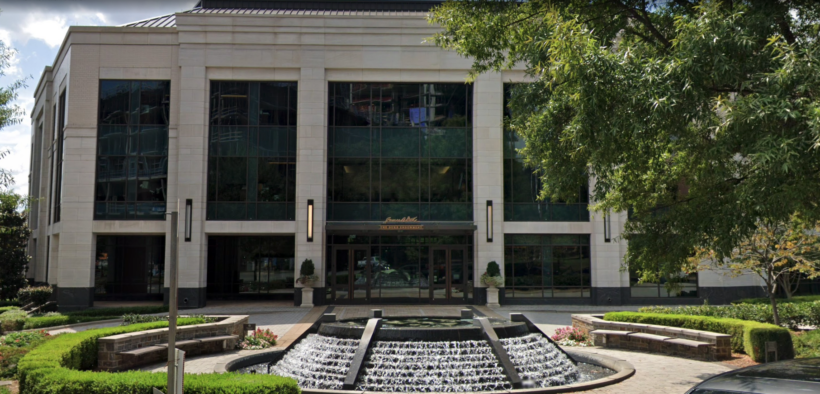 The Duke Endowment, a North Carolina-based private foundation with $5.9 billion in assets that often awards grants to rural United Methodist churches, remains tight-lipped on its stance regarding the denomination's ongoing schism.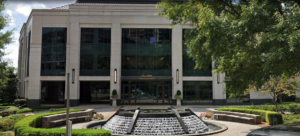 The organization tells MinistryWatch it's not in a position to comment on whether the split affects its church grant-making selection process, eligibility requirements or other aspects of the endowment.
"We're still monitoring the situation as it plays out," stated Charity Perkins, communications director at The Duke Endowment, in an email to MinistryWatch last week. This is no change from the organization's statement more than a year ago when we asked the same question. In June 2021, Perkins said the endowment was monitoring the situation and felt it was too early to comment.
Today, the United Methodist Church (UMC) split that was initiated in 2019 is well underway after much infighting surrounding LGBTQ issues. With over 2,000 church disaffiliations approved since 2019 and more on the way, the schism represents a significant shakeup touching the 6.2 million professing members of the country's second-largest Protestant denomination.
These changes are playing out in North Carolina already: In November 2022, 249 churches moved to disaffiliate from the North Carolina Conference of the UMC, accounting for 32% of congregations and 22% of all members in the conference, which represents the eastern half of the state. Meanwhile, in the state's mountainous west end, the Western North Carolina Conference voted on over a dozen disaffiliation agreements at its 2022 annual conference, and 38 more churches are suing the conference to demand immediate separation.
As part of its rural church grant program, The Duke Endowment exclusively supports UMC-affiliated recipients. Still, church-related grants only claim 12% of the endowment's activity spanning its four branches of causes, with the others being higher education (46%), health care (32%), and child and family well-being (10%).
Based in Charlotte, the endowment allocates more than 80% of its total spending on grants to select recipients in North and South Carolina, operating within the guidelines of the late industrial and tobacco mogul James Buchanan Duke. The American Tobacco Company founder established the trust with an initial $40 million gift before his death in 1925, adding another $67 million through his will.
Access to MinistryWatch content is free.  However, we hope you will support our work with your prayers and financial gifts.  To make a donation, click here.
As a Methodist himself, Duke wanted to support retired pastors and deceased pastors' families, specifying in his indenture of trust that a portion of the funds should be limited to North Carolina churches in sparsely settled rural districts "under and connected with a Conference of the Methodist Episcopal Church, South (by whatever name it may be known)." Nearly 15 years after the document's signing in December 1924, that denomination would merge with another to form the Methodist Church, eventually becoming today's UMC.
As such, Duke's indenture of trust includes no specific direction on grant selectivity/eligibility in the event of a schism in the denomination's parent entity. The document has been modified a few times since the 1970s to account for new compliance considerations and modernized language, but the church portion remains unchanged.
Since its founding, The Duke Endowment has distributed $4.3 billion in grants to various health care programs, child/family services, rural churches, and four higher education institutions: Duke University, Davidson College, Furman University and Johnson C. Smith University. In 2021 alone, it spread $174.9 million across 480 grants and approved new ones topping $188.4 million, according to its latest grant-making addendum. Of those, 21 grants totaling $15.7 million went to rural churches and supporting organizations, while another $11.9 million was approved for future grants.
The church funds mainly served three categories in 2021: $5.8 million to build congregational capacity, $5.2 million for pastoral leadership and support programs, and $694,000 to identify and test new programs. An additional $200,000 was categorized as "other," comprising a $50,000 grant to help a church in the Outer Banks restore facilities after Hurricane Dorian, plus another $150,000 to construct a community education center in Laurinburg.
Additionally, North Carolina's two UMC conferences received over $1 million each: The Garner-headquartered NC Conference of the UMC received $798,665 to provide pensions to retired ministers and deceased ministers' widows and dependent children, along with another $250,000 to launch a clergy debt reduction program. Huntersville-based Western NC Conference of the UMC received $1.1 million for pensions of retired or deceased ministers, plus $475,000 to test an "evidence-informed clergy deployment system."
Main photo: An exterior image of The Duke Endowment in Charlotte, North Carolina / Google Maps.