At Boston-Area Church, a Theology Lab Tackles Complex Topics with Humility, Curiosity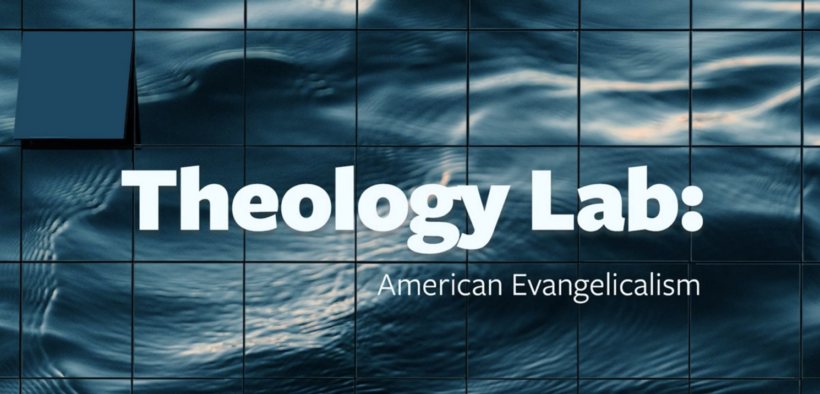 (RNS) — The word "evangelical" is a bit like the word "apocalypse."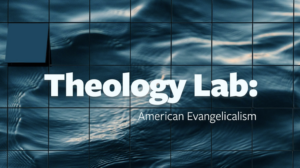 Both have theological meanings understood by pastors and church insiders. But the general public has other ideas.
"For the specialists, apocalypse means 'revelation' or 'unveiling,'" said the Rev. Dennis Edwards, dean of North Park Theological Seminary in Chicago. "But for the masses, apocalypse means disaster."
The same is true for the word "evangelical." While that word has a set of theological connotations about the Bible and Jesus, for most Americans today it's synonymous with conservative Republican Christians.
"I don't think we're ever going to recapture the real meaning of apocalypse," said Edwards. "I sometimes wonder if we can ever recapture the sense of evangelical — meaning something that comes from the 'evangel' or good news, the message that Jesus has come to rescue humanity."
Edwards was one of the featured speakers in an online theology lab run by Highrock Church, a multiethnic congregation that's part of a network of churches in the Boston area that bear the same name. The lab, a series of online discussions that began in the fall of 2022 and run through this spring, is designed as an exercise in theological formation for laypeople, said Scott Rice, a theologian in residence at Highrock.
The idea is to give church members — and other interested Christians — a broader understanding of their faith and the way Christianity is lived out in the world.
The church has held past discussions about Black theology and Asian American theology. For the current series, Rice said, group members wanted to talk about American evangelicalism, in part because Highrock belongs to a denomination — the Evangelical Covenant Church — with the word right there in its name. It's a reality that has become more complicated as the term "evangelical" has become more politicized and identified with conservative politics, especially under former President Donald Trump.
He said that while not all church members identify with that term, the church has been influenced by the broader evangelical movement.
"We are a community where some identify as evangelical and some do not," he said. "Some want to keep using the word and some do not."
The discussions are held online so people from different congregations in the network can take part in what he called a learning community. Rice and the Rev. Meghan DeJong, a pastor at Highrock, help lead the discussion with speakers and moderate the follow-up question and answer sessions. Then participants break up into small groups to discuss what they have learned.
"Folks have a chance to process together," said Rice. "There is no one saying this is exactly what you have to believe to be part of the community."
Access to MinistryWatch content is free.  However, we hope you will support our work with your prayers and financial gifts.  To make a donation, click here.
Rice and other Highrock leaders have stressed the need for humility and curiosity during the conversations, urging participants to listen carefully to the speaker, even if they disagree with what's being said. And not everyone has to agree in order to be part of the community, Rice said.
"We want our people to see thoughtful conversations happening with people who have different points of view," he said.
The theology lab began with speakers from Highrock's denomination, including Edwards and North Park church history professor Hauna Ondrey, as well as author and speaker Dominique DuBois Gilliard. Former Southern Baptist ethicist Russell Moore, now editor of Christianity Today magazine, and Walter Kim, president of the National Association of Evangelicals, spoke at a session just before Thanksgiving.
Upcoming speakers include Calvin University historian and bestselling author Kristin Du Mez, Sojourners founder Jim Wallis, author and Baylor University dean Beth Allison Barr and New York Times columnist David Brooks.
During their conversation in November, Kim and Moore talked about the growing polarization in the United States, the threat of Christian nationalism and the way evangelicalism has become closely tied to conservative politics.
Moore also talked about the role of "conflict entrepreneurs," a term coined by author Amanda Ripley. Those entrepreneurs, Moore said, benefit from driving up conflict in polarized times. He also called Christian nationalism a form of the prosperity gospel that operates on a national level, rather than a personal one.
Moore told participants that many of the old alliances among evangelicals fell apart during the Trump era, and new ones have started to form. Even so, many in the movement are still dealing with "disillusionment, frustration, instability and fear."
"I don't know a church that's not either tense or divided — or aware that they are not and on guard, because they are just waiting for (conflict) to happen," Moore said.
Although Highrock and its home denomination are not part of the NAE, the church has ties with Kim from his time as a pastor in the area. The NAE leader said he was thankful for the charitable nature of the conversations during the theology lab, which he said could be a model for the broader church.
Complex times, he said, require complicated discussions characterized by curiosity and an openness to listen. Christians can have those discussions without compromising their convictions.
"I am really grateful there is a local church modeling this kind of discussion," he said.
DeJong said that Moore and Kim, like other speakers in the series, spoke with both honesty and humility.
"Those are values that we hold in our relationships at Highrock, and so to have people who carry gravitas in Christian circles just enter into our conversations with that same posture is encouraging," she said. "It shows that Christians all over the theological and geographical map are wrestling with similar questions and that they're not alone."
Joe Marcucci, a pastor at Highrock who works with a prison ministry and other community outreach, facilitated one of the discussion groups. A former church planter and senior pastor at another church, Marcucci said he has mixed feelings about the term "evangelical" and its ties to politics.
"I feel like we've lost the evangelism part of evangelicalism," he said.
The discussions in the theology lab are a good first step, said Marcucci. He said that there's a balance between listening with respect and still acknowledging that people disagree. No one wants open conflict during the discussions, he said. But moving the conversation forward may be uncomfortable.
"To do that, there has got to be some messiness to it," he said. "I don't know if we have gotten to that point yet."
That idea of listening to different points of view reflects their denomination's ethos, said Rice, which makes room for diverse perspectives. That ethos has been tested in recent years as the Covenant church, like other denominations, has faced conflict over issues of sexuality and how to adapt to the challenges of a diverse and polarized nation.
Edwards said people in churches don't often know how to listen to each other, because they are so concerned about being on the right side of issues. So they don't have the patience to listen or consider that they might be wrong, or that someone else, with a different point of view, might be worth hearing.
"For a lot of people," he said, "it's about being right, not being gracious. The idea is I need to get this right. And you're telling me something I haven't heard before, so you must be wrong. It makes those kinds of conversations very difficult."