Pastor who hired, supported staff member accused of sexual abuse starts new church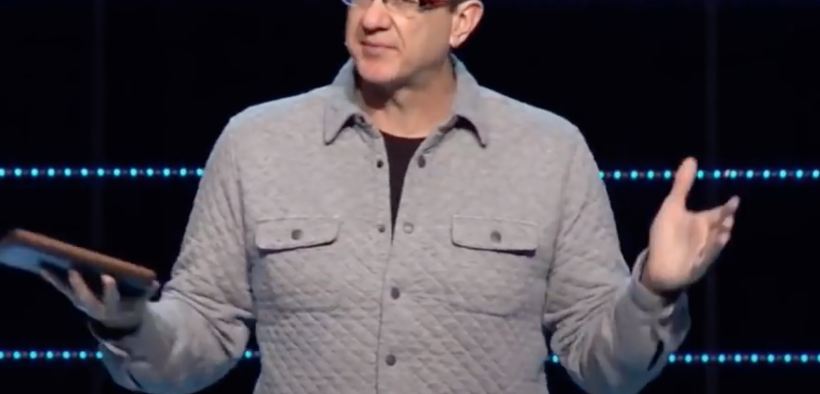 A pastor who resigned just over 2 years ago for tolerating sexual abuse on his staff is starting a new church, and one of the abuse victims is speaking out.
"Not only has my abusive pastor @andysavage started his own church," Jules Woodson tweeted Sunday (August 9), "but the pastor that hired him and supported him (and was subsequently fired), Chris Conlee, is coming back to Memphis to start a new church. Where and when does the madness end?"
Chris Conlee was senior pastor of Highpoint Church in Memphis, Tenn., when then-teaching pastor Andy Savage was accused, in 2018, of sexually assaulting a minor 20 years earlier as a youth pastor.
Jules Woodson said that in 1998, when she was 17 and Savage was 22, he offered her a ride home and, on the way, pulled the car over and coerced her into performing oral sex on him. He then made her promise to "take this to the grave" with her.
Savage was a student pastor at a Texas church at the time. Woodson says she told church leadership, who said they would handle it. No one filed criminal charges. Savage left the church, and the church threw a going away party for him.
In January 2018, in the midst of the #churchtoo surgence, Woodson reported the incident to the Montgomery County (Tex.) Sheriff's Department. They did not prosecute Savage because the statute of limitations had passed.
Savage said he had repented, and Conlee knew about the alleged assault when he was originally hired. When Woodson went public in 2018, Conlee came to Savage's ardent defense, expressing "total confidence in the redemptive process Andy went through" following the assault, according to The Christian Post.
After an investigation—and media firestorm—Savage resigned from Highpoint in March 2018. Conlee resigned a few months later in July after leading the church for 16 years.
"It is with profound sorrow that we share with you the news that Chris [Conlee] has resigned as Lead Pastor of Highpoint. We have arrived at a point of respectfully agreeing to go in different directions for the Kingdom," the church had said in a statement at the time.
But then last week, after two years away, Conlee's wife, Karin Conlee, announced in a blog post that the couple was returning to Memphis to start One City Church. They are also launching Race for Reconciliation, a "local race and a national education platform."
"We can't shake from our hearts the role that we believe the church should have in the city's healing," Karin Conlee wrote. "There are other jobs out there to pay the bills, but our calling is to pastor. So, we start over in faith."
Her only nod to the past controversy was that she has a "little apprehension" about returning. "I think of the way Satan likes to work. Silence, half-truths and division are three of his favorite weapons. In relationships, we often fill in gaps of silence with distrust," she said.
In response to Woodson's tweet over the weekend, Rachel Denhollander, a sexual abuse survivor known for her work to charge and convict USA Gymnastics doctor Larry Nassar, said "I stand with @juleswoodson11."
Savage started his own church, Grace Valley Church, in Memphis late last year.