Pastor Apologizes for Rebuking Congregation Over Luxury Wristwatch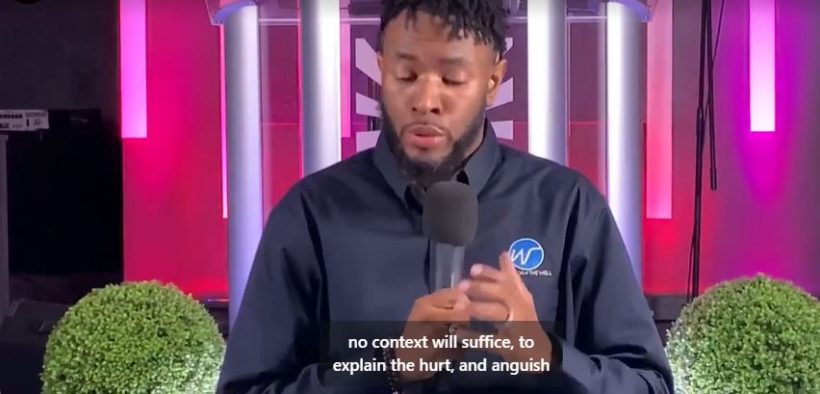 Pastor Carlton Funderburke, senior pastor of The Church of the Well in Kansas City who rose to sudden fame for calling his congregation "poor, broke, busted and disgusted" because they had not gifted him a luxury wristwatch, has apologized in a public statement.
During a sermon titled, "Honoring God's Shepherds," Funderburke, dressed in a tailored black suit, white cuffs, and a clergy collar, announced that despite his request for a Movado watch last year—a watch that retails between $400 and about $3,330—the church had yet to provide him with one.
"I'm not worth your McDonald's money? I'm not worth your Red Lobster money? I ain't worth your St. John's knit? Y'all can't afford it no-how," he lectured into the microphone. 
Voices off-camera shouted a mix of agreement and protest. Some members approached Funderburke to calm him as he rebuked, "Y'all hear from your pastor and father: I'm over y'all. I'm over your cheap expressions."
It is unknown who shot the video, but the repercussions of the damage caused in the August 7th sermon extended far beyond his church. 
As one YouTuber commented, "Charlatans want their members' CASH…He wants gold watches, airplanes, mansions and DETEST the poor." 
Access to MinistryWatch content is free.  However, we hope you will support our work with your prayers and financial gifts.  To make a donation, click here.
Another called him an arrogant peacock, pointing out that his congregation is probably worried about rent, groceries, and gas money. "The Heavenly Father commands humble service and no love of money or earthly possessions," they concluded.
Funderburke later apologized to his church and issued a public apology after the viral sermon on YouTube. The apology video displayed a different side of Funderburke, who donned a dark gray Church at the Well button-up shirt and grasped the microphone with both hands as he spoke softly. 
In it, he confessed that his actions and words were inexcusable, "I offer no justification or defense," He concluded: "I deeply regret this moment and solicit your prayers and your forgiveness as we grow forward." 
Although his apology focused on delivering and interpreting his sermon, it did not directly address whether his view of the church's obligation to provide materially for its pastor had changed. 
Jim Denison, a cultural theologian and founder of Denison Ministries, labeled the situation as a redemptive opportunity: "Here we see religion as a transaction for personal profit, as well as religion as a relationship centered in accountability and grace."