North California Church Accrues Thousands of Dollars in Fines for Returning to In-Person Services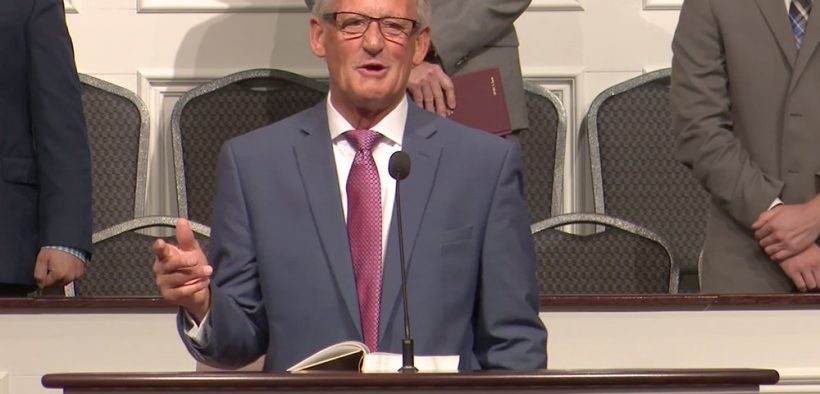 A Northern California church has accrued thousands of dollars in fines for defying public health orders that prohibit indoor worshiping.
North Valley Baptist Church in Santa Clara County has so far been fined a total of $25,000 in five notices of violation, a Santa Clara County spokesperson told Religion News Service.
Most recently, the church met indoors again on Sunday (Aug. 30). 
The county, in a statement, said most organizations, including churches, "are doing the right thing to prevent COVID-19."
"A few organizations are not following state and local health orders, however, and the County will continue to take action to protect the health of residents and the community," the statement read.  
He says his church "absolutely has a first amendment right" to worship, and a "command from God."
In a video posted on the church website, Pastor Jack Trieber said they gladly shut down in the beginning of the pandemic, saying they wanted "to err on the side of safety." 
"We have tried to obey authority," he said. The church shut down their K-12 school, college, jail ministry and bus ministry (they recently invested $1.5 million in new vehicles), among others, like many churches throughout the country. 
"We were told thousands of people were going to die. There's 2.1 million people in our valley. I didn't want to be responsible for people dying from this disease—and it is a real disease. We understand that." But Trieber said the Valley is no longer considered a hot spot.
He said the church is practicing social distancing and asking congregants to wear masks. But after returning to in-person services Aug. 23 in their 3,000-seat auditorium, the church received cease-and-desist letters from city officials with a fine of $5,000 per service. 
"Those words are horrifying to me," he said. "That someone can come in and say that a church in America has to cease."  He says his church "absolutely has a first amendment right" to worship, and a "command from God."
Trieber during Sunday morning service said he would not shake church members' hands unless it was their choice to do so.  
"If I get COVID, God bless you," Trieber said. "It's going to be a great funeral."
During the Sunday afternoon service, Trieber thanked congregants for attending, and at one point, church members sang "America the Beautiful."
"I love America," Trieber said. "The backbone of the country is the church and the home."
Trieber has said the church followed orders early during the pandemic, closing its church, Christian school and ministries. He has also spoken about how the number of COVID-19 deaths has been fewer than expected. 
"We gladly shut down at the beginning for 14 weeks," Trieber said on Sunday.
But, he added, "We had to come back." 
A reporter and photographer from The Mercury News were not allowed to enter the church on Sunday, the newspaper reported. 
Many congregants who attended Sunday morning declined to speak to a reporter or give their names, according to The Mercury News. One man told the newspaper the service was "tremendous," but would not give further details, saying, "I'm not authorized to talk."