N.C.'s Point Church Announces Major Changes, Including Transition Away from Multi-site Model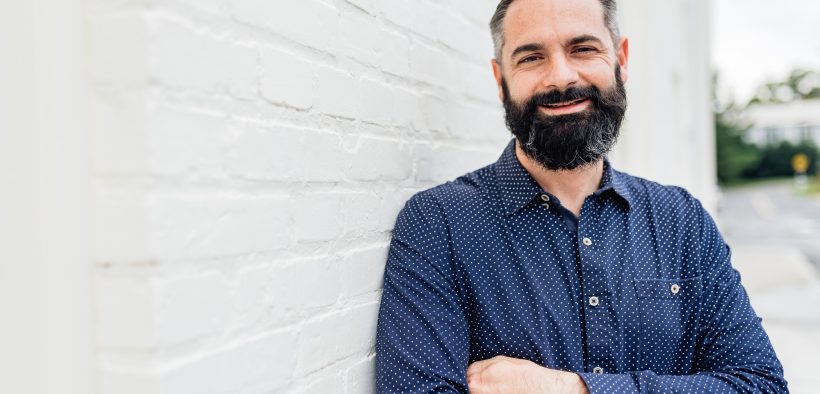 The Point Church, a prominent multi-site church near Raleigh, N.C., announced this week that it would be moving away from its multi-site model, and that its Lead Pastor Chris Hankins would be transitioning out of that role into part-time "Lead Missionary" role.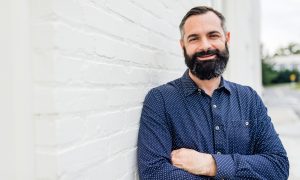 In a letter to the church, Hankins said, "I have become overwhelmed with doing tasks that are outside of the specific calling God has placed on my life.  I have been increasingly consumed with the administrative side of church governance and trying to keep our large and complicated churched organized, aligned and running properly."
Hankins said he believed the new role would allow him to "be much closer to God's calling on my life and allow me to be a champion of our church pastors rather than a supervisor."  Hankins said he would remain a non-voting member of the board of elders.
On Wednesday, Jan. 5, the Board of Elders at the church approved Hankins' request for this transition, and they also voted not to hire another Lead Pastor.  In a letter to the congregation, the Board of Elders wrote that "the best path forward for Point Church would be to provide a pathway for Point Church campuses to become autonomous church plants over the next two years."  That transition will include allowing "Campus Pastors to be supervised by their local campus elders."
The changes come after months of turmoil at the once high-flying church.  As MinistryWatch reported Dec. 10, the church has laid-off, reduced the hours of, or saw the resignation of at least seven of its staff members this week.  A source tells MinistryWatch that before those layoffs and this reorganization the church had about 40 staff members.  According to a financial statement obtained by MinistryWatch, the church's fiscal year ending in August showed about $3.26-million in revenue, and a loss of more than $450,000 before adjustments.  After adjustments – including the capitalization of some facilities expenses, the forgiveness of a Payroll Protection Program loan, and the sale of assets — the net operating loss ended up being about $130-thousand, but that was still substantially worse than the church had budgeted for the year.
Access to MinistryWatch content is free.  However, we hope you will support our work with your prayers and financial gifts.  To make a donation, click here.
Some current and former staff members have been calling for change for change for months.  One of those has been Darrin Koone, a Network Leader at Point Church until his resignation in December.  In a Dec. 9 letter to the Board of Elders, Koone identified what he called a "list of abuses" that have taken place at Point Church.  Among them was a requirement that departing pastors sign a non-compete or non-disclosure agreement in order to receive severance pay.
(MinistryWatch has strongly opposed the use of non-disclosure agreement in church and ministry environments.  You can read our position here.)
A Dec. 27 letter signed by Koone and seven other current and former staff members identified financial and other leadership concerns at Point Church.  The letter called for – among other requests — a "full forensic financial audit of very aspect of the Point Church's finances, past and present, executed by an independent organization."
The letter also asks for a "full investigation into the Point's past and present workplace culture and merger practices."  A key growth strategy for The Point has been to acquire dying congregations that often had few attendees, but significant real estate and other assets.  The Point would then borrow money using those assets as collateral.  The church currently has more than $12-million in assets.  It has has more than 6.2-million in liabilities, including $5.7-million in loans.  Net assets are about $6.1-million.
The letter asks for a response by January 12.
In an interview with MinistryWatch, Hankins defended the church's growth strategy.  He said only half of the congregations Point Church merged with came with no property.  He said one of the congregations that did have property was in Holly Springs, N.C., but that church had only about a dozen members when it merged with Point Church.  Today, according to Hankins, that location has 200 in attendance.  "We brought that church back to life," he said.
Point Church was founded in 2010 and saw fast growth in its early years.  It's worship service broadcasts on Raleigh's NBC affiliate WRAL, giving the church a high profile in the region. In 2017 and 2018, the church was listed on Outreach Magazine's annual list of the 100 fastest growing churches in the country.  The church once had more than 1500 in attendance at all its locations.  Chris Hankins said average weekly attendance for the month of December was about 1400.
Hankins compared the move from a multi-site church to a "network of churches" to a similar move made by one of the pioneers of the multi-site movement, Dallas's The Village Church, which began moving away from the multi-site model in 2017.  Hankins wrote, "I do believe our multi-site model has been incredibly beneficial in serving as a catalyst for doing together what would have been impossible to do alone.  However, I think the time has come for us to take a step beyond our multi-site model."