Missouri Officials Cracking Down on Abusive, Unregulated Christian Boarding Schools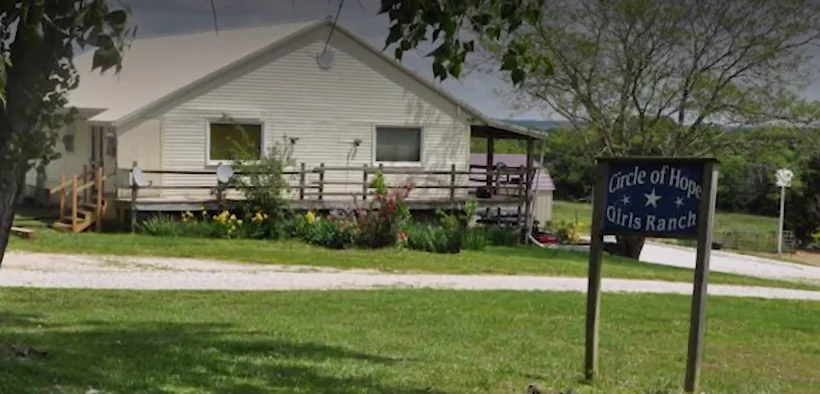 For harried parents struggling to deal with troubled children, Missouri's Christian boarding schools promise healing and relief.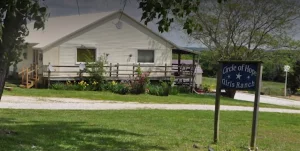 But after news reports in The Kansas City Star, WORLD Magazine, and MinistryWatch  highlighted abuse at some of the unlicensed and unregulated boarding schools, the state has investigated two schools, filed 102 charges against one school, and introduced new legislation to provide better oversight.
On March 10, the Attorney General filed more than 100 felony charges against the husband-and-wife team who operated Circle of Hope Girls Ranch, which closed last summer, as MinistryWatch reported in October.
Boyd Householder has been charged with 79 felonies, including statutory rape, 2nd degree statutory sodomy, sexual contact with a student, 2nd degree child molestation, abuse or neglect of a child, and endangering the welfare of a child. Stephanie Householder was charged with 22 felonies, including abuse or neglect of a child and 10 counts of endangering the welfare of a child.
"The charging documents allege extensive, and horrific, sexual, physical, and mental abuse perpetrated by the Householders," said Attorney General Schmitt.
Access to MinistryWatch content is free.  However, we hope you will support our work with your prayers and financial gifts.  To make a donation, click here.
The couple denies the allegations, and previously blamed their estranged daughter for orchestrating a campaign against them and the school.
Before they founded Circle of Hope in 2006, the Householders worked at Agape Boarding School in rural Cedar County, which claims it "turns around rebellious boys," and advertises, "…we strictly maintain discipline and security, while showing Christian love and care for the boys at all times."
But repeated abuse claims led Cedar County officials to ask the state to investigate claims of abuse at Agape. On March 22, Gov. Mike Parson directed the attorney general to assist in the investigation.
Laura Bauer and Judy L. Thomas, reporters at the The Kansas City Star, have extensively covered the abuse claims at Circle of Hope and other Missouri boarding schools. They found that the state's hands-off policies have allowed abuse to fester and have made the state a favored destination for many Christian boarding schools. Bauer and Thomas found that:
The state exerts zero regulatory oversight over boarding schools that claim to be religious, and such schools don't even need to register with the state.
Religious boarding schools can refuse to allow state investigators to inspect the facilities or speak to students who have alleged mistreatment or abuse.
Even if reports of abuse are substantiated, officials have no authority to intervene.
Some boarding schools have relocated to Missouri from other states where they were investigated or shut down.
Lowly populated rural counties experience difficulties in providing necessary oversight, and in some cases, county sheriff department staff members and deputies have worked at ranches that have been charged with abuse, including Agape.
Some of the boarding schools have allegedly used their political connections to evade oversight. Exhibit A is Heartland Christian Academy, whose founder, Charles Sharpe, networks with politicians. Sharpe and his associates have given $1 million to politicians in the state since 2002.  Heartland has been endorsed by the state's lieutenant governor, and John Ashcroft, the former governor, spoke at a Heartland fundraiser and wrote a foreword to Sharpe's autobiography.
Heartland was raided in 2001, and 115 students were removed. Heartland responded by suing an official who participated in the raid, winning $800,000 in legal fees after a three-year legal battle. A state judge signed an injunction preventing the state from removing students from Heartland without proof of imminent danger, which raised the bar for future abuse investigations.
Washington Post opinion columnist David Von Drehle asked in April, "Will abuse charges at a boarding school finally push Missouri to regulate faith-based institutions?" He said the current regulations include religious freedom loopholes that are "big enough to drive a church bus through."
Other unregulated Christian boarding schools in Missouri include Kansas City Girls Academy, Wings of Faith Academy, ABM Ministries, Future Men, Shelterwood, and Whetstone Boys Ranch.
Missouri lawmakers have held hearings this year on how to regulate the boarding schools, drawing former students from across the country who testified about the abuse they endured. Legislation requiring schools to register with the state, provide student medical records, and  cooperate with background checks of their staff and volunteers passed in the House last month. The Missouri Senate is expected to take up the bill soon.
Missouri officials worked with 16 Circle of Hope victims to prepare the charges against the Householders, but believe there may be additional victims. People with information should contact the Attorney General's Office at 573-751-0309.