UMC's North Georgia Conference Blocks Church Departures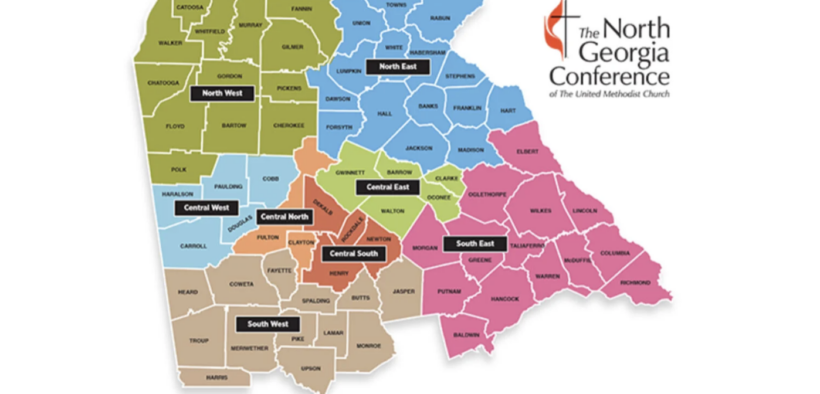 (RNS) — A regional body of the United Methodist Church in Georgia will temporarily block member churches from leaving the denomination, citing the spread of "defamatory" misinformation about the United Methodist Church and its disaffiliation procedure.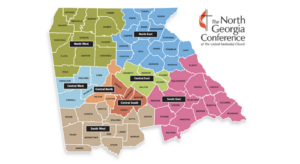 In an email sent Wednesday (Dec. 28), the North Georgia Conference of the United Methodist Church announced a "pause" on disaffiliations in the region until the United Methodist Church's global decision-making body, the General Conference, meets in 2024.
The North Georgia Conference said in the email its leadership is committed to "the concept of the gracious exit," but claimed that, "information presented to members of local churches about disaffiliation has been outside the bounds of normal and acceptable civil discourse. It has not only been false and misleading but has been antithetical to the concept of a gracious exit or a commitment to honoring the mission and ministry of all Christians."
Wednesday's email did not name specific churches or groups responsible for disseminating misinformation, but it said clergy have crafted websites, videos, printed materials and PowerPoint presentations that signify a "breach of integrity."
Among the examples it gave are clergy holding secret meetings or giving unapproved presentations at churches other than their own. The email said these clergy have suggested that the United Methodist Church no longer believes in the resurrection or divinity of Christ, has changed the Apostle's Creed and will force churches to host same-sex weddings and receive gay pastors, among other things.
"With just 15 months until the next session of the United Methodist General Conference, which will be held April 23 to May 3, 2024, in Charlotte, North Carolina, this pause will allow churches to gain more information about the real, rather than the false or hypothetical, future of our church," the email said.
The announcement from the North Georgia Conference comes as the United Methodist Church splinters, largely over differing beliefs regarding the ordination and marriage of United Methodists who identify as LGBTQ.
Delegates were expected to take up a proposal to split the denomination at the 2020 General Conference meeting, originally scheduled for May 5 to 15, 2020, in Minneapolis, but twice delayed because of concerns about COVID-19 — first to August 2021, then to summer 2022. After a third delay, announced earlier this year, some United Methodist launched the Global Methodist Church, a new, conservative denomination, rather than wait two more years for the outcome of a vote on a possible split.
Some churches already have left the United Methodist Church, following a process to disaffiliate from their regional annual conferences that was approved by a 2019 special session of the General Conference.
Access to MinistryWatch content is free.  However, we hope you will support our work with your prayers and financial gifts.  To make a donation, click here.
In June, the North Georgia Conference ratified the disaffiliation of 70 of its churches. More than 100 churches in Florida and 38 in North Carolina are suing United Methodist regional bodies in coordination with the National Center for Life and Liberty as they vie for immediate departure.
Some departing churches are joining the Global Methodist Church. Others have chosen to remain independent.
The North Georgia Conference isn't the first to express concern about misinformation.
In his first official address as president of the United Methodist Church's Council of Bishops, this summer, Bishop Thomas Bickerton of the New York Annual Conference called out conservative groups for divisive rhetoric and "accusations and statements that are just not true."
Bickerton accused the Global Methodist Church and the Wesleyan Covenant Association, a network of theologically conservative United Methodists, of winning new churches to their movement through fear.
"I want to urge you to stop this tactic of trying to coerce people to join your effort by making them afraid of or angry with the very church that gave them life," Bickerton said at the time.
"I would invite you, as I have for the past two years, into a collaborative, grace-filled engagement in how God might work in the midst of our disagreements and rise above the tactics that look more like a primary race for public office then a compelling race to give salvation in all and with all."
Emily McFarlan Miller also contributed to this report.
Main photo: The districts of the North Georgia Conference of The United Methodist Church / Image courtesy of NGUMC