Ministries Making a Difference

Sharing the Gospel through video games, substance abuse recovery in Nigeria, overcoming obstacles to selling closed churches, assessing needs in the deaf community, and more.
Nazarene Discipleship International has released a mobile video game "Journey of Grace," developed by George Herrera, to provide a video game platform to communicate the gospel and theological concepts with kids ages 4-11. It is available for free on the Apple App Store and Google Play store.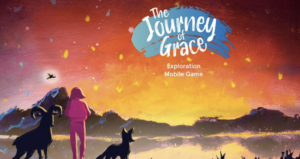 Heritage 21 Foundation recently facilitated the sale of a closed rural church in Riverdale, California, overcoming obstacles common to small churches, such as missing property records, suspended corporate status, and a termite infestation. The sale resulted in a profit of $125,000 that was passed on to nearby Hanford Church of Christ.
The Lighthouse is training staff members to start a biblical recovery program in Nigeria, where substance abuse is more than twice the global average, according to a 2018 study. Those numbers are believed to have worsened with the pandemic. A Nigerian Lighthouse staff member is spearheading the effort and plans to launch the program in his hometown.
The Slavic Gospel Association (SGA), an Illinois-based Christian mission that supports local evangelical churches across the former Soviet Union, paid to fit 10-year-old Maryna with a prosthetic after her leg was crushed by a shell that exploded next to her home in Ukraine. SGA is also supporting local churches in hosting tens of thousands of children and orphans at summer Bible camps across Ukraine and surrounding areas. SGA has two stars and a "C" transparency grade in the MinistryWatch database, and a donor confidence score of 81.
DOOR International is partnering with a handful of other organizations to develop a database that assesses needs in deaf communities. DOOR says less than 2% of the 70 million deaf people worldwide are Christians. The database will store information such as the number of deaf believers within each community, how many deaf churches there are, and how many sign languages are being used. DOOR International has three stars and a "C" transparency grade in the MinistryWatch database, and donor confidence score of 81.
Main photo: "Journey of Grace" video game / Photo courtesy of Church of the Nazarene
Access to MinistryWatch content is free.  However, we hope you will support our work with your prayers and financial gifts.  To make a donation, click here.