May You Have a Joy-filled Christmas! Consider Spreading Some Christmas Cheer to These Deserving Evangelism Ministries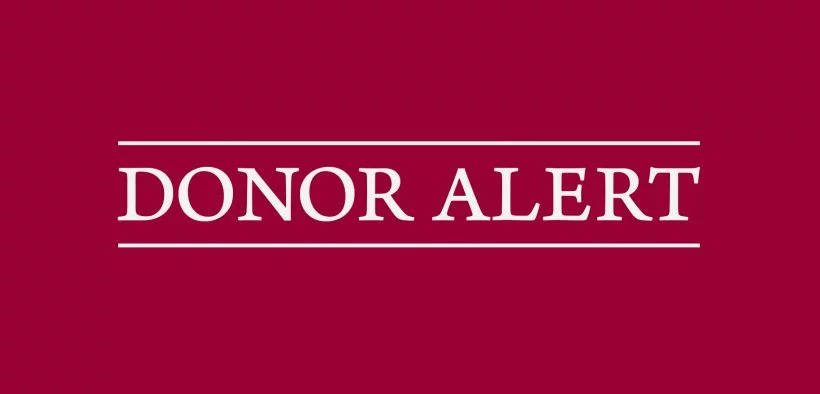 "… the angel said to them, "Do not be afraid. I bring you good news that will cause great joy for all the people. Today in the town of David a Savior has been born to you; he is the Messiah, the Lord." Luke 2:10-11
The last few days of the year is the most intense giving period of the year. With the tax deadline of December 31 looming, donors need all the help they can get to make sure their gifts are as wise and effective as they can be. Fortunately, you can find lots of information on many worthy Christian ministries in the MinistryWatch.com database. We hope you will utilize this free service so that you can give not only cheerfully, but also intelligently so as many as possible can be blessed by your generosity! In the spirit of spreading the good news of the season, here is a small sampling of some of the many great evangelism ministries which you should consider as you do your year-end giving. Each of these ministries has a history of effectiveness as well as a 4 or 5 star Financial Efficiency rating from MinistryWatch.com. Click on the ministry's name to pull up our full MinistryWatch.com profile:
1.) English Language Institute in China (ELIC) – Since 1979, this ministry has provided Christian English language teachers to China and other Asian countries. The ministry is now considering moving into the Middle East as well. ELIC's teachers utilize their position to bring the good news of the Gospel to students and others who might not otherwise have an opportunity to hear it.

2.) The Gideons – Most people are familiar with Gideon Bibles that can often be found in hotel rooms. The Gideons International is an interdenominational association of Christian business and professional men who are members of Protestant/evangelical churches. Their 300,000 members are dedicated to saving the lost through personal witnessing and the distribution of God's Word in more than 190 countries around the world. Since 1908, the ministry has distributed more than 1.8 billion scriptures, almost 1 billion of those since 1999. On average 2 scriptures are now being distributed every second by the Gideons.

3.) Cadence International – Cadence International is an evangelical mission agency dedicated to reaching the military communities of the United States and of the world with the Good News of Jesus Christ. Many of those serving in the armed forces – who are often young, searching, impressionable, moldable, and eager for relationship – are in some of the most strategic moments of their lives. These are moments of receptivity, of soul-searching, of discovery, and of life transformation. Cadence exists to be there during these strategic moments sharing the gospel and our lives. It's why we are here–for military people and their families, for these poignant moments of life-change.

4.) Every Home for Christ – Every Home for Christ (EHC) is a Christian missions organization dedicated to reaching every home on earth with the gospel of Jesus Christ. Every day our workers visit more than 200,000 homes. EHC's indigenous workers have reached over 1.5 billion homes in the last 66 years and have seen over 128 million people respond to the gospel! In 2012 alone, EHC reached over 82 million homes and the ministry received 38,000 response cards every day! These response cards lead to the distribution of a four part bible correspondence course.

5.) Operation Mobilization – Operation Mobilization (OM) works around the world with 6,100 missionaries from more than 100 nations working in more than 110 countries and onboard an ocean-going missions ship. OM seeks to demonstrate and proclaim the love of God through evangelism, church planting, discipleship, and literature distribution and also by providing relief and development in many areas of the world. OM is one of the largest mission organizations working in Muslim outreach, and is also one of the largest mission organizations in India. OM's ship ministry welcomes more than 1 million people onboard our mission ships each year. Through their history, the ships have welcomed 38 million people in nearly 500 cities and distributed 50 million Scripture portions.