Third Quarter Fundraising: Dollars Increased From Fewer Gifts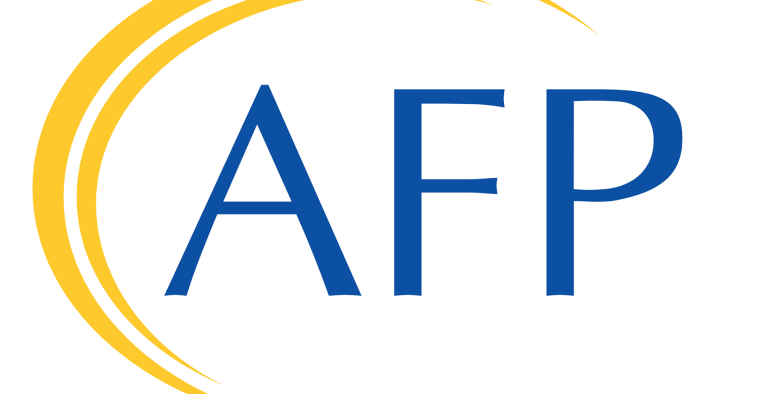 Fundraising through the first three quarters of 2021 kept up with the levels from 2020, and trends for donors, dollars and retention have largely remained stable compared to the second quarter of 2021, according to data in the Fundraising Effectiveness Project's 2021 Third Quarter Fundraising Report.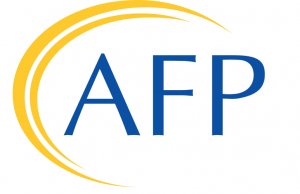 The Fundraising Effectiveness Project (FEP) data shows that even though giving during 2021 is mostly keeping pace with 2020 levels, the decrease in the number of donors continues. The estimated number of donors decreased by 1.7% through the third quarter of 2021 compared to the same period in 2020, while total donations increased by a projected 1.4%.
In terms of number of gifts, all donor sizes experienced year-over-year (YOY) declines during the third quarter, but mid-size donors ($500 – $5,000) and major donors ($5,000 to $50,000) showed less decline than other size ranges. Similarly, when looking at total dollars donated, all categories declined, but mid-size and supersize (more than $50K) donors showed the least declines.
"While those figures may not seem like much, we have to remember that giving grew significantly in the first quarter of the year, by more than 6%, while the number of donors grew by 10%," said Lori Gusdorf, CAE, executive vice president for the AFP Foundations for Philanthropy. "We've been waiting for the other shoe to drop, so to speak, when giving would plummet back to typical rates, but that didn't happen in the second quarter or third quarter, either. Growth rates have remained flat, which means giving is still happening on that very high level set in in the first quarter. That's a good sign for fundraising in the all-important fourth quarter when most charities see a large percentage of their annual giving occur."
The FEP is a collaboration among fundraising data providers, researchers, analysts, associations, and consultants to empower the sector to track and evaluate trends in giving. The FEP is administered by the Association of Fundraising Professionals (AFP) Foundation for Philanthropy in collaboration with GivingTuesday. The project releases quarterly findings on those giving trends, released both via downloadable reports and in a free online dashboard.
The data analysis includes giving details from 9,618 nonprofit organizations based in the U.S. as a subset of the Fundraising Effectiveness Project. The FEP's database of organizations is made up of organizations that raise between $5,000 and $25 million.
The 2021 Third Quarter Fundraising Report compares giving data from January through September of 2021 with figures from the same time period in 2020.
The most important finding for charities and fundraisers? Giving in 2021 is mostly keeping pace with 2020 levels, with a slight decrease in the number of donors. The estimated number of donors decreased by 1.7% through Q3 of 2021 compared to the same period in 2020, while the total amount in donations has increased by a projected 1.4%.
Access to MinistryWatch content is free.  However, we hope you will support our work with your prayers and financial gifts.  To make a donation, click here.
Other key findings from the report include:
* The most engaged donors are showing up and supporting their favorite causes. The number of donors who give once or twice a year is down compared to 2020, but stable since the second quarter of this year. However, the most frequent donors, individuals who give seven or more gifts per year, make up a larger share of donors in the third quarter, up from 2.5% during the second quarter.
* Fundraising by size and cause remains similar to Q2 2021. Smaller organizations are fundraising more strongly in 2021 vs 2020 than larger organizations, which are seeing decreases. In addition, arts, culture and humanities; education; and environment and animal categories are all seeing increased fundraising while other causes are experiencing decreases.
"Solid fundraising results through the third quarter of the year is a reassuring sign in the lead up to what was another record-breaking GivingTuesday. Our hope is that this has set the stage for a strong end of year," said Woodrow Rosenbaum, chief data officer at GivingTuesday. "Overall, trends remain volatile and enthusiastic engagement of donors through the end of December is key to sector success."
Donor Retention
The FEP data shows that donor retention rates have dropped significantly during 2021, with the overall retention rate down 7.2% so far in 2021 compared to 2020.
However, the new donor retention rate (the percentage of donors who gave to a new charity last year and gave to the same charity this year) increased during the third quarter, with the YOY increase at 1.9%.  This increase is likely due to new donors and donors who shifted their giving to COVID-related causes in 2020 and continue to support those causes in 2021.
"Retention is so important now because in some ways, the pandemic created a whole new giving environment, however brief it might be," said Jay Love, chief relationship officer with Bloomerang. "So, the key for COVID- and health-related charities is, can they keep the new donors they attracted last year? Newly retained donors showed a 15% increase year over year in dollars donated. That's extraordinary, and because it's less expensive to keep current donors than attract new ones, retention is a critical factor for all charities."
Another reason for the drop in retention might be because a larger number of organizations dropped out of the FEP panel study in 2021 because of the pandemic's impact on their fundraising, according to a statement from FEP officials. The FEP requires each participating charity to have a minimum number of donors and certain level of funds raised. While some churn happens every year, the pandemic's impact on the economy did force more charities to drop out of the analysis for 2021, which may affect overall retention rates for the year.
Guidance and Looking Ahead
While much of the world faces a new surge of the COVID-19 pandemic, the FEP report shows opportunities that fundraisers and charities can leverage to inspire more giving in 2021 while mitigating risk in a continuing period of uncertainty.
"If we don't understand the big picture and what's happening across the sector, we won't understand how to improve our fundraising or shift our efforts when needed," said Jon Biedermann, chair of the Fundraising Effectiveness Project and president and CEO of The Biedermann Group. "The FEP is so helpful for fundraising in that regard, but it's only possible because of the incredible data we get through our fundraising software data providers, and in turn, through the charities that participate. I encourage every charity to talk with their fundraising software firms, and with the FEP, about how they can add their information to the FEP database so we can continue to provide the most accurate, up-to-date trends and data for the sector."
This article was originally published by The NonProfit Times. It is reprinted with permission.