Liberty University Makes Cuts to Philosophy, Divinity Departments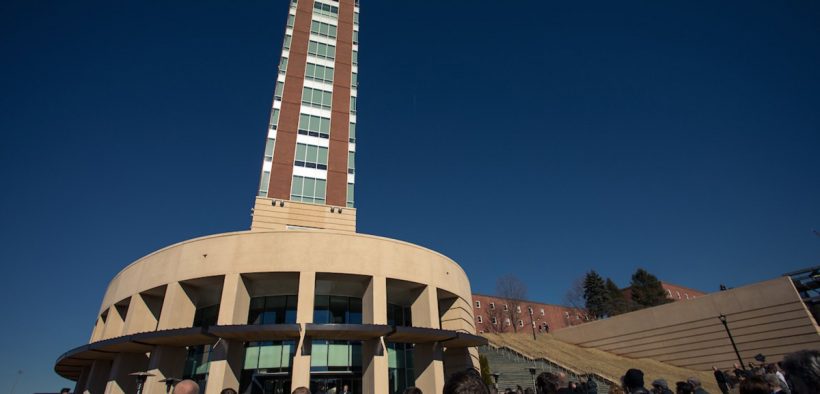 Liberty University philosophy professor Mark Foreman wrote on his Facebook page yesterday:  "Liberty University has chosen to completely dissolve the philosophy department. As of June 30, I am unemployed."
Liberty University's philosophy department has seven faculty members, including Gary Habermas, one of the best-known Christian apologists in the nation.  Habermas is 69 years old.
UPDATE May 15:  Habermas reported on social media that he had not been laid-off.  He confirmed that the philosophy department had been eliminated, and he had been assigned to another department, where he would continue to teach classes.
Liberty, like many Christian colleges, does not have a tenure system for faculty.
The university itself has not confirmed that the entire department has been cut.  But the apparent dissolution of the philosophy department is the latest in a series of faculty cuts at the university.  Last June, about a dozen faculty members at Liberty's Rawlings School of Divinity did not have their contracts renewed.
According to Inside Higher Ed, the cuts at the School of Divinity are the consequence of falling enrollment in Liberty's divinity programs.  Liberty's School of Divinity had been popular with full-time pastors and others who wanted advanced degrees they could get from home.  Liberty was an early-adopter of on-line education, and reaped the benefits of being first by – for a while – being one of the few colleges with on-line options.  By 2013, Liberty had more than 100,000 students in its online program and its divinity programs were among its largest.
But since then, enrollment has either been flat or has fallen in most of Liberty's programs.  Inside Higher Ed said freshman applications to study on Liberty's campus "plunged after 2016."  Enrollment across the university's vast online offerings fell by almost 10 percent between 2014 and 2018.
Still, Liberty is far from struggling financially.  According to Inside Higher Ed, "Liberty has remained massively profitable, increasing its net assets by more than $950 million between 2014 and 2018 while never making less than $188 million in any year during that time frame."  In fact, in fiscal 2019, Liberty made more than $200-million.
And if it is true that the number of applicants has fallen, the number of acceptances has remained strong.  Liberty also has a retention rate most other colleges envy.  Freshmen retention from fall 2016 to fall 2017 was 87.4 percent.
Liberty has been increasing its resident programs' enrollment. Fall head-count enrollment for undergraduate and graduate students totaled 12,932 in 2013. It rose all the way to 15,549 in 2017. Falwell said overall enrollment continued to grow this year, rising by 400 and potentially pushing Liberty's campus over the 16,000-student mark.
Falwell told Inside Higher Ed the steep drop in the number of applications to the university was the result of the school instituting an application fee.
But all of this financial success just makes the termination of faculty members, especially on such short notice, all the more frustrating to Mark Foreman.
Foreman said:  "We had no notice that this was coming. We all got letters telling us we were nonrenewed the last couple of days. There is no retirement program…And I don't know what my plans are yet. Still reeling from the news."