Amid COVID-19 Crisis, Mission Eurasia Doubles-down on Prayer, Gospel Focus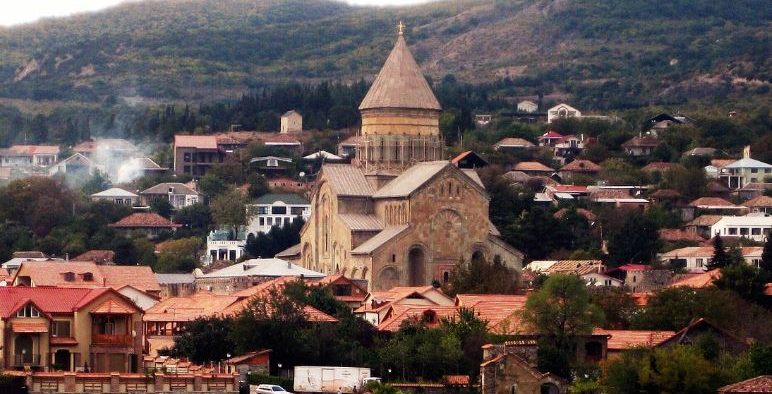 As the COVID-19 pandemic continues to impact lives around the globe, Mission Eurasia President Sergey Rakhuba decided the best way to respond to the crisis in the post-Soviet region was simple – through doubling-down on efforts to get the Gospel message into the hands of "every soul God places in our path."
And there is no better time, he says, than when people are in crisis and looking for hope.
In the wake of the pandemic, the organization released one million copies of a prayer guide, entitled Molitvoslov, to help equip churches in Eurasia for ministry. The organization, which trains, equips and mobilizes the next generation of Christian leaders in 13 former Soviet countries and Israel, also released 100,000 copies of the Gospel of John.
Rakhuba, who has led the ministry since 2010, recently discussed publicly the pandemic and how he believes ministry in Eurasia will thrive amid this uncertain time.
 "God's committed to us working in the countries of Eurasia," said Rakhuba in a radio interview on First-Person with Wayne Shepherd, "and I believe God is shaking the place, bringing a huge revival so that millions of people in the post-Soviet states will come to faith with Him." 
"We will come out of this more renewed," he noted, "and with a lot more new opportunities to continue spreading the Gospel and leading those nations." 
He shared how Mission Eurasia has been preparing young leaders for ministry in the workforce for years through their flagship School Without Walls program. And it's the presence of the program's graduates, who have included doctors and other medical professionals, that help spread resources like the prayer guides among those who need them most. And millions of people also have access to the guide through a special prayer app available in Russian and Ukrainian.
The prayer guides, Rakhuba noted, contain Scripture references on topics such as forgiveness of sins, protection against the virus, peace amid crisis and more.  And it includes a QR code that provides access to 75 pages of discipling materials and information that includes how to connect with the church.
Similar prayer guides, Sergey says, have been effective in the past in places like eastern Ukraine, which has been embroiled for years in conflict with Russia. Mission Eurasia's field ministries is based in Kiev, Ukraine.
And Rakhuba believes the ministry's presence there isn't an accident.
"Little did we know that we would be perfectly positioned in a time like this to become God's messengers on the front lines of this fight," he said. The war and COVID-19 crisis, he noted, has allowed their young leaders to "be spiritual leaders, the light houses of hope in the midst of that storm in their countries."
All of these efforts, Rakhuba said, are in addition to "24/7" support hotlines and young leaders in Eurasia delivering food, medicine, and relief aid to those impacted by the COVID-19 crisis.  The teams are taking necessary precautions and following the rules each country has put in place, he said, in order to reach the "poorest of the poor," shut-ins, and others.
In the radio interview, Rakhuba referenced ministry founder Peter Deyneka's motto, "Much prayer, much power." In an earlier media release, Rakhuba said, "God is using this frightening and uncertain time to draw people across Eurasia to Him." 
Mission Eurasia, formerly Russian Ministries, was founded in 1991, just after the collapse of the Soviet Union, by Rev. Peter and Anita Deyneka. The ministry is designed to react quickly and decisively to new opportunities for evangelism and church planting in the former Communist region. Today, Mission Eurasia and Mission Eurasia Field Ministries work in 13 former Soviet countries (now known as Eurasia) and Israel to train, equip and mobilize the next generation of Christian leaders.