"No Treatment Options Remain" for Ravi Zacharias' Cancer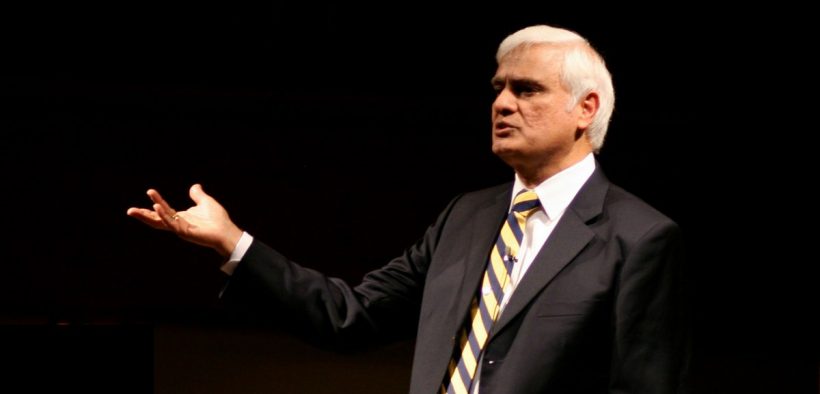 Ravi Zacharias, famed Christian apologist and author, may be nearing the last leg of his earthly journey. His daughter, Sarah Davis, shared in an update Friday, May 8 with the global staff at Ravi Zacharias International Ministries that Zacharias' cancer has worsened, despite chemotherapy.
"His oncologist informed us that this cancer is very rare in its aggression and that no options for further treatment remain," Davis said. "Medically speaking, they have done all they are able."
Davis, who is CEO of RZIM, said Zacharias' family is gathering in Atlanta to be together "for whatever time the Lord gives us."
"After many weeks of separation, our family is anxious to spend time together," she continued. "You are also our family. We love you and are grateful to share these thin places with you. Thank you for what each of you do to faithfully support my dad's work and calling, and to advance the cause of evangelism around the world." 
Many have taken to Twitter since the news broke with the hashtag #ThankyouRavi to express gratitude for his ministry. 
"Through the years, @RaviZacharias has been a role model on how to powerfully & persuasively defend the gospel while being gentle & winsome," apologist Lee Strobel tweeted. "I've always appreciated his personal warmth when we've partnered. Ravi, I love who you are & what you've done!" 
Zacharias has battled several health issues in recent months, including emergency back surgery and cancer. These follow 48 years in ministry, during which Zacharias has traveled to more than 70 countries as an international speaker and has written or edited more than 25 books on topics such as apologetics and theology. He founded RZIM in 1984 and launched Zacharias Institute—an apologetics training center—in 2017 in Atlanta, where he lives with his wife Margie.
"We know that God has purposed and numbered each of our days, and only He knows how many more Ravi will experience on this earth," Sarah said on Facebook. "One day, likely sooner than later, we will be serving without our beloved founder, though I know his love and legacy will convict and inspire us to service of his Lord even greater than we have seen before."