Hurricanes Result in Increased Insurance Claims by Churches

Some churches go to court in attempt to get payments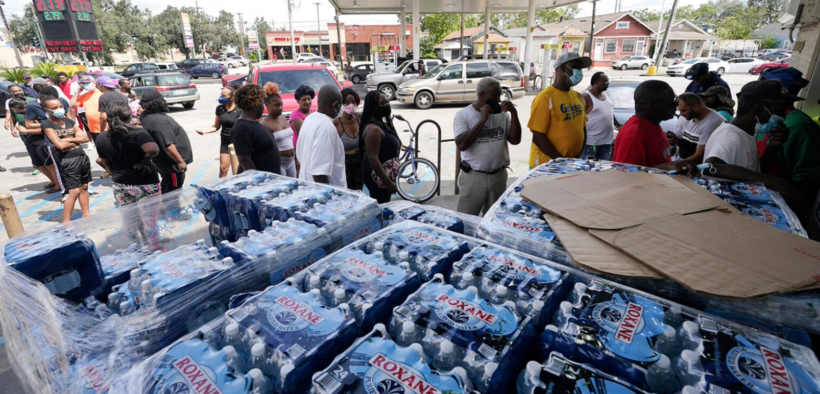 According to the Public Access to Court Electronic Records (PACER), Wisconsin-based Church Mutual Insurance is a defendant in 26 open cases filed just this year, with about 43 cases (open and shut) filed since last July.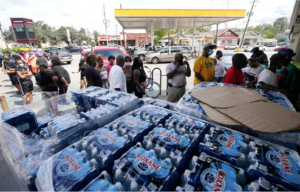 Church Mutual Insurance, which has an A+ rating with the Better Business Bureau (BBB), says it is the top insurer of religious and human services organizations in the U.S. The company's clients include secular businesses, but Church Mutual largely focuses on religious institutions, non-profits, and churches.
"We serve a higher purpose to protect the greater good and elevate the human condition," its website says.
Senior Vice President, Secretary and General Counsel Michael M. Smith told MinistryWatch the number of claims was due to "recent hurricane activity in Louisiana."
"Every lawsuit is unique, and we don't comment on active litigation out of respect for our customers and the judicial process," he said.
Of the 43 cases filed against Church Mutual within the last year, 11 are in Louisiana courts.
One Louisiana pastor, whose church filed a lawsuit against Church Mutual in June, told MinistryWatch he would never recommend Church Mutual. He said his situation is "not unusual" for churches in his area.
Richard Rudnik, the head pastor of Grace Lutheran in Houma, La., told MinistryWatch he thinks many people in his area are battling insurance companies.
When Hurricane Ida hit Houma in August 2021, Rudnik said the recovery process was not what he expected: "We thought that we'd pay our $90,000 deductible, and they'd cover the damage," he said. "But it doesn't work like that."
Access to MinistryWatch content is free.  However, we hope you will support our work with your prayers and financial gifts.  To make a donation, click here.
According to court documents, in September 2021, an appraiser selected by Grace assessed its damages at $1.6 million. "They [Church Mutual] offered maybe a third of that," he said, and explained that estimating the damages was an ongoing process for both parties.
However, Rudnik says nearly two years later, they are still pursuing Church Mutual for payment.
"They are the ones who were supposed to have our back—they never had our back," he said.
The case is still pending.
Nearby, Life Church Houma and United First Methodist Church of Houma have also sued Church Mutual within the last year. First United settled out of court in March 2023.
The suits span beyond the borders of hurricane-prone regions: Church Mutual is engaged in lawsuits from in Colorado, Michigan, Arkansas, New Mexico, and New Jersey.
Another insurance company exclusively focused on churches and ministries often compared as an alternative to Church Mutual is Brotherhood Mutual.
Brotherhood is embroiled in less than half the amount of lawsuits—but is also about half the size of Church Mutual. Since last June, Brotherhood has had eight cases filed against them in 2023 and 18 total since last July.
Rudnik said a Church Mutual representative told him the company is dropping 80% of their clients within 50 miles of the gulf coast.
Church Mutual did not respond to MinistryWatch's efforts to verify that claim.
"In the last few years, there have been more hurricanes, and the whole economic situation is different. Insurance companies are understandably guarded," Rudnik said. "But two years later, we're still putting our church back together. We had a few factors that are the cause of that, but one reason is due to Church Mutual."
MinistryWatch contacted most of the plaintiffs on PACER's list from cases filed within the last year. Several replied, saying they either signed a non-disclosure agreement or could not discuss details since they were still involved in litigation with Church Mutual.