Family Research Council Reports Over 400 Acts of Hostility Against Churches in US Since 2018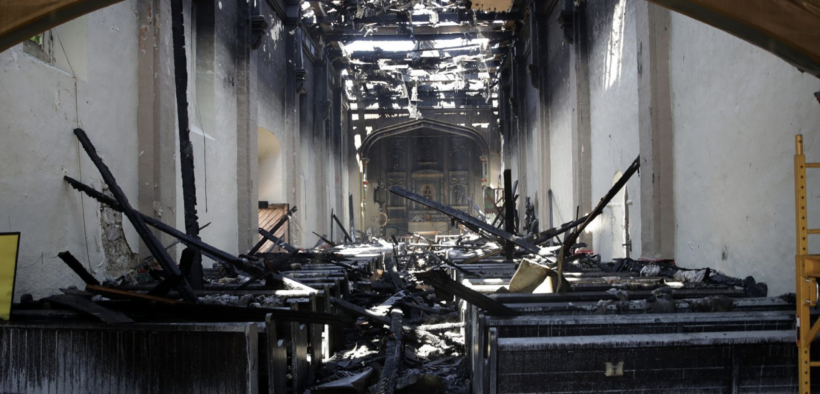 The Family Research Council (FRC), a Christian public policy advocacy group, released a report last week numbering the hostile attacks against churches in the U.S. during the last four years at 420.
The acts of hostility to churches included arson, bomb threats, gun-related incidents, assaults, and interruptions to worship. Some hostility fell into multiple categories. Seventy-seven percent of the events included vandalism.
California topped the list of states with the most incidents at 51. Texas was next with 33, followed by New York at 31. The report evaluated available documents and media reports across 45 states and the District of Columbia.
According to the report, violence against churches has been increasing. Fifty incidences of hostility against churches took place in 2018, but between January and September 2022, there were 137.
Reports kept by the federal government reflect a similar trend. The Federal Bureau of Investigation (FBI) keeps track of hate crimes committed in the United States. In 2021, it reported 240 hate crimes motivated by anti-Christian bias. In 2018, that number was 172.
Access to MinistryWatch content is free.  However, we hope you will support our work with your prayers and financial gifts.  To make a donation, click here.
Among those incidences, the report, ""Hostility Against Churches Is on the Rise in the United States," found that 57 were "pro-abortion acts of hostility" against churches. Pregnancy care centers have also experienced an increase in violence. This summer, CareNet estimated that over $400,000 worth of damage had been done to the 18 centers in its network that had reported incidents.
FRC President Tony Perkins called on the Biden Administration to do more to protect churches against these kinds of attacks.
"While it is good to see the Biden administration acknowledge that these attacks are a problem, they must do more; the Biden Department of Justice has so far largely ignored these growing attacks on churches and that is creating an environment of lawlessness around the country," he said in a press release.
The report said the violence is "symptomatic of a collapse in societal reverence and respect for houses of worship and religion."
"Americans appear increasingly comfortable lashing out against church buildings, pointing to a larger societal problem of marginalizing core Christian beliefs, including those that touch on hot button political issues related to human dignity and sexuality," it continued.
The report urges readers to consider the attacks serious impediments to religious freedom as they may lead congregants to feel unsafe and intimated.
"Christians must not live in fear. We must not be intimidated; we must continue to stand upon the truth of God and defending the freedom of all to live out their faith free from the fear that they will be subject to a violent attack," Perkins added.
While not a violent attack, The Family Foundation, a vocal opponent of abortion and the Respect for Marriage Act, had an event canceled by a restaurant in Richmond only about one and a half hours before it was set to take place. Metzger Bar and Butchery released a statement claiming it wouldn't serve a group that made its staff feel "uncomfortable and unsafe."