Restaurant Staff Refuses to Serve Christian Nonprofit Over Views on Abortion, Marriage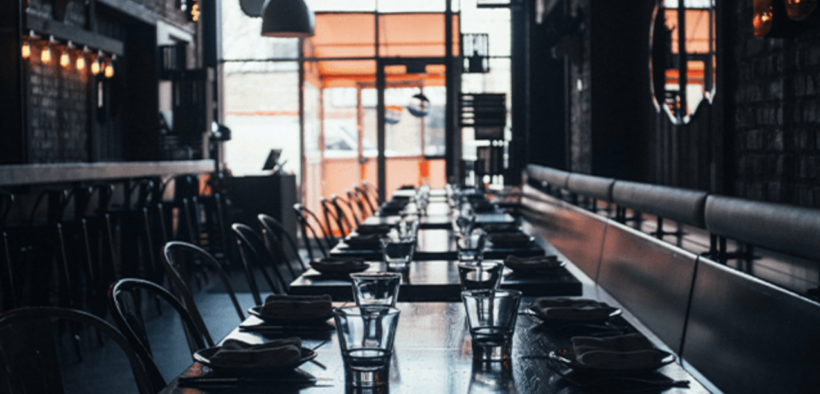 The Family Foundation, a nonprofit organization seeking to preserve and promote "the family in Virginia as God's foundation upon which all free and thriving societies are built," was denied service at Metzger Bar and Butchery, a restaurant in Richmond, this month on the basis of their stances regarding abortion and same-sex marriage.
While the reservation had been booked for weeks, The Family Foundation, which is a vocal opponent of abortion access and the Respect for Marriage Act, encouraging voters to cast ballots for conservative candidates, was informed by Metzger about 90 minutes before the event was set to take place that their reservation had been canceled.
"Last night, our team and supporters got that firsthand experience when Metzger's Bar and Butchery in Richmond, VA refused to service our pre-reserved event, leaving us scrambling just moments before," said Victoria Cobb, president of The Family Foundation, in a statement published on Dec. 1.
Cobb said The Family Foundation had been planning an event for supporters wherein they would share updates on their work.
Access to MinistryWatch content is free.  However, we hope you will support our work with your prayers and financial gifts.  To make a donation, click here.
"About an hour and a half before the event was set to take place, one of the restaurant's owners called our team to cancel the event," Cobb went on to say. When the VP of Operations pressed Metzger as to why, the restaurant said "an employee looked up our organization, and their wait staff refused to serve us."
Cobb continued, "We know our organization will continue to be cut off from services in the current environment. We know we will pay more for goods and services because our options will be fewer. We know this could become very difficult for our work. This is in part why we purchased our own building, forecasting a day when we would no longer be a welcomed tenant."
"Our witness will not be diminished, and we will not be silenced," Cobb wrote. "We will speak out when we see this type of religious discrimination occurring in Virginia."
The following day, Metzger released a statement of their own via Instagram, which said, "Metzger Bar and Butchery has always prided itself on being an inclusive environment for people to dine in. In eight years of service we have very rarely refused service to anyone who wished to dine with us."
"Recently we refused service to a group that had booked an event with us after the owners of Metzger found out it was a group of donors to a political organization that seeks to deprive women and LGBTQ+ persons of their basic human rights in Virginia," the statement continued. "We have always refused service to anyone for making our staff uncomfortable or unsafe and this was the driving force behind our decision. Many of our staff are women and/or members of the LGBTQ+ community."
"All of our staff are people with rights who deserve dignity and a safe work environment. We respect our staff's established rights as humans and strive to create a work environment where they can do their jobs with dignity, comfort and safety," Metzger said.
The Family Foundation has apparently received online backlash following the incident and its criticism of Metzger. As a result, the "Staff" page on their website has been taken down, replaced with this message: "Due to an increase in inappropriate messages being left for our staff, this page is temporarily unavailable."
"We believe most Virginians are happy to not only serve those with differing political or religious viewpoints but even dine with and engage in conversation with them as well," Cobb told The Christian Post. "However, more and more, we're seeing Christians being canceled for their convictions."
This story was originally published at ChurchLeaders.com.