Ep. 229: MinistryWatch's Top 10 Stories of 2022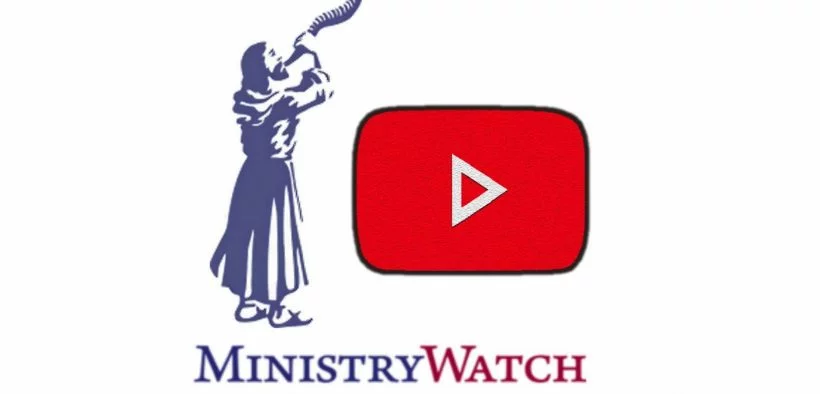 On today's special year-end program, Natasha and I will countdown the Top 10 stories of 2022.
That's right.  We'll start with #10, and work our way to #1.
But before we get started, here are a few things you should know.
The first thing I'll say is that we have organized this list by the number of page views it got on our site.  That doesn't necessarily mean they are the most important stories of the year.  But I have a high degree of trust in our readers, and I think that all the stories on this list are important for one reason or another.
I also want to mention that we published nearly a thousand stories this year, and our website got about two-and-a-half million page views.  We had nearly 500 stories that got at least a thousand page views.  But the stories on this list are at the next level.  Every story that I'm going to mention today got at least 10,000 page views during the year, and our #1 story got more than 20,000 page views.
We'll be posting the Top 25 stories of the year today at the MinistryWatch website.  That list includes stories about Rick Warren, Jerry Falwell Jr., Hillsong, and Ravi Zacharias International Ministries.  Important stories that got a lot of attention in 2022.
Also, I'd like to point out that the diversity of stories on this list – longer thought pieces, lists curated from our database, and breaking news – are perhaps the best representation I could share of both the diversity of stories we do here at MinistryWatch – and of your tastes as readers and listeners.
And that takes me to this bit of what I hope you will forgive, and this some shameless self-promotion as we approach year-end.
We couldn't bring you the stories we've talked about today without your help.  We take no money from the ministries we cover.  We don't accept advertising.  We don't have one of those frustrating paywalls.  Our content is completely free.
It's free, but it's not cheap.  And December is the most important month of the year for our fundraising efforts.  So if you are thinking about a year-end gift to MinistryWatch – why wait until December 31.  You can take some of the drama out of the process by making a donation today.
Just go to www.MinistryWatch.com and hit the donate tab at the top of the page.  It will take only a minute, and your gift will have a significant impact on the work we do here.
The producers for today's program are Rich Roszel and Jeff McIntosh.  We get database and other technical support from Stephen DuBarry, Emily Kern, Rod Pitzer, and Casey Sudduth. Writers whose stories made this special year-end list include:  contributed to today's program include Bob Smietana, Phil Cooke, Barry Bowen, and Kim Roberts – all of whom had one story on this list.  Anne Stych had two stories on the list.  Warren Smith had four stories on this year's Top Ten list.
Until next time, may God bless you.
Podcast: Play in new window | Download
Subscribe: RSS