Christian Ministry and Family Took $10 Million in Mississippi Welfare Scandal

Former Football Brett Favre Received Some of the Funds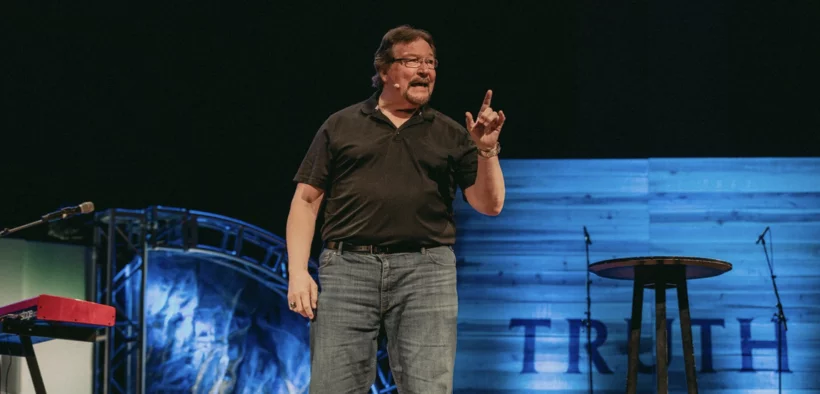 NFL star Brett Favre has become the public face of the Mississippi scandal over misspent welfare money. Favre received $1.1 million in misappropriated funds, which were used to build a volleyball stadium at the University of Southern Mississippi, which is his alma mater and the school where his daughter played volleyball. He has since paid the money back.
Meanwhile, the family of Ted DiBiase, a former WWE wrestler who fought as the Million Dollar Man and now operates a Christian ministry called Heart of David, received more than $10 million in  welfare funds. The money went to Ted and his two ex-wrestler sons, Teddy Jr. and Brett, and their various companies.
Mississippi is the poorest state in the nation. One in five residents live in poverty, including 28% of the state's children. But the state sought to end cash payments to undeserving  "welfare queens" and instead convert welfare dollars into programs designed to help the poor achieve self-sufficiency. A years-long scandal ended up giving $77 to $94 million in welfare funds to non-profits which doled out the money to friends and family members who weren't qualified to receive it and who never delivered the work they were contracted to do.
In May, they and dozens of other defendants were named in a lawsuit seeking the return of the funds.
Ted DiBiase received $1,971,223 and Heart of David received $1,721,223. These payments were for services, including motivational talks, that were never delivered. DiBiase, who used much of the money for personal expenses, has not returned any of the funds, and his attorney says he is not guilty. DiBiase has not responded to MinistryWatch inquiries.
DiBiase is still soliciting donations and doing ministry, mostly in nearby Jackson, Miss. He spoke in September at Victory Worship Center, and did an event at Truett McConnell University last year. He is still represented by Premiere Speakers Bureau in Franklin, Tenn., and is featured in articles published by Christian TV networks CBN and TBN, and the website Fatherly, where an article portrays DiBiase as a good father to his sons. His film, about his coming to faith in Christ, "The Price of Fame," streams on Christian Cinema, which is part of Christianbook.com.
Access to MinistryWatch content is free.  However, we hope you will support our work with your prayers and financial gifts.  To make a donation, click here.
In 2020, he put his $1.6 million lakeside mansion up for sale.
Son Teddy Jr. actually worked for the welfare department, where he used his position to funnel money to himself, his dad, and his brother. He received $2,897,487 himself, and routed additional money to two of his companies. Priceless Ventures LLC received $2,197,487, and Familia Orientem LLC got $700,000. Another $30,000 went to the Northeast Mississippi Football Coaches Association, which hired Teddy as its banquet speaker in 2018.
Teddy, who claims he is not guilty, tried to sell his own $1.5 million home, but federal authorities stepped in to block the sale and are now attempting to seize the property. On Monday, he testified that partisan politics led to the scandal.
Younger son Brett DiBiase  received $824,258 for work he did not do. His company,  Restore2 LLC, received $48,000. The state also spent $160,000 on Brett's stay at Rise in Malibu, a luxury rehab clinic, but he later relapsed. The state is trying to recover the funds from the clinic.
So far, Brett is the only recipient to be criminally charged. In Jan. 2020, he pled guilty to fraud, and agreed to cooperate with prosecutors. But more charges could be coming soon.
On Sept. 22, John Davis, the former executive director of the Mississippi Department of Human Services, pleaded guilty to two federal charges and 18 state counts of embezzling federal welfare funds. Davis, too, is working with prosecutors.
Mississippi now spends less on welfare than it did before the scandal erupted. Nonprofits that actually serve the poor have seen their funding cut. Officials with Operation Shoestring, a faith-based organization founded in 1968 to serve the poor, received $200,000 in 2017 but has received no funding since.
The complex scandal has been covered by Anna Wolfe, an award-winning investigative reporter at the nonprofit Mississippi Today. Wolfe reported that before the scandal erupted, state welfare officials had announced new plans to put "Families First" and limit fraud.