EDITOR'S NOTEBOOK: Advice for Donors Giving To Anti-Sex Trafficking Organizations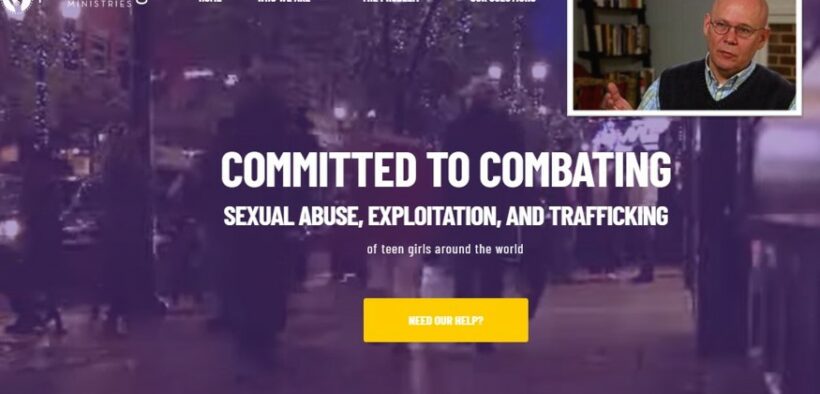 Human trafficking, either for sex or for forced labor, is a horrible crime. But just how big a problem is it? The answer to that question is surprisingly difficult to determine.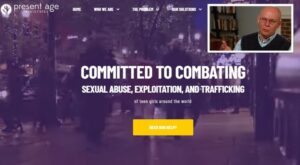 A statement released by the White House in 2021 says that worldwide 25 million people are subjected to human trafficking and forced labor. The incentive for traffickers is usually money. The same White House statement said trafficking results in $150 billion in "illicit profits" every year.
But no one involved in trafficking believes these numbers are anything but a guess. For one thing, the definition of human trafficking is not clear. It includes sex trafficking, of course, and it includes criminal gangs who force or coerce labor. In some cases, it includes state-sponsored labor schemes in totalitarian or closed countries, but in other countries not.
The State Department keeps a list of the number of actual arrests and convictions for human trafficking. In 2021 the number of prosecutions was about 10,000, but the number of actual convictions was about half that number. The number of victims identified was around 90,000. A big number, to be sure, but far from the 25 million people often mentioned.
Non-governmental organizations (NGOs), including many Christian ministries, use these numbers to raise hundreds of millions of dollars to fight human trafficking. Perhaps the largest of these organizations is the International Justice Mission, with annual revenue approaching $100 million. But they are far from alone in this space. Operation Underground Railroad, run until recently by controversial leader Tim Ballard (made famous by the movie "Sound of Freedom"), grew from start-up to $47 million by 2020, though it has recently declined a bit, and Ballard himself has been ousted from the organization he founded.
The US has also seen a proliferation of small, grass-roots organizations that work with individual trafficking survivors, organizations such as Harrisburg, N.C.'s Present Age Ministries, which provides hands-on care for teenagers and has a budget of about $600-thousand per year.
Indeed, sex trafficking has become something of a cause celebre for evangelicals. IJM's revenue has doubled in the past five years. OUR didn't exist a decade ago, but has now grown to the point that it was able to pay Ballard more than a half-million per year.
But work in the human trafficking arena has raised questions, and recently media reports have increased their scrutiny. I have raised some of these questions myself, especially about Operation Underground Railroad. But I'm not alone.
A report by the Africa Eye section of the BBC claims to have discovered two documented cases where children were "traumatically and unjustly removed" from their homes and their relatives were wrongly prosecuted as child traffickers.
The cases have ties to work by International Justice Mission (IJM), a U.S.-based anti-human trafficking group that started in 1997 and claims to have "protected over 10.4 million vulnerable people from violence."
Access to MinistryWatch content is free.  However, we hope you will support our work with your prayers and financial gifts.  To make a donation, click here.
Guidance For Christian Donors
Given these concerns, and the proliferation of trafficking ministries, what's a Christian donor to do? Here are a few guidelines:
Give locally. Before you send money off to a national organization that is taking in tens of millions of dollars, see if there's a ministry in your community. My experience is that there likely is. Investigate that ministry first. Big ministries can afford slick marketing. Don't be seduced.
Do your research. MinistryWatch tracks the 1000 largest ministries in the nation here. Many of the largest trafficking organizations are there. But, as I said above, most of the local ministries are too small to make it onto our list. To learn about these ministries, use the ProPublica website, here.
Volunteer. Local ministries usually need volunteers to work with the people they serve. Many of them offer volunteer training that will help you understand how to be more effective in your work for them, but which also educate you about the human trafficking problem in your area.
Give to Christian organizations. Many of the organizations involved in sex trafficking are not Christian groups. For example, neither OUR or IJM are explicitly Christian organizations, though IJM does have many Christians (including its founder, Gary Haugen) on staff.
Some of them do good work, but without bringing Scripture and a biblical worldview to this problem, we are likely not providing lasting help. I make no apologies for recommending that you give to and advocate for explicitly Christian organizations.
Pray and Give. Don't let negative headlines freeze or frustrate you into inaction. View the negative headlines as a gift, steering you away from the bad actors and toward the good actors.
Human trafficking is a scourge, a horrible scourge in this beautiful but broken world. But it is the job of Christians to be restorers, reconcilers, repairers of the breach. Local human trafficking ministries are a great place to start.