Eastern European Mission Sees Growth of Relief Work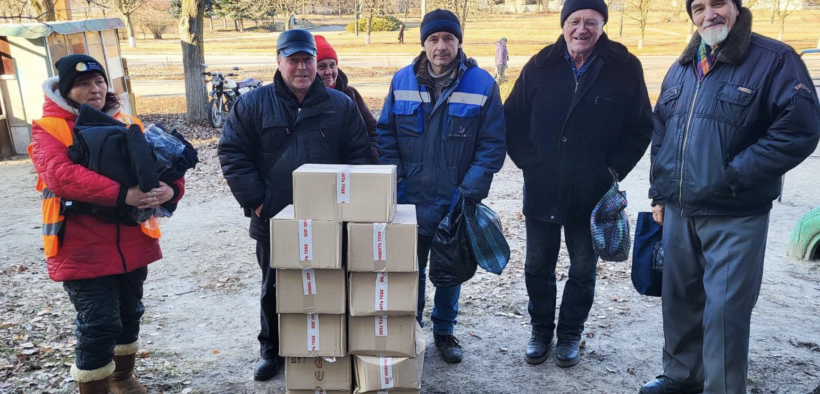 Eastern European Mission, a ministry founded in 1961 by seven young couples from Abilene Christian University in Texas to distribute Bibles, is expanding its first-ever relief efforts, which were launched after Russia invaded Ukraine a year ago.
In 2022, EEM solicited donations to provide women and children fleeing war in Ukraine with medical care, food, clothing, shelter and other necessities, promising a 100% flow-through of donations without overhead or processing fees. EEM's relief efforts rely on its decades-old network of regional ministry partners.
The effort increased EEM's income to $8.1 million in 2022, up from $6.8 million in 2021, and enlarged its donor roles. President Bob Burckle says $2 million was raised last year for Ukraine Aid, and that 15-20% of EEM's current donors are new supporters who joined the relief efforts. 2018 income was $4.8 million.
In January, EEM launched a new Ukraine Humanitarian Aid 2023 campaign which seeks to raise $1.5 million to provide winter clothing, solar-charged power stations, food, water, medical supplies, transportation, and more bomb shelters to displaced and homeless Ukrainian families to survive the most barbaric wartime winter conditions.
"I can't imagine mothers of young children or the elderly being able to survive these conditions, with no power for warmth and no running water," said Burckle in a statement. Even more than giving, we are asking everyone to join us in praying for peace in Ukraine and an end to this horrible war."
Access to MinistryWatch content is free.  However, we hope you will support our work with your prayers and financial gifts.  To make a donation, click here.
Last summer, EEM's annual "Million Dollar Sunday" fundraising campaign to provide Bibles and Bible-based materials exceeded its $1.5 million goal.
Burckle says growing income has combined with other factors, including favorable exchange rates, and COVID-related cost savings, which means donor dollars went further in 2021 and 2022.
In 2021, EEM spent 86% of income on programs, 5% on administration and overhead, and 9% on fundraising.
Meanwhile, EEM's core mission of Bible and literature distribution grew by 28.5% in 2022. "For two years in a row we've been surprised," said Burckle. "People have been extremely generous, and the cost of materials has gone down," he said.
EEM reported distributing 1,966,043 Bibles and books in 2022, up from 1,529,668 in 2021. The ministry also added its first Turkish language resources. Resources are published in 25 languages and reach people in 35 countries.
As income has grown, EEM has worked to demonstrate its efficiency and accountability, joining ECFA and taking other steps to cooperate with financial watchdog groups, including Charity Navigator and GuideStar, the latter of which gave EEM a Gold Transparency seal in 2022.
EEM has also contracted with publicity firm A. Larry Ross Communications to spread its message far and wide and create a news section on its website.
EEM, operating under the A&M Church of Christ, does not file a federal 990. An IRS determination letter says it doesn't need to. While EEM provides an impact report on its website, it does not provide a way to see or request its audited financial statement.
EEM's year-end fundraising often leaves the ministry with unspent funds on its books. It recorded $8.2 million in assets at the beginning of 2022, which rose to $9 million by the start of the 2023 fiscal year. Burckle provided MinistryWatch with its "EEM Cash Reserve Philosophy," which explains how reserves help it "honor God by meeting its obligations in a timely manner," "provides a financial buffer for unplanned events," and "levels out the ebb and flow of revenue and expenses."
EEM typically signs large and costly printing orders to reduce per-book costs. EEM's Board of Directors set up a Board Restricted cash reserve account a decade ago.