Eastern European Mission Switches to Relief as Refugees Flee Ukraine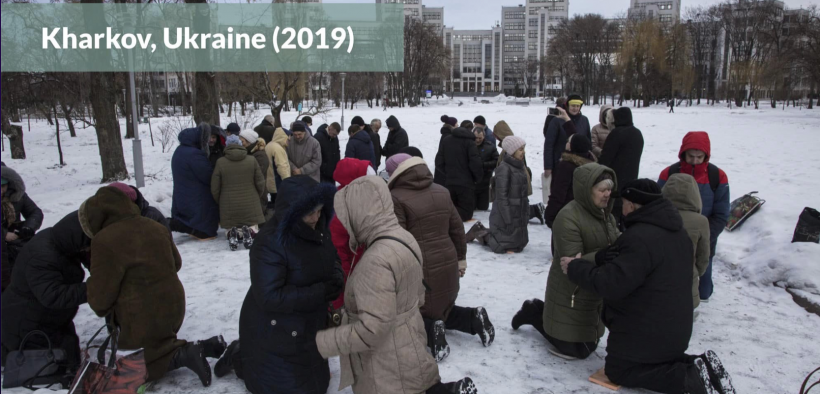 It was the depths of the Cold War. The Soviet army put down a revolt in Hungary in 1956. The next year the Soviets launched Sputnik, the world's first satellite.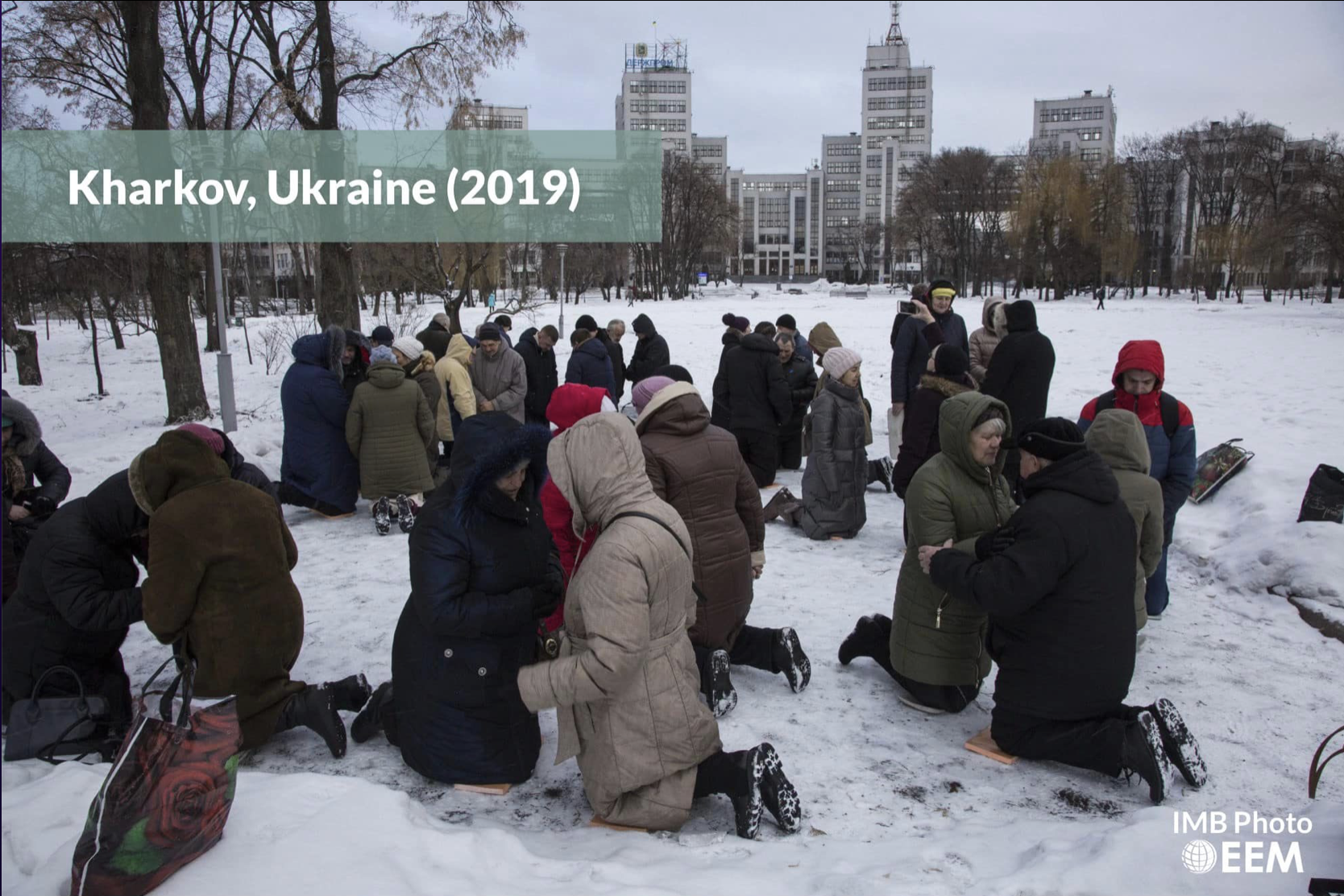 In 1961, seven young couples from Abilene Christian University in Texas told their concerned loved ones not to worry, said farewell, and moved to Vienna, Austria, to set up a printing press that would churn out tiny bibles as small as a pack of cigarettes, small enough to be snuck through the Iron Curtain.
The work was soon called Eastern European Mission, and its mission is simple: "We share God's Word with the people of Eastern Europe and beyond and seek to educate and inspire God's servants in this work."
By February 2022, EEM's Vienna printing press was publishing and printing Bibles in 23 different languages, including Farsi and Arabic, and distributing them through partners in more than 30 countries. EEM's directors in Russia and Ukraine had helped distribute more than two million Bibles to public schools, many of which offer biblical electives, and Bibles are also distributed through hospitals and orphanages. A recent video summarizes its history and work.
But now that Russia has invaded Ukraine, EEM is working with its longtime partners in the region to deliver emergency aid. 
"Because of the great and immediate needs we are hearing about from our friends and ministry partners in Eastern Europe, we decided to add a humanitarian component to the hope we share throughout the region and beyond," said Bob Burckle, EEM's president.
Access to MinistryWatch content is free.  However, we hope you will support our work with your prayers and financial gifts.  To make a donation, click here.
The ministry is accepting donations to provide women and children fleeing war in Ukraine with medical care, food, clothing, shelter and other necessities. This is the first time EEM has sought funds for emergency relief, and the ministry promises a 100% flow-through of donations without overhead or processing fees. 
EEM is "utilizing its long-term, trusted relationships with vetted organizations in Poland, Romania, Slovakia and other nations receiving Ukrainian refugees to ensure the right aid can be delivered quickly where it's most needed."
EEM has also launched its second annual "Bibles for Kids" campaign. The matching fund campaign continues through June 30, 2022. The campaign is raising funds to produce some 800,000 children's Bibles in 19 languages for public school students and refugee children.
In an interview with MinistryWatch, Burckle and Dirk Smith, EEM's vice president, said Orthodox, Catholic, and Protestant groups that have long worked together to distribute Bibles are now working together to provide aid to desperate refugees.
"The closer we move to God, the closer we get to each other," said Smith, "and we're not just going to sit here and not help the people we love and care about."
(In one case, Orthodox priests felt some of the "cartoons" in an EEM graphic Bible were disrespectful of Christ, and the offending panels were revised.)  
EEM's 2021 impact report shows it distributed 1,529,668 Bibles that year. Its income was $6,626,597, 87% of which was spent on programs.
The group has not previously cooperated with financial watchdog groups in the past, but following questions about its practices, a publicist said EEM had already worked on its GuideStar profile and would be working with GuideStar, Charity Navigator, and ECFA. The ministry has never filed a federal 990 form, claiming an IRS Determination letter says they don't need to since they operate under the A&M Church of Christ.
EEM's staff is lean, with approximately six full-time staff in Europe and 11 in the U.S. President Bob Burckle does not receive a salary.