Donor Sues Anti-Sex Trafficking Nonprofit Unlikely Heroes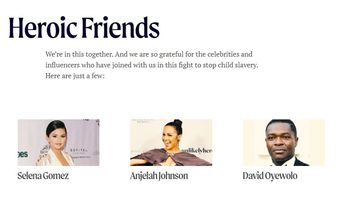 A private foundation is suing Unlikely Heroes and its founder and CEO, Erica Greve, on allegations that the anti-sex trafficking nonprofit misrepresented its rescue home operations and breached its contract involving an online education program, among other claims.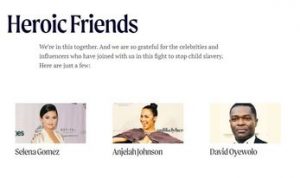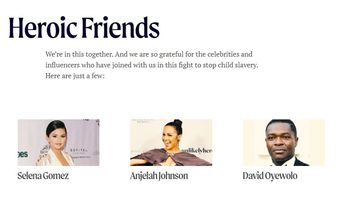 The Human Investment Foundation, a Dallas-based private family foundation focused on sexual violence education and prevention, filed its second amended petition against Unlikely Heroes and Greve in February. Obtained recently by MinistryWatch, the document details allegations involving breach of contract, fraudulent inducement of donations, breach of fiduciary duty and negligent management of charitable funds, and other allegations. The suit seeks declaratory relief and a revocation of the more than $100,000 it donated to Unlikely Heroes.
Speaking on behalf of the Human Investment Foundation, attorney Maeghan Whitehead tells MinistryWatch that the case is pending and set for trial in April 2022. Asked about the next course of action, Whitehead stated that the Human Investment Foundation "is pursuing its claims and will continue to do so."
Cori Balderas, court coordinator for the 48th District Court in Tarrant County, Texas, confirmed that the trial date is scheduled for April 11 of next year and there are no outstanding hearings in the case.
With five homes serving human trafficking victims in Mexico, the Philippines and Thailand, Unlikely Heroes claims to have recovered over 500 children and educated more than 80,000 people on human trafficking through its awareness and prevention programs since 2011. The organization is headquartered in Grapevine, Texas, but has an office in Hollywood.  The group's website touts its Hollywood celebrity friends, including Selena Gomez, Jordin Sparks, Babyface, Vanessa Carlton, and many others.
Access to MinistryWatch content is free.  However, we hope you will support our work with your prayers and financial gifts.  To make a donation, click here.
Unlikely Heroes received over $1.2 million in donor contributions and grants in 2018, according to its most recent publicly available Form 990.  The group spent about more than $450-thousand on "prevention and awareness campaigns."
In its lawsuit, the Human Investment Foundation alleges Unlikely Heroes does not actually own or operate its rescue homes in Thailand, the Philippines and Mexico, nor does it have any staff outside the U.S. Instead, it extends a small donation to international partners that own rescue homes in their respective countries and claims the work as its own.
The suit calls this "white labeling," alleging Unlikely Heroes actively changes the homes' signage for photo ops and temporary visits "to make it appear as though the restoration homes are wholly owned and operated by Unlikely Heroes," the filing states.
According to its 2018 Form 990, Unlikely Heroes provided grants totaling $187,378 to its non-U.S. restoration homes and training activities in North America, East Asia and the Pacific, and Sub-Saharan Africa. This represents a small slice of the $1.5 million it spent overall that year.
Unaware that Unlikely Heroes was supposedly outsourcing its rescue home operations, the Human Investment Foundation provided an $85,217 grant to support the organization in early-2019.
Later that year, human trafficking consultant Rebecca Bender—who trains professionals and law enforcement personnel through her Rebecca Bender Initiative—entered a licensing agreement allowing Unlikely Heroes to use her online school for human trafficking survivors, Elevate Academy. Around the same time, the Human Investment Foundation entered into a restricted grant agreement with Unlikely Heroes, providing $100,000 to be used solely for the Elevate Academy program throughout 2020. The contract required Unlikely Heroes to provide quarterly financial accounting updates on its work with the Elevate program, among other provisions.
But in March 2020, the Rebecca Bender Initiative terminated its license agreement amid concerns over Unlikely Heroes' failure to provide financial reporting and proof of ownership of its international homes, and its lack of financial oversight, transparency and nonprofit governance, among other issues.
After Unlikely Heroes failed to provide quarterly updates and other information, the Human Investment Foundation terminated its agreement and demanded a return of its $100,000 restricted grant. Unlikely Heroes refused the refund and even demanded that the organization sign a non-disclosure agreement to view its financial statements. The lawsuit also alleges it used the restricted grant funds to pay executive salaries and operating expenses, instead of supporting the Elevate Academy program.
The Human Investment Foundation is asking for relief from actual and exemplary damages, attorney's fees, expenses, costs, judgment interest, declarations of breach of fiduciary duty, revocation of the gifts, a return of the funds through a constructive trust and all the funds it would have received under its restricted grant agreement.