DeDe Robertson, Wife of CBN Founder Pat Robertson, Dies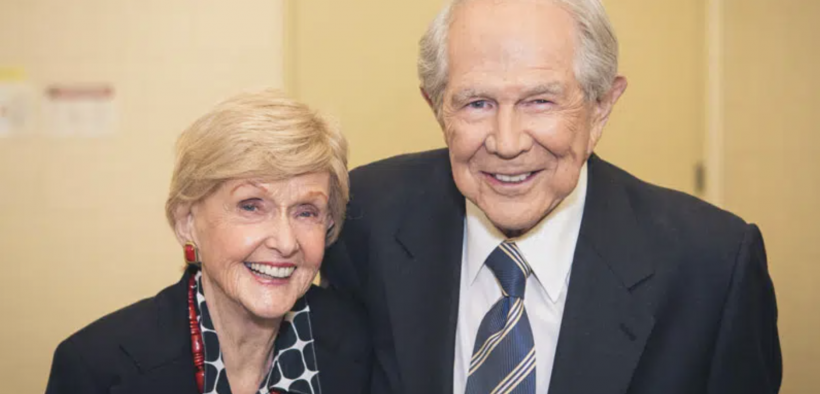 Adele "DeDe" Robertson, the wife of Christian Broadcasting Network founder and 700 Club host Pat Robertson, died at her Virginia Beach home April 19. She was 94.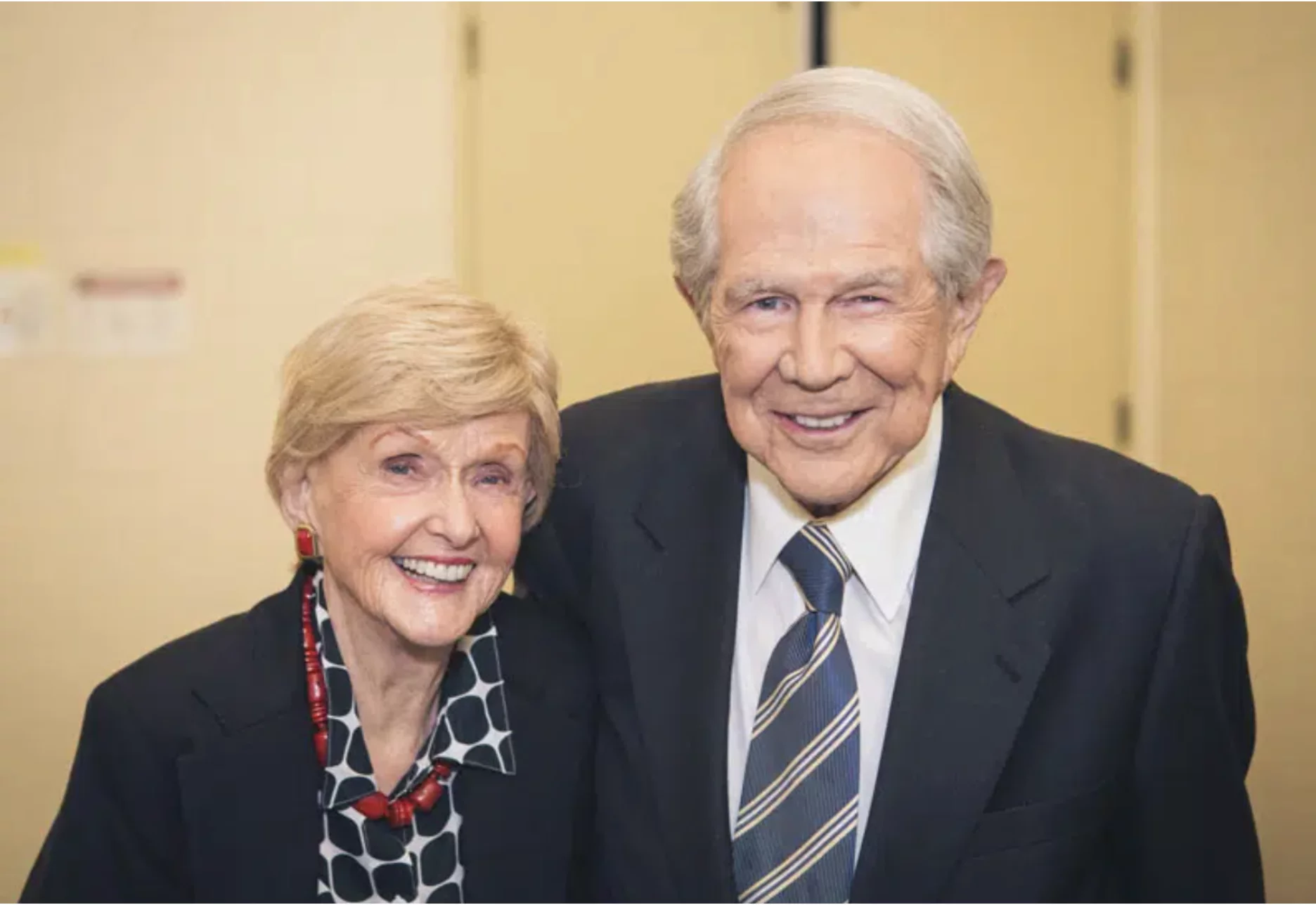 She is survived by her 92-year-old husband and four children as well as 14 grandchildren and 23 great-grandchildren. 
Funeral services were held April 25 at Regent University. 
"Dede Robertson was a woman of great faith, a champion of the Gospel, and a remarkable servant of Christ who has left an indelible print on all that she set her hand to during her extraordinary life," said Pat Robertson, her husband of 68 years.
DeDe Robertson was a founding member of the boards of the Christian Broadcasting Network, Regent University, and Operation Blessing International Relief and Development Corporation, and traveled extensively to bring humanitarian and medical aid to people throughout the world.
In 1987 and 1988, she visited 52 American cities on behalf of her husband during his failed bid to become the Republican nominee for president. 
"Mom was the glue that held the Robertson family together," said son Gordon Robertson. "She was always working behind the scenes. If it weren't for Mom, there wouldn't be a CBN." 
She was born Dede Elmer on December 3, 1927, in Columbus, Ohio. She earned a bachelor's degree from Ohio State University and a master's degree in nursing from Yale, where she met her husband. They were married in 1954.
In 1982, she was appointed as principal U.S. delegate to the Inter-American Commission of Women, where she played a key role in elevating the status of Latin American women. She was selected Christian Woman of the Year in 1986.

Robertson was the author of two books, "My God Will Supply" and "The New You," and wrote a monthly column for Christian Life Magazine.
She also was an interior decorator, and what is now known as the Dede Robertson Theatre at Regent University was among her projects. Regent University was founded by Pat Robertson in 1977. He still serves as chancellor and chief executive officer for the school.