David C Cook Sees Continued Losses, but Projects Turnaround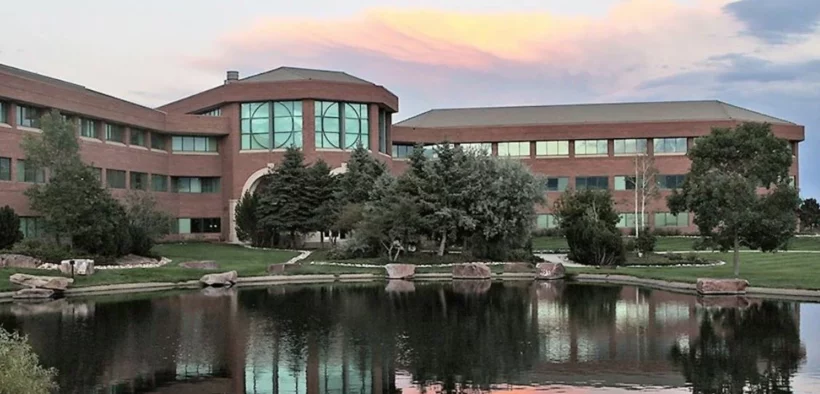 David C Cook, a Christian publisher founded a decade after the Civil War, continued to experience significant losses in 2022, further depleting its shrinking assets.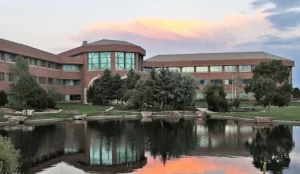 2022 income of $51.6 million was down nearly $5 million from the year before, while expenses rose by more than $3 million, leading to a loss of $8.9 million for the fiscal year. This continues the trend of recent years.
Current assets, which were near $100 million in 2005, declined by another $9.6 million in 2022. They now sit at $54 million.
Cook spent $222,711 to raise more than $1 million in contributions, a significant improvement over the past two years, when contributions failed to cover fundraising costs.
Perhaps the brightest spot in the audited financial statement: U.S. income rose $5 million thanks to 40% growth in it praise and worship brands like Integrity Music; 10% growth in curriculum, much of it from companies Cook acquired (GospelLight, Scripture Press, Standard Publishing, and Wesley); and 4% growth on books and digital resources, including the popular illustrated Action Bible and its ancillary products.
Cook says it reached 250 million people speaking 30 languages in more than 200 countries last year.
It is counting on sales to rise even more in the years to come, and new CEO John Aden, a "business visionary," is said to be turning things around. Aden, who served as an executive at Walmart., Mac Tools and Frito-Lay, was not made available for an interview.
"It's important to note that the financials from fiscal year 2022 only show the very beginning of the positive trend and growth trajectory that we're on," said a Cook spokesperson. "John came into the organization in Sept. 2021, four months into fiscal year '22. The F23 financials will tell a more complete story of the positive changes and growth happening at David C Cook."
Access to MinistryWatch content is free.  However, we hope you will support our work with your prayers and financial gifts.  To make a donation, click here.
New leadership, more money for marketing
Previous CEO Cris Doornbos led Cook through a decade and a half of acquisitions, innovation, and losses, all the while earning a lucrative salary ($505,366 in 2020) and receiving country club perks.
As MinistryWatch reported in its 2020 story, "David C. Cook Struggles To Reinvent Itself," the ministry had 26 executives making more than $100,000 in 2018. Together, Cook's top 11 executives took home $2.6 million in 2020. But now Doornbos and COO Scott Miller (who earned $348,742 in 2020) are gone.
New hires include Chief Creative Officer Rick Rekedal, who worked more than 20 years at DreamWorks Animation, leaving chief creative of global franchises. Rekedal also runs the consulting firm StoryCrate.
Cook's marketing department, currently run by interim Chief Marketing Officer Stuart Foster, announced in December the addition of four people to its marketing team: Chris Baggett (VP of Marketing Strategy); Jason Jones (VP of Visual Communication); Rob Annese (Sr. Director of Digital Marketing) and Jonathan Schneck (Director of Digital Strategy & Growth for Integrity Music). Cook hopes these hires will help grow U.S. income.
Pressures and opportunities
COVID closures, attendance declines, and broken global supply chains have hammered ministries that serve churches. Currently 20,500 churches use Cook's curriculum and resources, and it is working—again—to reach consumers directly during weekdays with its new online curriculum series, Wonder Ink, a successor to Disciplr, a subscription web platform that cost $5 million to develop but never took off.
The customizable, digital curriculum comes with a tool kit that helps kids and families engage scripture through a three-year, 52-week scope and sequence of lessons.
Jana Zachman, Cook's SVP of Service & Innovation, has been with the company 19 years and says the current moment is one of "growth, innovation, and really focusing on meeting the needs of the global church." She said Wonder Ink can reach and disciple kids 365 days a year, not just on Sundays. Cook is offering a free trial of four Wonder Ink lessons.
Cook has published three books based on "The Chosen" streaming series about Jesus, and offers churches a free Chosen Church Campaign Kit.
And last May, Cook introduced Esther Press to encourage and inspire women. In 2022, Esther Press published books by Amanda Pittman of Confident Woman Co., Brittany Ann of EquippingGodlyWomen.com, and Nicole Jacobsmeyer. This year Esther Press will release titles from Lisa Whittle, Lina Abujamra, Rebecca Dotson George, Rachael Gilbert, Laura Krokos, Erica Renaud, Katy McCown, Natalie Runion, and Cynthia Yanof.
"This is an exciting time for Cook," said Zachman, who said she is seeing "growth in our impact, which enables us to grow revenues, which help us have more impact."