COVID-19 Cuts "Old-Time" Revival Short; Forty – including pastor – test positive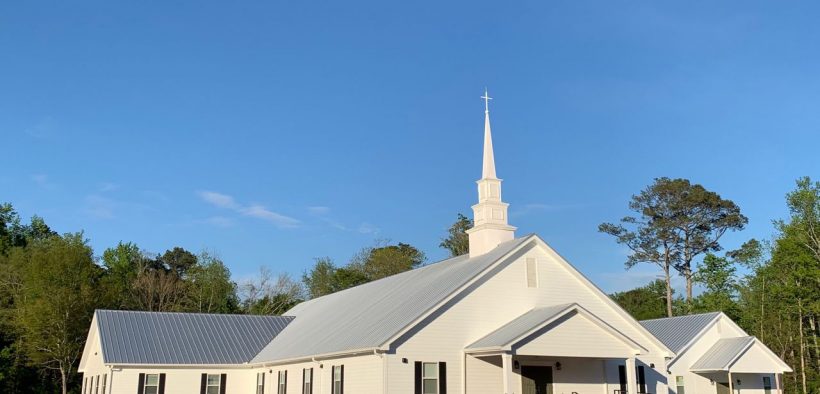 An Alabama Baptist church had to cut its week-long revival short following a COVID-19 outbreak that left 40 people – including the pastor – testing positive, AL.com reported July 26.
Daryl Ross, pastor of Warrior Creek Missionary Baptist Church in Marshall Country, said he discovered one of their members had tested positive for the virus Thursday, July 23. "So, we shut down revival and, by Friday night, I've got church members sick everywhere," AL.com quoted Ross.
"The whole church has got it, just about," said Ross of the congregation that gathers in a small rural community called Strawberry, about 60 miles north of Birmingham. Services reportedly usually average between 80 and 100 people.
Other than loss of smell and taste with some sinus issues, Pastor Ross said he's doing fine. And the visiting evangelist hasn't experienced any symptoms, AL.com reported.  But others weren't as fortunate.
"The whole church has been running fever and headaches and terrible respiratory (issues), and I've been building fences and bush-hogging," Ross said. As of Tuesday (July 28), no one who attended the revival had reported being hospitalized. But initially, Ross said, two of their cases appeared to be more serious than the others.
"One respiratory, he almost got put in the hospital, but he's OK," Ross told AL.com. "The other one fought it off with two days in bed."
Many of those who attended the revival "social distanced," Ross said, and sat with their own family. He noted masks weren't required at the revival, and there was a smaller than usual crowd in attendance because of the pandemic.
For the most part, he let the congregation decide for themselves how they should interact with others.
"If you were comfortable shaking hands, you shook hands," he said. "If you didn't, you didn't."
Regarding the revival, Ross told AL.com that if someone asked the congregation, "they'd tell you we'd do it again. It was that good."
This isn't the first time the church has experienced crisis, the Southern Baptist Convention's news service Baptist Press reported. In 2018, the church "went up in flames" when the building caught fire.  But the church recovered and rebuilt.
"We knew what we were getting into," he said of the revival, AL.com reported. "We knew the possibilities. But, my goodness, man, for three days we had one of the old-time revivals. It was unbelievable."