British Ministry Says It's Targeted With Death Threats Over Stand on Sexuality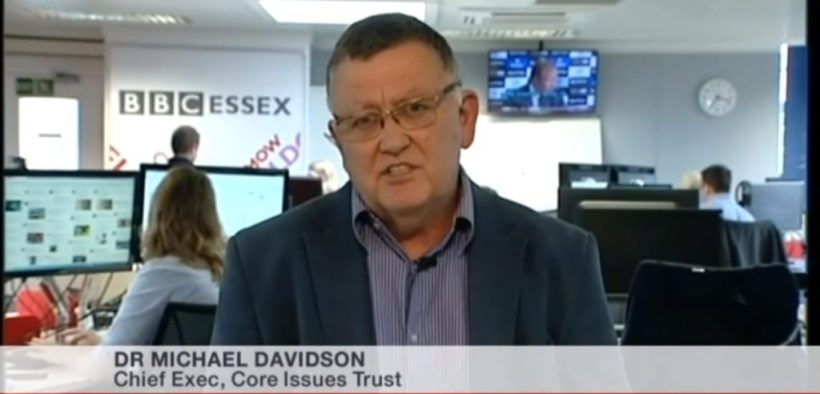 A British Christian ministry has been targeted with death threats because of stands for traditional, biblical understanding of marriage and sexuality.
The Core Issues Trust (CIT) says its mission is to support people who voluntarily seek a change in sexual preference it has received death threats on social media and that some companies are denying it business services after the ministry was falsely associated with conversion therapy.  British Prime Minister Boris Johnson has called conversion therapy "abhorrent."
"A coordinated campaign has resulted in our ministry coming under immense pressure and key service providers cancelling their services, action which we consider to be discriminatory," said Mike Davidson, CEO of Core Issues Trust.
Davidson told Fox News his organization does not use conversion therapy, which has been associated with abusive practices, when ministering to clients, but rather offers "SAFE-T" (Sexual Attraction Fluidity Exploration in Therapy) to people who want to "explore moving away from unwanted same-sex attraction and gender confusion."
Core Issues Trust said business service companies Mailchimp and Paypal have declined to work with the organization, and Facebook has censored posts from the group, according to Premier Christian News. And last week, British bank Barclays said it would close the group's account, pointing to a clause in their customer agreement statement that gives either party the right to do so, Premier Christian News reported.
"This amounts to mob rule. If a social media mob can cause a bank to close the account of a Christian ministry, then there is nowhere for Biblically faithful Christian ministries to go," Davidson said.
British Prime Minister Boris Johnson last week called conversion therapy "absolutely abhorrent" and said it "has no place in this country," per the BBC. The UK government promised two years ago it would ban the practice as part of its LGBT equality plan.
Responding to an online petition with more than 20,000 signatures asking for the ban, the U.K.'s Government Equalities called conversion therapy "a very complex issue," saying, "There are a wide range of practices which may fall within its scope," per Fox.
Davidson said his organization has been caught up in a misunderstanding, that the term conversion therapy is being used as a catch-all phrase designed to discredit any help offered to "those with mixed sexual attractions who prefer their heterosexual side."
"This could include a listening ear, formal counseling, or spiritual support," he said.
Davidson speculated that Twitter posts by LGBT activists led Barclay's to sever its ties with CIT.
"The UK is now becoming an intensely intolerant country. Key service providers have cancelled their services to a Christian charity because of a social media mob," he said.
"If it is CIT first, it will be churches next," Andrea Williams, CEO of Christian Concern, told Fox. "This kind of demonization and refusing of services to a Christian ministry is reminiscent of how Jewish businesses were treated under Nazi rule."