Christian Ministries Rally to Help Victims in Beirut Blast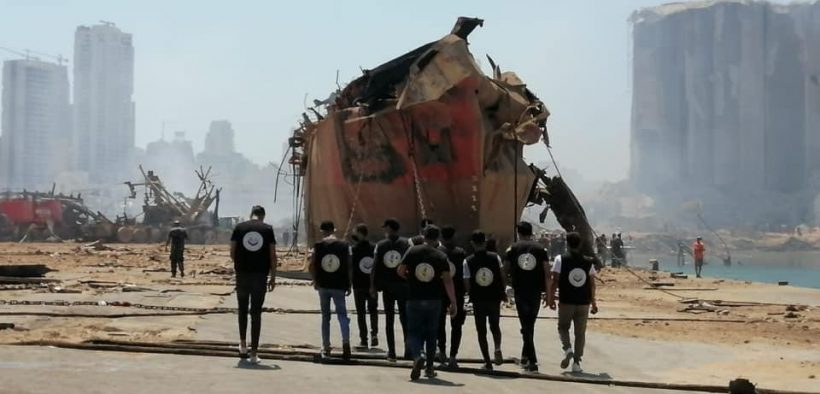 Multiple Christian ministries have responded with aid for the victims of a horrific explosion last Tuesday in Beirut, Lebanon. The blast killed more than 160 people, injured thousands, and destroyed a large portion of the port city, leaving hundreds of thousands homeless or with damaged homes.
Officials estimate the damage from the blast at more than $3 billion, the BBC reported. International donors pledged $297 million in aid Sunday at a virtual summit hosted by French President Emmanuel Macron, including more than $17 million from the United States, per Politico.
Hans Bederski, World Vision's national director in Lebanon, said the disaster "could not have happened at a worse time," as Lebanon is in the middle of an economic crisis and has also seen the rate of COVID-19 infections "drastically increase" over the past few weeks.
World Vision said its teams hope to provide 120,000 people with temporary shelter, food, hygiene and household supplies, and psychological first aid.
The explosion is blamed on the accidental detonation of tons of ammonium nitrate that had been stored at the port for six years. Protestors and religious groups alike have called for the resignation of the Lebanese government, saying their negligence and corruption allowed the fuel to be stored unsafely for years.
A spokeswoman for the International Committee of the Red Cross told the BBC that the need for humanitarian aid for those affected by the blast is "huge."
Christian organizations in the city rushed to do what they could for victims despite the impact on their own buildings and ministries, per Christianity Today.
Arab Baptist Theological Seminary offered to house displaced victims, opening its dormitories to frontline health workers.
Resurrection Church of Beirut organized a furniture drive for those whose belongings were lost or damaged in the blast and set up a GoFundMe account with a goal of $100,000. Heart for Lebanon sent 60 volunteers to secure homes and clear broken glass.
Horizons International is providing food and sanitation supplies, distributing duct tape and plastic sheeting to cover broken windows, and counseling and discipling community members traumatized by the crisis.
Lighthouse Arab World is temporarily shifting its media ministry to help those who have been displaced, and Near East Organization has pledged meal service for 250 people for at least three weeks.
The blast destroyed City Bible Church's building, but the congregation, a member of Acts 29's global family of churches, has established the Beirut Relief Fund with a goal of raising $50,000.
The fund is being overseen by the Acts 29 Emerging Regions Network to address the essential food, shelter, and medical needs of its members and neighbors and to rebuild a church facility.
CBC invited the world to pray for Beirut and Lebanon, "for an end to trials experienced by the Lebanese people and the 1.7 million refugees residing there."
"Pray for the gospel to move forward in power. Pray specifically for City Bible Church as they mobilize care, act with compassion, and proclaim Christ with boldness," the group said on its website.