Christian Aid Mission Will Appeal Termination of ECFA Membership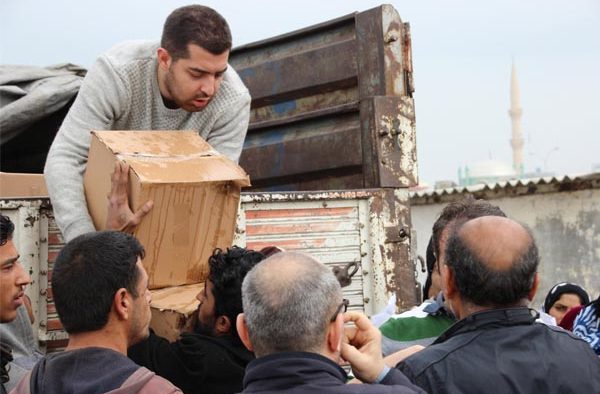 The Evangelical Council for Financial Accountability has terminated the membership of Charlottesville-based Christian Aid Mission for failure to comply with one of its financial standards regarding board governance. 
Christian Aid Mission has been a member of the ECFA since 1997.  A spokesperson for the ministry says the group plans to appeal the decision. 
Specifically, Christian Aid Mission fails to comply with Standard Two, which says: 
Every organization shall be governed by a responsible board of not less than five individuals, a majority of whom shall be independent, who shall meet at least semiannually to establish policy and review its accomplishments. 
According to ECFA President Dan Busby, "Christian Aid Mission had been under review since December 13, 2019.  This was not a voluntary resignation.  It was a termination by action of the ECFA Board of Directors."   
Christian Aid Mission has not provided audited financial statements to MinistryWatch since 2015.  The ministry is classified as a church, so it also does not make its Form 990s available to the public.  Spokesperson Kristin Smith said audited financial statements are available upon request, but are not posted on the group's website.  
However, a limited financial information is available on its website.  For fiscal year 2019 (ending June 30, 2019), Christian Aid Mission reported income of about $18.6-million.  Approximately $6.8-million was "gifts in kind," mostly medical supplies.   
In response to emailed questions from MinistryWatch, Smith said,  "We are on track to be in full compliance with Standard 2 by the end of this month. As you know, it takes time to find and vet solid board members and we were very blessed to find good, independent candidates." 
Smith added: "We had a full onsite ECFA review on February 3, and were told by the ECFA Review Team that everything looked great. They were highly complementary of our processes, financial accountability and clarity with our donors. Their only concern was that ECFA requires in Standard 2 that we be governed by a responsible board of not less than five individuals (we had 6), a majority of whom shall be independent, (we were down by 1) and shall meet at least semiannually (our board meets quarterly). The ECFA Review team told us we would most likely be given 90 days after their board meeting to get this back in compliance. So, when our ECFA membership was terminated by letter on Friday, March 13, without even a conversation, it was very much a surprise. 
"We have always respected and appreciated ECFA.  Their Review Team had assured us that ECFA works with their members to correct any problems to help members maintain their good standing. On their website they say ECFA helps members to positively address compliance issues and improve their overall integrity—redemption is the overarching goal—and that this is done in a spirit of community, care, and gentleness.  Christian Aid Mission did not experience that with ECFA.  
"This is not what we expected from ECFA. We are appealing their decision. This was a temporary situation that we are confident we will have back in compliance with Standard 2 very soon. And believe we will be reinstated." 
Christian Aid Mission assists indigenous missionary ministries overseas. Founded in 1953, it has worked in more than 130 countries around the world.