Cameron Strang Is Back At Relevant, But Concerns Remain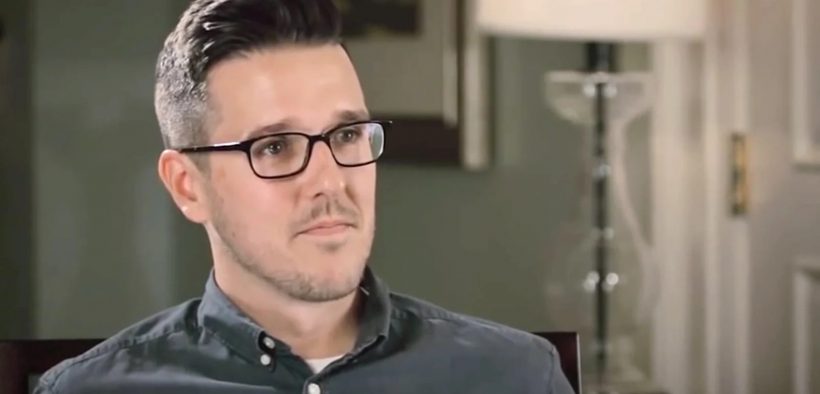 Last month, Relevant Media Group's founder Cameron Strang returned to the helm as CEO after a six-month sabbatical following accusations of an "abusive" leadership style. Yet concerns remain about Strang's leadership and the company's commitment to change.
Strang had opted for the haitus after a string of accusations hit the Internet last fall documenting a leadership style that former employees say was responsible for creating an "unhealthy work environment that was offensive, intimidating and, at times, abusive."
Relevant, a small but robust evangelical Christian media company based in Orlando, Fla., announced Strang's return April 10, saying he had engaged in an "extended period of counseling and introspection" and his team has worked "to internally address the criticisms in substantive and tangible ways" and "pivot to a new direction as a healthier organization."
Among the reforms is the creation of a new five-person executive board tasked with advising on "all aspects of business, culture and mission," reviewing the magazine's leadership and serving "as a direct resource to the staff should any situations need guidance or intervention." Prior to this, the small staff had no recourse for complaints.
Strang stepped away in September 2019 after Tweets and blog posts from former managing editors Andre Henry and Rebecca Marie Jo detailed stories of racial and gender "insensitivity" on the part of Strang. Henry alleged in an article for Medium that Relevant was an "unsafe environment for Black people," saying "the company is in need of the very information they wish to publish for others." Rebecca Marie Jo also detailed her experiences with Strang as a Latina woman. 
The stories sparked a barrage of responses from other former staffers. Altogether, 44 former Relevant employees signed their names to a statement that "includes accounts ranging from insensitivity to the needs of people of color and women, emotionally volatile behavior, impropriety in workplace relationships, and a manipulative, authoritarian leadership style." 
The signatures consisted of people who worked at Relevant throughout the years 2001 to 2019. "We agree that Cameron Strang's leadership is the primary source of this ongoing, unhealthy workplace environment," the statement said.
In his comeback podcast April 17, Strang said it was a "shocking" experience. "Some big labels were put on me. It felt like a cacophony online of people wanting me to go away." He said the magazine, founded in 2000 to target 20- and 30-somethings with culturally relevant content, has advocated for "racial justice, racial equality and gender equality in the church" because he was passionate about those issues.
"I didn't know what to do, and I couldn't defend myself," he said. "I decided to handle this in a private way. I tried to, honestly, whether I succeeded or not, set an example of humility and leadership and teachability."
In the end, he chalked his leadership style up to "unhealth."
"I wasn't a good boss," he said. "I can probably sit and explain all the reasons it got to that point—started the company when I was 24, by myself, no money, always struggling, always hustling, and always stressed out. I mean for 20 years, you're not always your best." 
During his sabbatical, Strang said he participated—and continues to participate—in weekly counseling, spoke with mentors and advisors daily, read lots of books and brainstormed changes his organization needed to make in order to create more margin and accountability and less stress. He went on to describe other changes the media company has on the horizon—expanded digital membership, an annual print publication and expanded podcast offerings. He said his return was at the prompting and blessing of his board and other national leaders.
But, for some, Strang's explanation and the company's subsequent changes left serious issues unresolved. Erin Bird, an Iowa pastor who had subscribed to Relevant for 17 years, told Christianity Today, "Hearing an update that shared nothing about seeking relational reconciliation broke my heart. All I heard was how difficult this season has been to Cameron, but not how grieved he was about the hard season he put others through as their boss."
The April 10 post announcing Strang's return described Relevant as a small boat in a volatile media ocean. "Cameron often led RELEVANT like a constantly redlining speed boat, going fast and making quick turns with little margin. This recent season opened our eyes to how that approach led to stress and a lack of health in our organization, and for that both Cameron and the RELEVANT executive team wish to extend a sincere apology."
Andre Henry pushed back on that explanation. "The problem at (Relevant) was not that Cameron was just trying to keep up in the fast-paced media landscape," Henry tweeted. "It's that Cameron Strang was a bully, plain and simple. And he behaved as though he'd never be held accountable for it."
Rebecca Marie Jo shared a similar sentiment, saying Strang's return is more about convenience than contrition. "Cameron pirated the gifts of his staff to build his empire with multiple opportunities over 15 years to recourse," she added. "He chose to throw those who suggested as much overboard and only addressed his behavior with as little transparency as possible once his audience caught on."
Henry praised the creation of an executive board but questioned their ability to hold Strang accountable, pointing to possible conflicts of interest. "The only way to know if this new era will be different than others is to give it time," Henry tweeted.
Which is what Strang asked for from his podcast listeners: "I ask for the grace to walk this out. I can't snap my fingers and make everything right. This is a long term process of healing and restoration and reconciliation."