Boy Scouts Offer to Sell Assets, Including Norman Rockwell Paintings, to Compensate Abuse Victims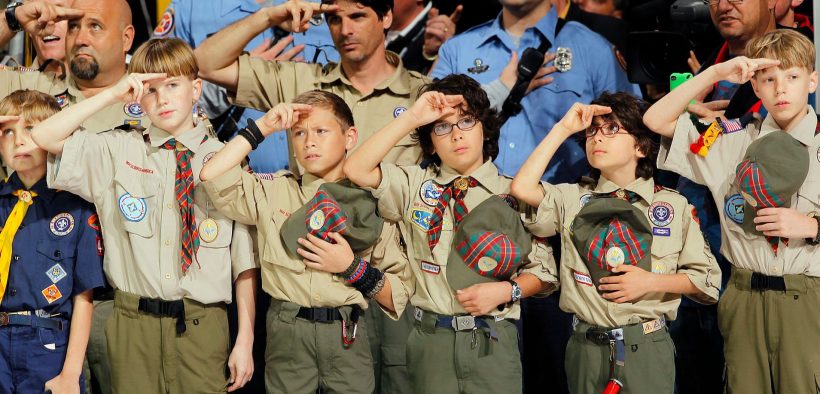 The Boy Scouts of America (BSA) have proposed setting up a trust of approximately $300-million to evaluate and settle sexual abuse claims.  The trust would draw on assets owned by the BSA, including a collection of Norman Rockwell paintings.
Th trust would make payments to the approximately 85,000 people who have claimed abuse by Scout leaders.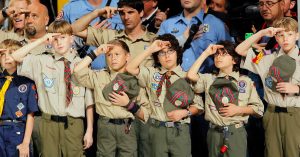 Already facing hundreds of lawsuits, the group filed for Chapter 11 protection last year after several states expanded legal options for childhood victims of abuse.
The bankruptcy exit plan would be funded by the sale of the Rockwell collection, at least $300 million in voluntary contributions from local councils, oil and gas interests, and proceeds from insurance policies, according to the Los Angeles Times.
BSA itself has pledged to contribute all of its cash and investments above the $75 million it says it needs to continue operations, as well as the 30 Rockwells and two Walt Disney paintings, two facilities in Texas and more than 1,000 gas and oil properties in 17 states, per the Times. 
Access to MinistryWatch content is free.  However, we hope you will support our work with your prayers and financial gifts.  To make a donation, click here.
The settlement would exclude valuable real estate including the BSA's high adventure camps. 
Lawyers for survivor groups have rejected the plan, which was filed Monday in the U.S. Bankruptcy Court in Delaware, because it does not put a specific dollar amount on settlements. 
They also argued that the transfer of insurance would mean they would be left battling insurers after the Boy Scouts exited bankruptcy, according to The Wall Street Journal. 
Victims and other stakeholders will have the chance to vote on the 379-page plan.  However, at least one group has already weighed in on the plan.
Hurley McKenna and Mertz, P.C., is a Chicago law firm that represents more than 4,500 victims of Boy Scout sexual abuse, including approximately 4,000 men that filed claims for damages in the bankruptcy court. According to the firm's founding partner Chris Hurley: "The plan proposed by the Boy Scouts of America this week grossly undercompensates victims nationwide and fails to articulate how BSA will remedy the wrongs of the past. BSA's local councils have billions and billions of dollars in cash and land, but BSA will only ask the councils to contribute $300 million. This is not enough given the horrors of what happened to the men I represent."
The Boy Scouts have apologized and said they want to make peace with victims.