Biblica's Rebound

Revenue triples after years of losses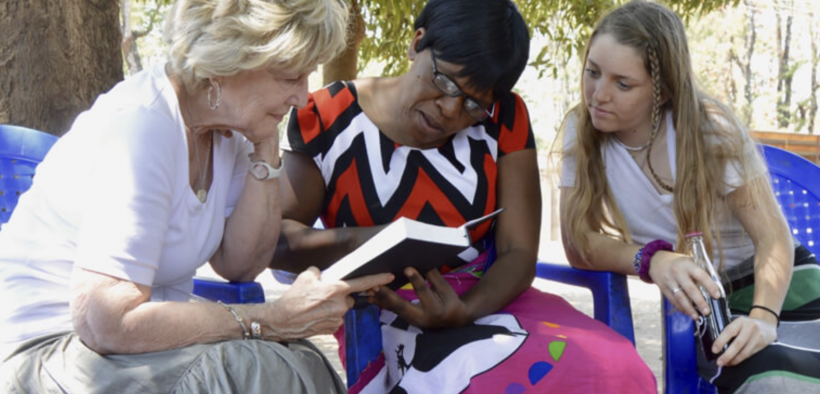 After years of losses, Biblica has bounced back in a big way. The ministry, founded in 1809 and formerly known as the International Bible Society, had revenue of only $13.5 million in 2018 but closed out 2022 with revenue of almost $46.5 million—a 344% increase over five years.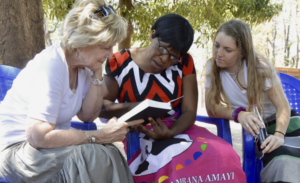 It's the kind of development some ministries would highlight in press releases and media interviews, but Biblica has not trumpeted its growth and has not responded to numerous emails and phone inquiries over the last four months.
Stunning income growth
During the 1990s, Biblica's income was between $18 and $26 million, but by 2018 it had shrunk to $13.5 million. That's the year the ministry hired a new president/CEO. Geof Morin, who had been at American Bible Society for more than a decade, has turned things around in dramatic fashion.
Morin increased operating efficiencies and relocated the ministry, selling its Colorado Springs building near New Life Church and renting office space near the local town of Palmer Lake.
Revenue grew to more than $15.7 million in 2019 and more than $16.8 million in 2020 before more dramatic increases.
2021 revenue rose to almost $29.8 million, a 76% increase, followed by income of almost $46.5 million in 2022, an increase of 56%.
Cash contributions have grown from $11 million in 2020 to $21.4 million in 2021 to $34.4 million in 2022.
Spending on fundraising has grown, too, from $2.4 million in 2021 to $3.5 million in 2022.
Access to MinistryWatch content is free.  However, we hope you will support our work with your prayers and financial gifts.  To make a donation, click here.
Expanding reach
In his note introducing Biblica's 2022 annual report, Morin said the increase in income was translating into an increase in ministry, including more completed Bible translations than in any single year before. That included:
Technology-assisted Bible translation that cut down the time for translations from five years to seven months;
A new contemporary Ukrainian New Testament that reached over 650,000 people inside that nation;
A 40% increase in global reach of Biblica translations among least-reached and least-resourced communities.
Biblica says it launched eight Bible translation projects and nine New Testament projects in 2022 and has 62 projects in progress.
Biblica's 2022 audited financial statements are here.  Its latest available 990 is the 2020 version.
A related group, Biblica Ministries Foundation, had income of $550,000 in 2020, down from $800,000 in 2018. The foundation supports Biblica's planned giving efforts.
Shifting focus
For years, Biblica focused on three main program areas: Bible translation, Bible publishing, and Bible engagement. Its 2022 annual report focuses on these areas:
Gateway Translation: the free release of their Bible translations for global ministry outreach;
Frontline Church: equipping "the frontlines of Gospel ministry with Scripture resources that serve the unreached, unengaged, and unseen;"
Kids in Crisis: "Bible programs that bring the love of Jesus to children and youth in the world's hardest places."
Biblica also commissioned a research study into global attitudes about the Bible that it called "the largest study conducted by Barna in its 38-year history." The Global Teen Survey is said to be "the first global study to uncover how Generation Z thinks, feels, and behaves toward the Bible."
The study found that only 8% of global teens qualify as "Bible Engaged," but 62% say they are open to engage more with God's Word.
In 2020, Biblica released its basic Arabic Bible under a Creative Commons digital license so its partners can translate the Bible into 94 distinctly different Arabic dialects. In 2021, it released a Bible in Ewe, a language spoken by some 20 million people in West Africa.
Biblica was founded in 1809 as the New York Bible Society. It changed its name to International Bible Society when it moved to Colorado Springs in 1988. It merged with Living Bibles International in 1992, and after an additional merger with Send the Light in 2007 it changed its name to Biblica.
Biblica is most famous for the New International Version, which remains the world's most widely read contemporary English translation.
Biblica has a Financial Efficiency Rating of two stars (out of five) and an "A" transparency grade in the MinistryWatch database, and a donor confidence score of 90 ("Give With Confidence").
Main photo: Photo courtesy of Biblica / Biblica.com