Colorado's Christian Ministries Overwhelmingly Located in One City: Colorado Springs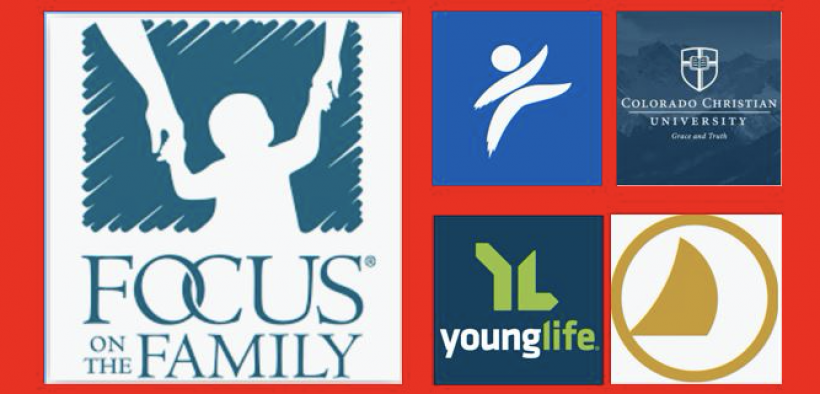 A small city at the base of Pikes Peak is home to the vast majority of Colorado Christian ministries.  More than 500 ministries call Colorado Springs home.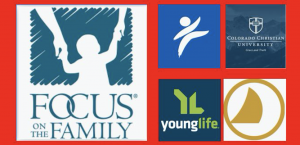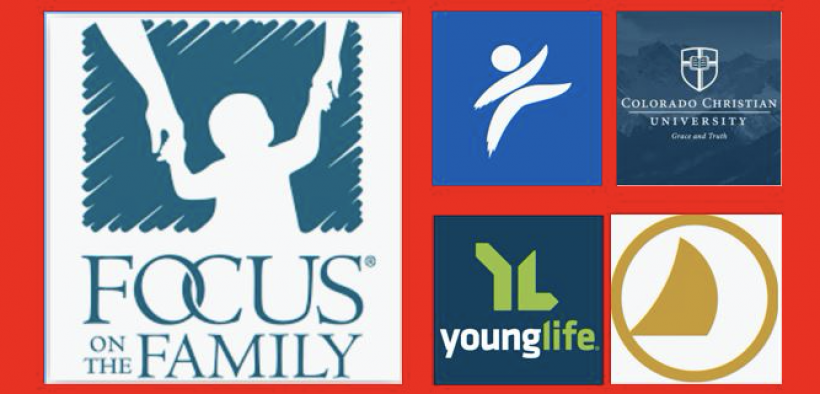 Colorado, the 21st most populous state in the country, boasts at least 56 Christian ministries on the "MinistryWatch 1000" list of the largest ministries in the nation.  Among them are some of the nation's most well-known. Together, they bring in over $2.5 billion, ranking Colorado fourth in the country for Christian ministry revenue.  This ranking owes much to the rapid growth in ministries in Colorado Springs over the past 30 years.
One of the most well-known is Focus on the Family, which first announced its move from Pomona, California, to Colorado Springs in 1990. Today, it claims to have welcomed over 5 million guests to its visitor's center as part of its outreach to families "to spread the Gospel of Jesus Christ through a practical outreach to homes," bringing in nearly $101 million each year.
Focus on the Family's move may have received a lot of media attention 30 years ago, but it wasn't the first to relocate to the Centennial state. Young Life, despite its modest beginnings in the '30s in the little town of Gainesville, Texas, as a ministry to high school students, moved to Colorado Springs in 1946. Today, it has chapters in over 8,000 schools with 348,000 students participating weekly around the world. In 2020, it had $361 million in revenue.
In 1953, another well-known Christian discipleship ministry, The Navigators, moved from southern California to Colorado Springs when it bought the Glen Eyrie property, former home of General William Palmer. The Navigators have remained a mainstay in Colorado Springs, with national, international, and publishing headquarters. In 2020, it brought in over $138 million in revenue.
Access to MinistryWatch content is free.  However, we hope you will support our work with your prayers and financial gifts.  To make a donation, click here.
By far, the largest ministry in Colorado is also at the base of America's Mountain. Rev. Everett Swanson started Compassion International in the 1950s to help Korean war orphans. Its growth continued over the next several decades and now serves over 1.8 million children around the world through its child sponsorship program. It moved its operations from Chicago to Colorado Springs in 1980. It has an annual revenue of $1 billion.
Also moving to Colorado Springs in the 1980s was Biblica, then known as the International Bible Society until its name change in 2009. Claiming a history back to 1809 in New York, the group was the publishing sponsor of the Bible's New International Version, completed in 1973. It continues its Bible translation work along with "bringing the Bible to people in a way they understand, so they can be transformed by Christ and inspired to join His mission for the world." In 2020, its annual revenue was $16.8 million.
One of the newest ministries in Colorado Springs is Save the Storks, a pro-life ministry dedicated to helping women and saving unborn babies by equipping pregnancy resource centers to "do what they do best–even better." Founded in 2012 by Joe Baker, Save the Storks has grown to an annual revenue of $8.3 million and has helped serve over 10,000 clients in its short history.
Other Colorado Springs-based ministries include the donor advising firm Waterstone with annual revenue of almost $138 million, the evangelistic group Every Home for Christ with revenue totaling almost $59 million annually, and publisher David C. Cook with about $30 million in annual revenue, among others.
North on the interstate from Colorado Springs, Colorado Christian University (CCU) has its campus near Denver in Lakewood and claims an enrollment of over 9,000 students on-campus, online, and in its regional centers. Founded in 1914, CCU also has the Strobel Center for Applied Apologetics and the Centennial Institute. In 2020, CCU had $188 million in revenue.
| | | | |
| --- | --- | --- | --- |
| Ministry | City | Cause | Revenue |
| Compassion International, Inc. | Colorado Springs | Relief & Development | $1 billion |
| Young Life | Colorado Springs | Fellowship Evangelism | $361 million |
| The Navigators | Colorado Springs | Christian Growth | $138 million |
| WaterStone | Colorado Springs | Christian Growth | $137 million |
| Colorado Christian University | Lakewood | Colleges/Universities | $118 million |
| Focus on the Family | Colorado Springs | Educational Media | $100 million |
| Every Home for Christ | Colorado Springs | Evangelism | $58 million |
| Andrew Wommack Ministries | Colorado Springs | Christian Growth | $51 million |
| Denver Rescue Mission | Denver | Rescue Missions | $42 million |
| WorldVenture | Littleton | Foreign Missions | $37 million |
| Reach Beyond | Colorado Springs | Foreign Missions | $36 million |
| David C. Cook | Colorado Springs | Christian Growth | $29 million |
| Greater Europe Mission GEM | Monument | Foreign Missions | $22 million |
| English Language Institute in China | Fort Collins | Community Development | $20 million |
| WAY Media Inc. | Colorado Springs | Radio/ TV Stations | $19 million |
| Association of Christian Schools International | Colorado Springs | K-12 Schools | $17 million |
| OneChild | Colorado Springs | Relief & Development | $17 million |
| Youth for Christ USA, Inc. | Englewood | Fellowship Evangelism | $17 million |
| Biblica/International Bible Society | Colorado Springs | Bible Translation Organizations | $16 million |
| Springs Rescue Mission | Colorado Springs | Rescue Missions | $16 million |
| Community Bible Study, Inc. | Colorado Springs | Leadership Training | $13 million |
| International Students Inc. | Colorado Springs | Evangelism | $13 million |
| OC International, Inc. | Colorado Springs | Foreign Missions | $12 million |
| Youth for Christ International | Englewood | Fellowship Evangelism | $11 million |
| Cadence International | Englewood | Fellowship Evangelism | $11 million |
| WaterStone Support Foundation | Colorado Springs | Christian Growth | $10 million |
| Colorado Springs Christian Schools | Colorado Springs | K-12 Schools | $9 million |
| Family Talk / Dr. James Dobson Family Institute | Colorado Springs | Christian Growth | $8 million |
| Save The Storks | Colorado Springs | Advocacy | $8 million |
| Hope and Home | Colorado Springs | Adoption/Foster Care | $8 million |
| Summit Ministries | Manitou Springs | Christian Growth | $8 million |
| Engineering Ministries International | Colorado Springs | Relief & Development | $7 million |
| Messenger International | Palmer Lake | Christian Growth | $7 million |
| New Horizons Ministries | Canon City | Adoption/Foster Care | $6 million |
| Front Range Christian School | Littleton | K-12 Schools | $5 million |
| Development Associates International | Colorado Springs | Leadership Training | $5 million |
| Officers' Christian Fellowship | Englewood | Fellowship Evangelism | $5 million |
| Voice of Prophecy | Loveland | Educational Media | $5 million |