Bank of America Accused of Discriminating Against Christian Relief Ministry

A ministry that serves children in Uganda had its account restricted and closed based on its "risk profile."
"Upon review of your account(s), we have determined you're operating a business type we have chosen not to service at Bank of America," read a letter received on April 27, 2023 by Indigenous Advance Ministries, a Christian ministry group that supports needy children in Uganda.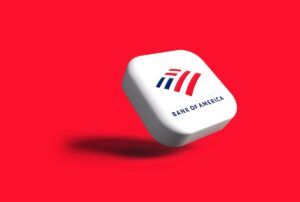 Another letter informed them the bank would be restricting the ministry's deposit account with a balance of over $270,000 and close it within 30 days.
Confused and seeking clarification, board members Bob Phillips and Steve Happ contacted Bank of America, but said the bank only repeated what the letter said.
When Bank of America declined to provide answers, the ministry's leaders opened accounts for Indigenous Advance Ministries at a different bank to avoid disruption of its services.
Later, on May 24, it received another letter confirming its account and associated accounts had been closed "because [its] risk profile no longer aligns with the bank's risk tolerance." Bank of America did not include any details about the risk issues in its letter.
Now the Memphis-based ministry has filed a consumer complaint with Tennessee Attorney General Jonathan Skrmetti's office "to investigate whether the bank illegally discriminated against the charity because of its religious views," read a press statement released August 22 by Alliance Defending Freedom, a religious liberty legal defense group helping Indigenous Advance.
Indigenous Advance Ministries partners with Ugandan ministries to provide services such as basic necessities and educational opportunities to orphans and other vulnerable children. Since it began in 2015, it has used Bank of America for its banking services.
Access to MinistryWatch content is free.  However, we hope you will support our work with your prayers and financial gifts.  To make a donation, click here.
Its mission and work to Ugandan children hasn't changed since it first began banking with Bank of America, the complaint asserts.
It said the abrupt announcement disrupted its services, including a mission trip planned in June to Uganda. It also temporarily prevented Indigenous Advance from paying salaries to its employees in Uganda.
"Real people in Uganda rely on us, and they matter," Indigenous Advance Ministries Founder Steve Happ said in a press statement. "We have five employees in Uganda, and they had to wait an extra week for a paycheck. That may not sound like much in the West, but in Uganda, that can mean a week without eating a full meal."
The consumer complaint filed by Indigenous Advance suggests Bank of America violated its own corporate governance policy, which indicates the bank promotes and values diversity of religion.
Bank of America may also have violated Tennessee's consumer protection laws by engaging in an unfair practice of discrimination, the complaint proposes.
Bank of America contacted MinistryWatch, stating that it doesn't offer banking services to groups that provide debt collection services nor does it serve small businesses operating outside the United States. The Indigenous Advance Customer Center provides collection services in Africa.
"We are proud to provide banking services to non-profit organizations affiliated with diverse faith communities throughout the United States. Religious beliefs are not a factor in any account-closing decision," Bank of America spokesperson Bill Halldin said.
The Tennessee Attorney General's website says it offers a complaint mediation process that usually lasts about 90 days. The process is meant to "open the lines of communication between consumers and businesses; foster settlements acceptable to both parties; and to ultimately resolve the dispute before further action needs to be taken."
It gives a business 14 days to respond to a complaint. If no response is received, the business is given another 14 days after a second letter is sent.
When a business has violated a state consumer protection law, the Attorney General's Consumer Protection Division may pursue formal legal action against the business. The goal of such an action is to obtain money lost by consumers due to the business's actions.
This story has been updated since originally published to include a response by Bank of America.